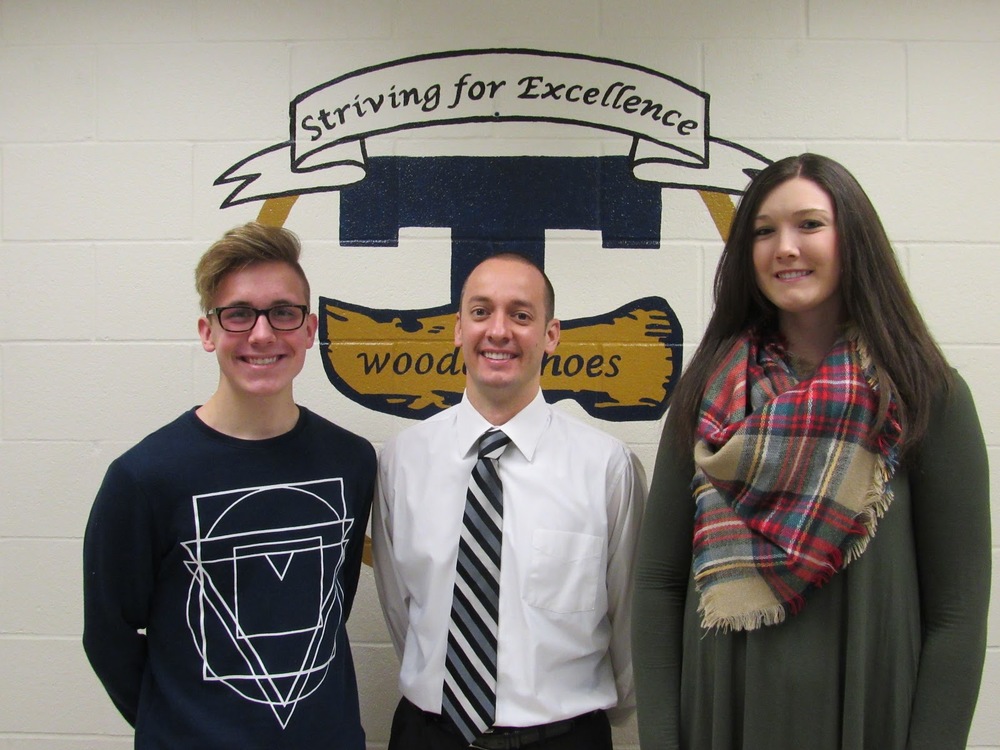 December Students of the Month are Blievernicht and Jansen
Doug Runde
Friday, December 08, 2017
Evan Blievernicht and Leah Jansen were recently named Students of the Month for December at Teutopolis High School.
Each month two upperclassmen are nominated by their teachers and then selected by a committee of faculty members based on their participation and dedication to Teutopolis High School. In addition, these students have done well in either academics, sports, leadership, and/or extracurricular activities.
Evan, son of Steve and Elaine Blievernicht, is a senior who has held many leadership positions. He has been a class officer for the past three years. Last year, he was the treasurer of the THS Art Club and president of the Spanish Club. Currently, Evan is president of the Eastern Illinois District Association of Student Councils, president of the Teutopolis High School Student Council, vice-president of the THS Band, and secretary of National Honor Society.
Blievernicht has been a member of the THS Student Council for four years, National Honor Society for three years, and the Illinois State Board of Education's Student Advisory Council for two years. In addition, Evan has been involved in the Spanish Club and is a member of the THS Band.
He has participated in cross country for three years and is currently a varsity cheerleader.
Evan has received the following awards: Illinois State Scholar, Spanish II, Digital Imaging, and Geography. Also, he was named the February Rookie of the Month as a freshman and has been on the High Honor Roll for all 6 semesters of high school.
Evan wonders who has time for hobbies! If he ever has some free time, he enjoys watching movies, being with friends, knitting, sewing, cooking and singing.
In the future, he plans to go to college and study international relations, along with Spanish, French or Arabic. At some point in his college career, Evan would like to study abroad.
When asked who or what motivates him to succeed, he replied, "Anyone I see - I am motivated by the students I have met because of Student Council and ISBE, my friends, my educators, my Student Council advisors, and my family."
Leah, daughter of Roger and Carla Jansen, is also a senior at THS. She is a senior class officer and president of the St. Michael Catholic Youth Organization. She has been a member of Volunteens for four years, National Honor Society and Teutopolis Math League for three years, and Spanish Club for 2 years.
Jansen has also participated in volleyball for three years and track and field for one year. She has been named an Illinois State Scholar, has earned the US History I, Government, and Spanish III Awards, and has been on the High Honor Roll for all six semesters of her high school career.

Leah's hobbies are reading and spending time with friends and family. She plans to attend Southern Illinois University in Edwardsville to obtain a bachelor of science degree in nursing and hopes to further her education to become a nurse practitioner. She says, "I am motivated to succeed by my desire to have a career that allows me to help others and be the best that I can be."