Teutopolis High School will be testing the week of April 8th. Monday, April 8: Completion of pre/non-testing portion- Freshmen, Sophomore's, and Juniors. Tuesday, April 9: SAT-Juniors Wednesday, April 10: PSAT 10-Sophomores Thursday, April 11: PSAT 8/9-Freshmen

On Sautrday March 30th the Internet Societ . Robotics Team: Caesar's Legion, competed in the STL Robotics Competition. School from all over the Midwest competed in a double elimination tournament in which robots battled each other. The Teutopolis students placed 6th place and were awarded for Most Innovative Team for their use of carbon-fiber chassis and independent drive propulsion systems. attached is a picture of the team accepting their Innovation award. More pictures can be found at :
https://drive.google.com/drive/folders/1Yc-LHFW1db9YDxm6QBToc5ghiXxlRuWE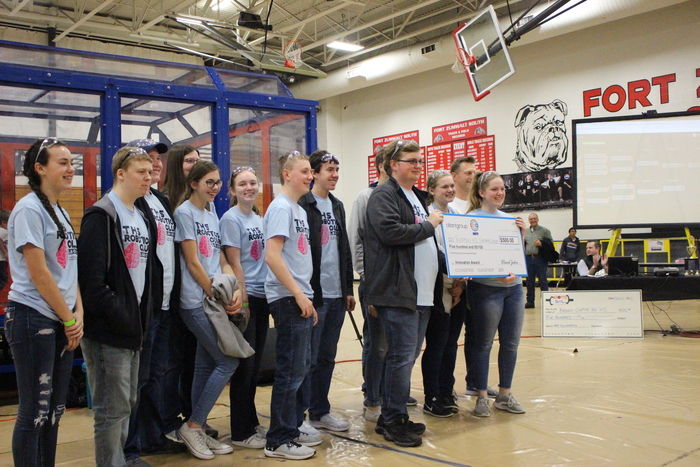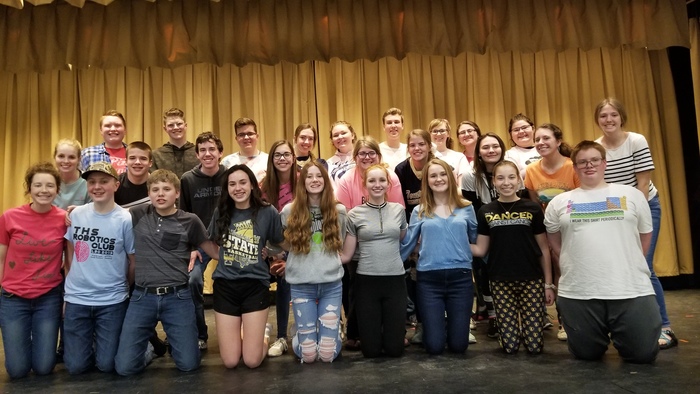 There will be a blood drive for the public, sponsored by the THS student council, at the Teutopolis KC Hall tomorrow, Tuesday, March 5, from 1:00 to 6:00 PM. Your donation will help save lives and contribute to a scholarship for a THS senior this year. Thank you for your continued support of our community and education!

Congratulations to the following students who placed in the 700 Division at WYSE (Academic Challenge) Regionals held at Lake Land College on Friday, February 1, 2019.They will now compete at Sectional Competition on Thursday, March 7th at EIU. Tyler Deters - tied for 1st in math Savannah Grimes - 2nd place in math Ashley Thompson - 3rd place in math Charlie Hoene - tied for 2nd place in physics Nick Tensen - tied for 2nd place in physics