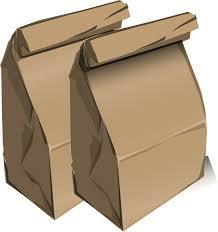 Grab and Go Lunch Sign Up
Doug Runde
Monday, March 16, 2020
During the school closure Teutopolis School District will provide Grab and Go lunches for district children ages 18 and under. A survey is available below for families to complete if families wish to pick up lunches for their children during the school district closure.
Lunches can be picked up at the west grade school gym door on Monday, Wednesday, and Friday from 10:30-11:30 AM ONLY. No lunches will be available after 11:30.
Your name will be added to the list the DAY AFTER you sign up online.
Multiple lunches will be distributed on these dates. Staff will bring lunches out to cars in line.
If a family requests delivery due to transportation needs we will try to accommodate those needs.

You will remain on the list until you call the Unit Office to cancel.

Again, if you wish to receive sack lunches for your child, please complete the survey on the Teutopolis School District web site at https://forms.gle/nc3qypdZJ5FwJjzq7
Please contact the Teutopolis CUSD #50 Office (217-857-3535) if you have questions regarding the Grab and Go lunch program.
Deborah Philpot, Interim Supt.