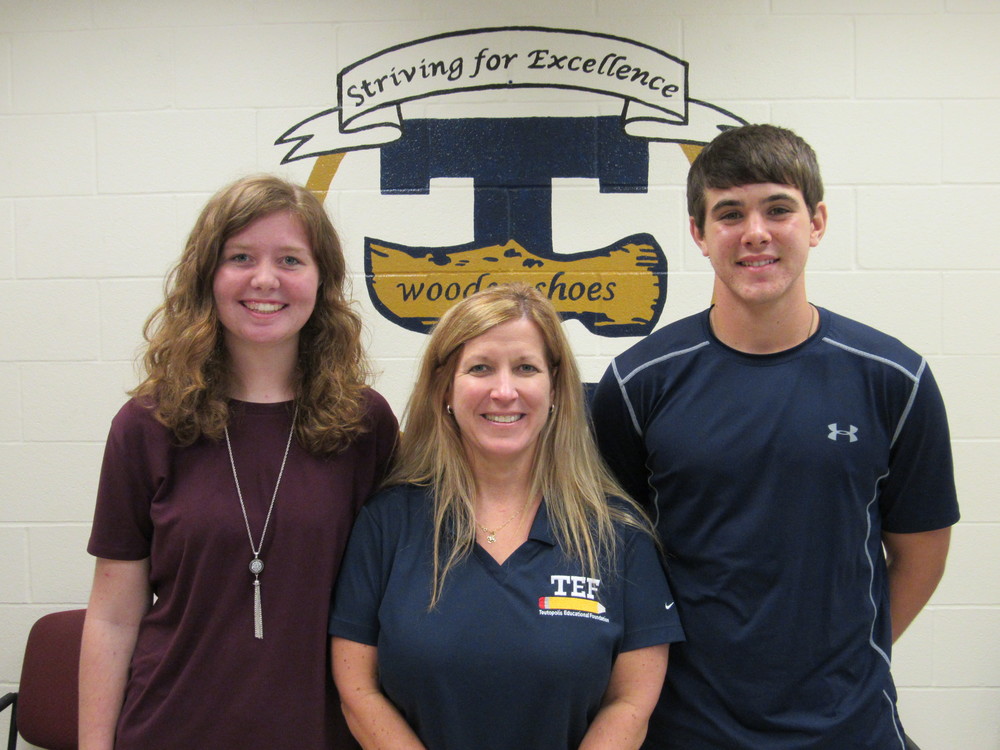 Mette, Dust are October THS Students of the Month
Doug Runde
Thursday, September 28, 2017
Rachel Mette and Ethyn Dust were recently named October Students of the Month at Teutopolis High School.
The recipients of this award are selected for their participation and dedication to Teutopolis High School. In addition, these students have excelled in either academics, sports, leadership, and/or extracurricular activities.
Rachel is a senior and is currently the editor of the Teutopolis High School yearbook and was recently elected vice-president of the THS Volunteens group. She has also been a member of the Teutopolis High School Band and Chorus, Volunteens, and Drama Club for four years; a yearbook staff member, Art Club and Writing Club member for three years; and a member of both Jazz Band and Vision (school newspaper) for one year.

During her high school years, Rachel earned the science award and the yearbook camp award.

Her hobbies include photography, art, and hanging out with family.

Rachel's plans for the future include attending college, majoring in graphic design. She is motivated to succeed by her parents and her friends.

Ethyn Dust, also a senior at THS, has participated in baseball for four years and basketball for two years. He has been a member of National Honor Society for two years and Spanish Club for one year. Ethyn has been on the Honor Roll and/or High Honor Roll for all six semesters of his high school career.

His hobbies include reading, video games, basketball and watching movies. Ethyn plans to attend Southern Illinois University-Edwardsville for fours year majoring in psychology and minoring in sociology. He wants to obtain a master's degree in clinical psychology and then go to medical school to become a psychiatrist.
When asked what or who motivates him to succeed, Ethyn stated, "I love to help people so I just want to help however I can. Seeing the results for other people is what motivates me."