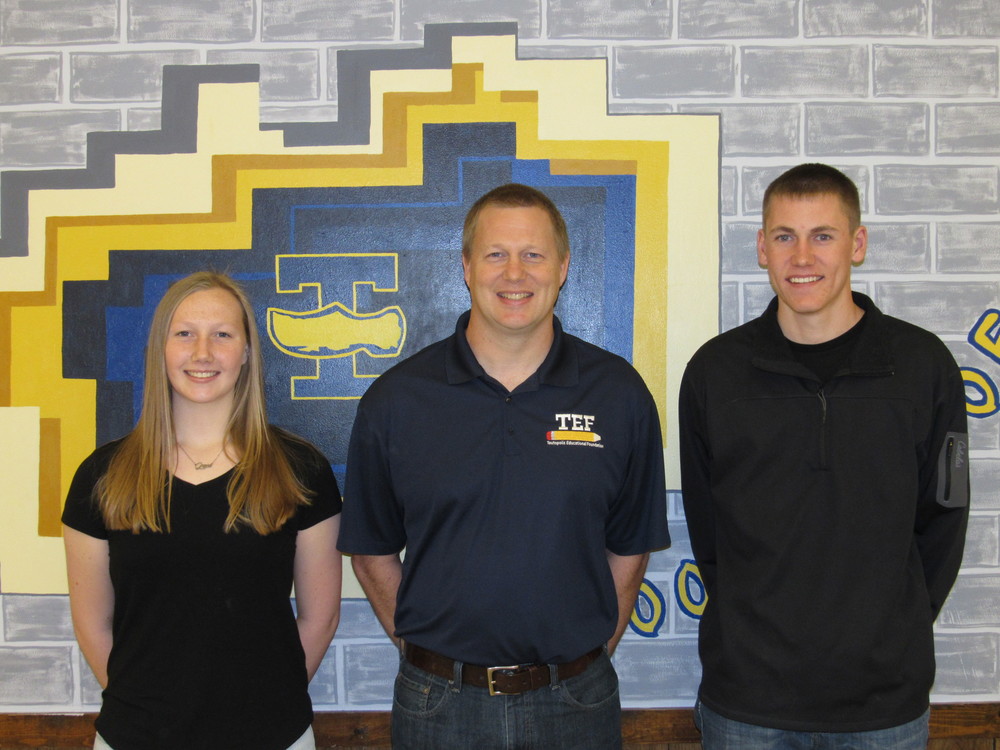 Walker, Isley are November THS Students of the Month
Doug Runde
Monday, October 30, 2017
The Students of the Month for November at Teutopolis High School were recently selected; they are Grace Walker and Andy Isley.
For each month during the school year, two upperclassmen are nominated by their teachers and then selected by a committee of faculty members based on their participation and dedication to Teutopolis High School. In addition, these students have done well in either academics, sports, leadership, and/or extracurricular activities.
Grace Walker is a senior and is currently the treasurer of the Teutopolis High School Band, president of the Art Club, and vice-president of the National Honor Society. She has also been a member of the Teutopolis High School Band for four years, Art Club for three years, National Honor Society and Jazz Band for two years, and Volunteens for one year.

Grace has played volleyball for all four years of her high school career. She has also earned the following awards: the Yearbook I Award, the Art II Award, and Rookie of the Month as a sophomore. In addition, Grace has made the High Honor Roll for all 6 semesters of high school.

Her hobbies are drawing, painting, swimming, volleyball, watching movies, and listening to music. In the future, Grace plans to major in graphic design at Southern Illinois University in Edwardsville and raise a family.
When asked who or what motivates her to succeed, Grace replied, " My parents. My mom is such a hard worker and inspires me to put forth my best in everything I do. My dad is very positive and encouraging and never fails to put a smile on my face. They are both amazing people who make me who I am today."

Andy Isley, also a senior at THS, has participated in track and field for four years and cross country for one year. He has been a member of both National Honor Society and the Bass Fishing Club for three years. In addition, Andy was in Boy Scouts for five years where he was the Senior Patrol Leader and attained the rank of Eagle Scout, the highest achievement in the Boy Scouts of America program.
Isley has been on the Honor Roll for all six semesters of his high school career and has earned the Best Mental Attitude Award and the Best Freshman-Sophomore Award in THS track and field.

His hobbies include fishing, hunting, and running. Andy has recently enlisted in the Marine Corps where he plans to focus on becoming a pilot or a mechanic. When asked what or who motivates him to succeed, he stated, "My grandma, Linda Kreke, passing away recently."