If you cannot make the boy's basketball games, the IHSA website lists where you can watch the state series live. Games will also be streamed on NFHS with a subscription.
Verified ways to watch: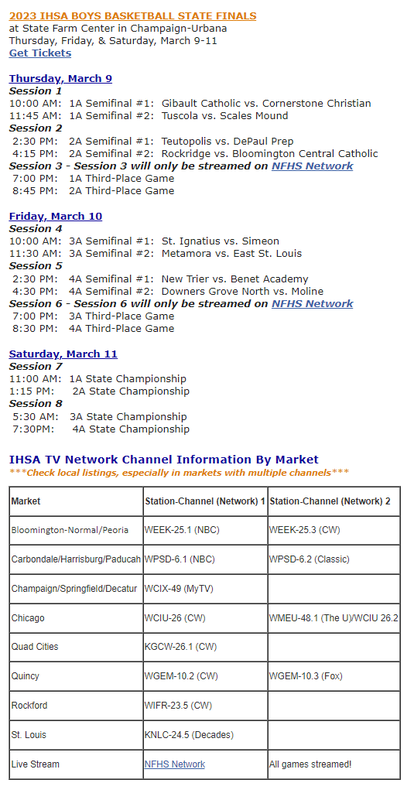 Do not click on any Facebook comments leading to other websites. These are a scam!
They will appear to be NFHS, CBS Sports, or other individuals. Do not click on these links.
SCAM: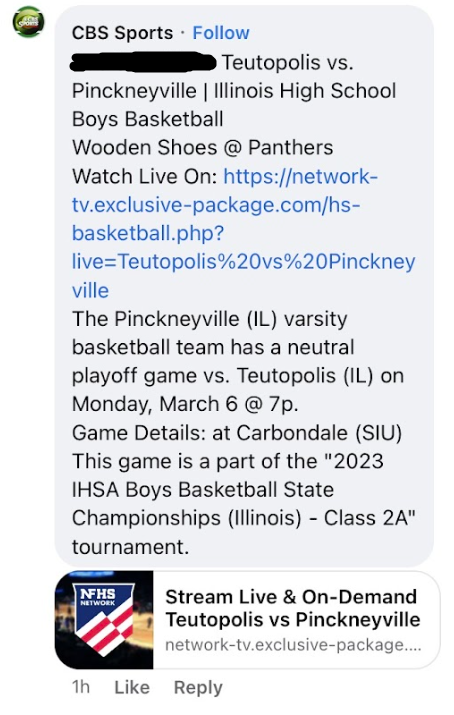 GO SHOES!