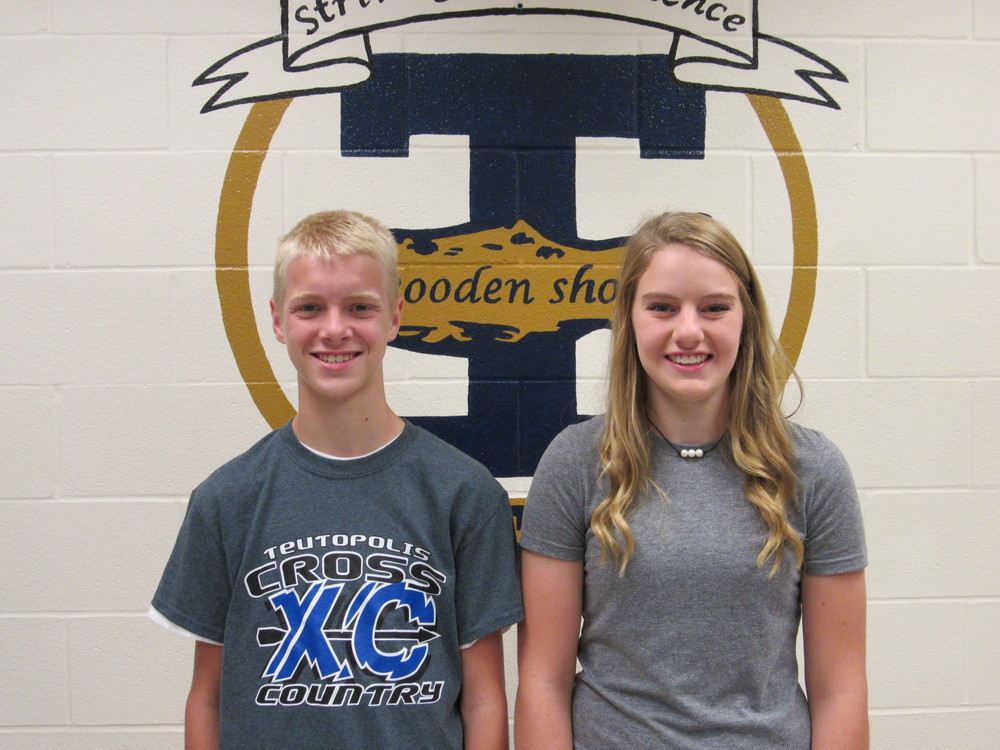 Bloemer, Waldhoff are named THS October Rookies of the Month
Doug Runde
Thursday, September 28, 2017
Abby Bloemer and Jack Waldhoff have been named the October Rookies of the Month at Teutopolis High School. This award is given to students who are nominated by their teachers and then selected by a team of faculty members in recognition of their class efforts, their participation in school activities, and the respect that they have for others.
Abby Bloemer is currently a sophomore at THS. She has been a member of Volunteens for two years and in Student Council, Varsity Club, Math Club, and In-Touch for one year. In addition, Abby was been named to the High Honor Roll all four quarters of her freshman year. She earned the Driver's Ed Award and the 2016 Rookie of the Year Award in Cross Country.
Abby is very active in sports as she has played basketball and softball for two years and has been a member of the cross country team for one year.
Her hobbies are practicing the sports she plays, shopping, and spending time with family and friends. Abby's future plans include attending Lake Land College and then transferring to a 4-year university. She would like to study something in the medical field, obtaining a degree in either radiology or nursing/nurse practitioner.
Abbie is motivated to succeed by her parents. She says, "They tell me to always try my hardest and that hard work and dedication will pay off."
Jack Waldhoff, a freshman, is the second Rookie of the Month for October. He is a member of the THS cross country team. Jack also participated in this sport for two years in junior high.
When asked about his plans for the future, Jack stated, "I would like to be a Catholic priest."
Reading, carpentry, and crafting are Jack's hobbies. He is motivated to be successful by his dad, Roger Waldhoff.