The Teutopolis Band Students and Band Boosters would like to invite you to attend our annual Fall Whole Hog and Pancake Breakfast to be held Sunday, September 26th at Teutopolis Grade School 7 a.m. - noon. There will also be a raffle. Hope to see you there!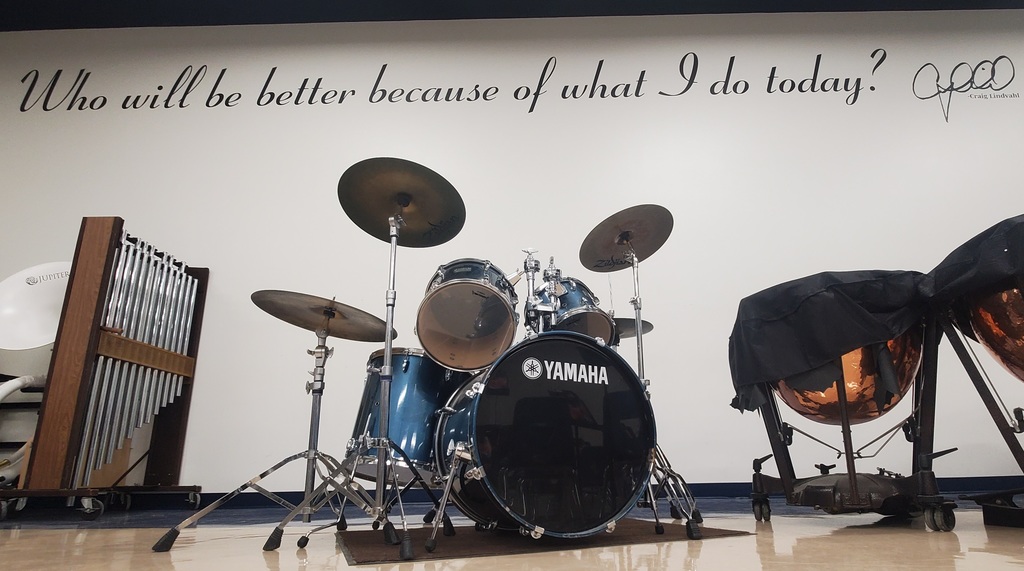 Updated Covid Numbers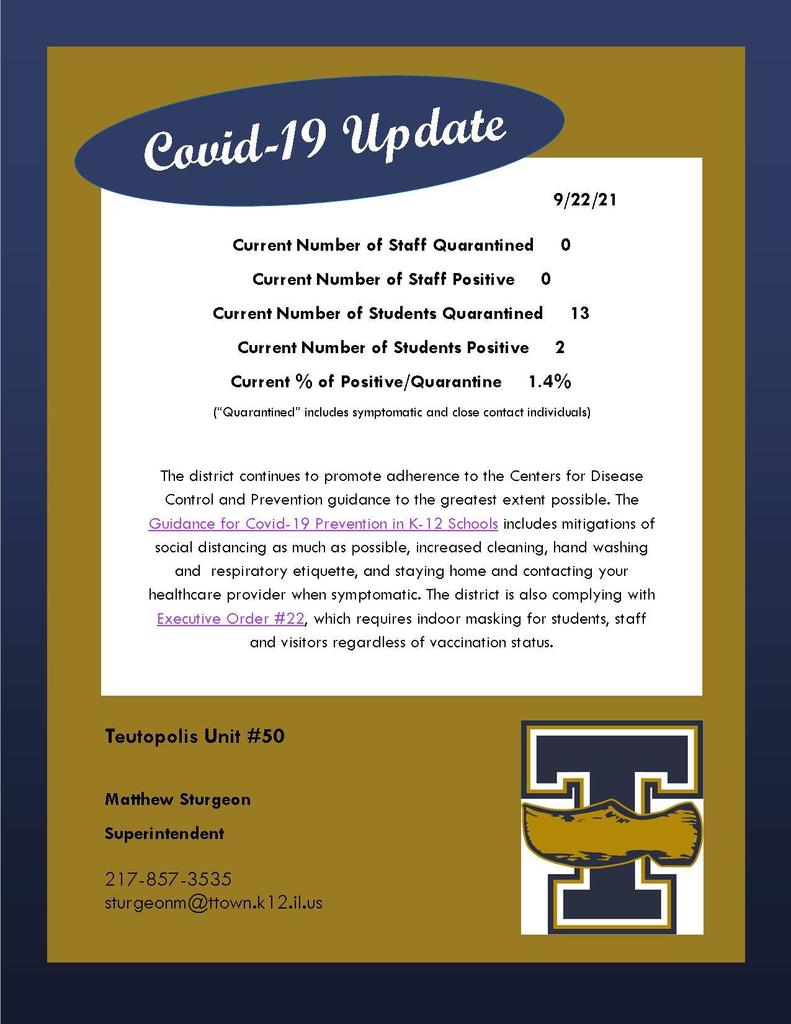 TEF Spaghetti Supper Drive-Thru will be held Tuesday, November 2 from 4:30-7pm at Teutopolis High School. More information will be coming soon.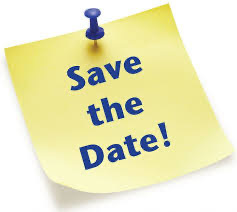 Board of Education Meeting Monday, September 20 · 6:00 – 8:00pm Budget Meeting followed by Regular Business Video call link:
https://meet.google.com/bsi-hytr-jdu
Or dial: ‪(US) +1 240-812-1375‬ PIN: ‪290 786 048‬#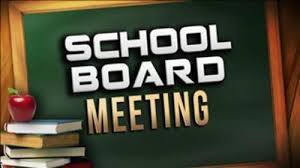 Updated Covid Numbers

Friendly Reminder: Teutopolis Schools will have Early Dismissal on Wednesday, Sept. 15th for a district wide School Improvement Day with professional development opportunities for teachers and staff. Thank you for the time to improve our craft for our Wooden Shoes!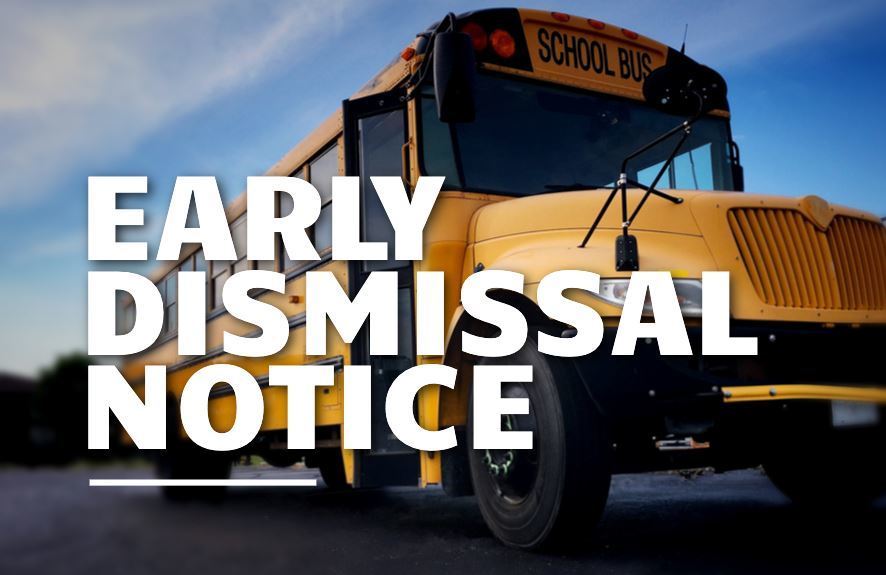 Updated Covid Numbers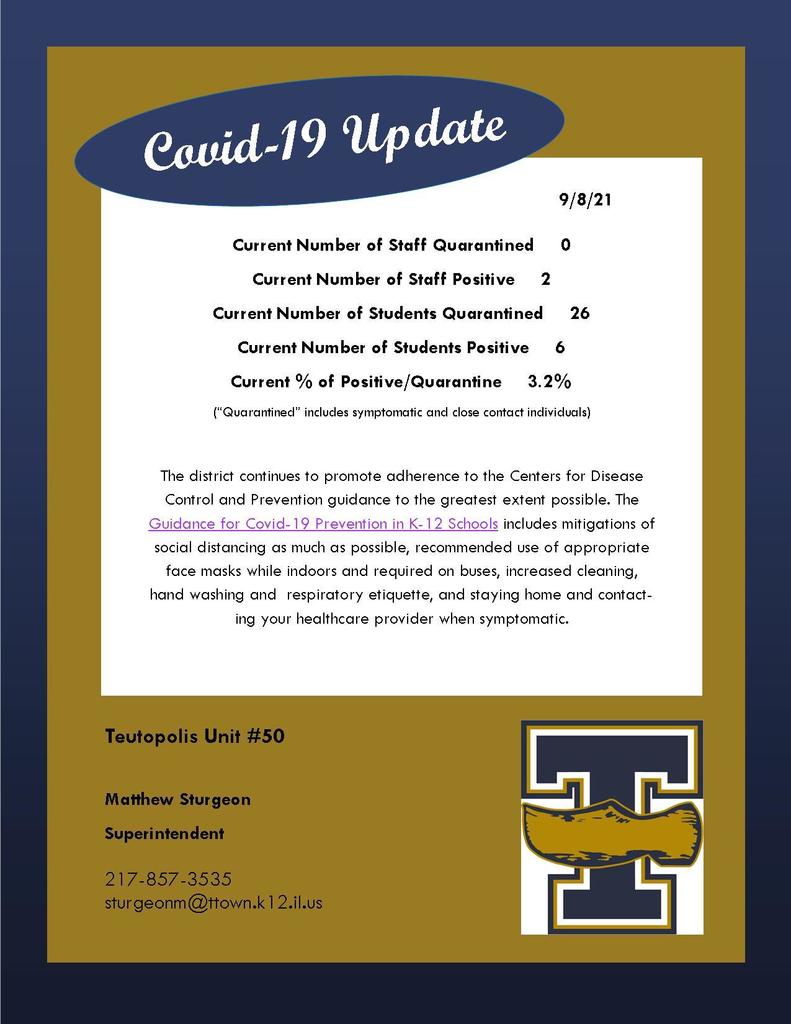 Updated Covid Numbers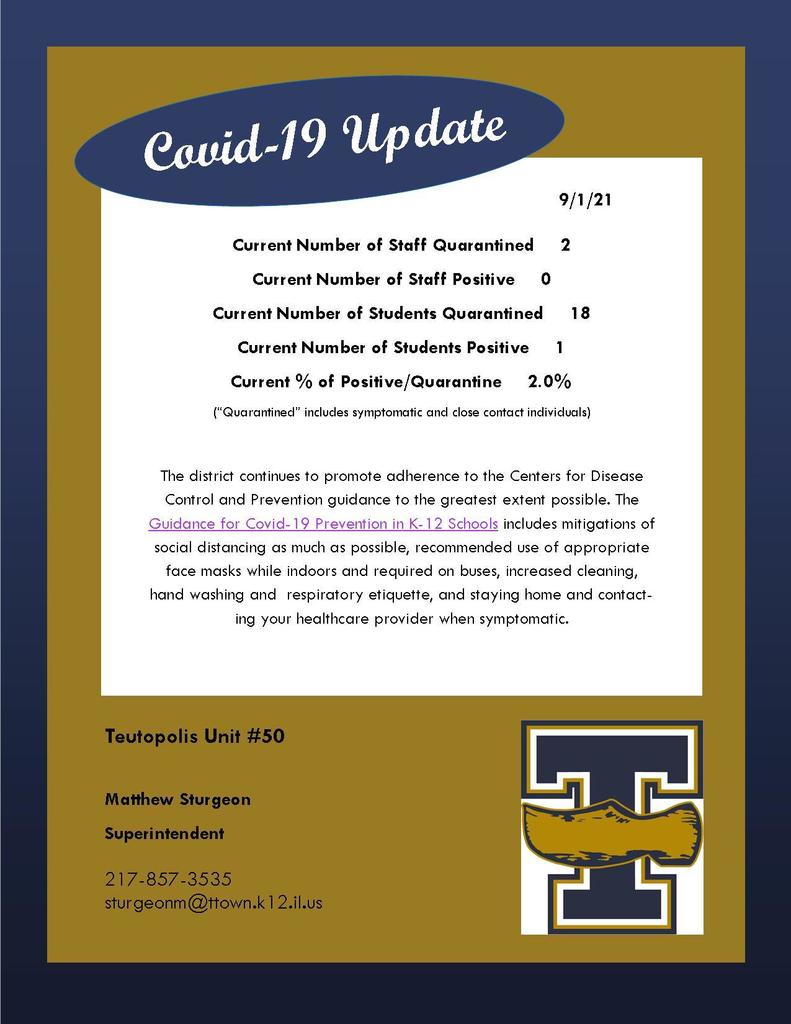 A Special Board of Education Meeting has been called for Tuesday, August 31, 2021 at 6pm.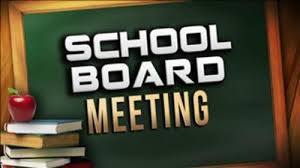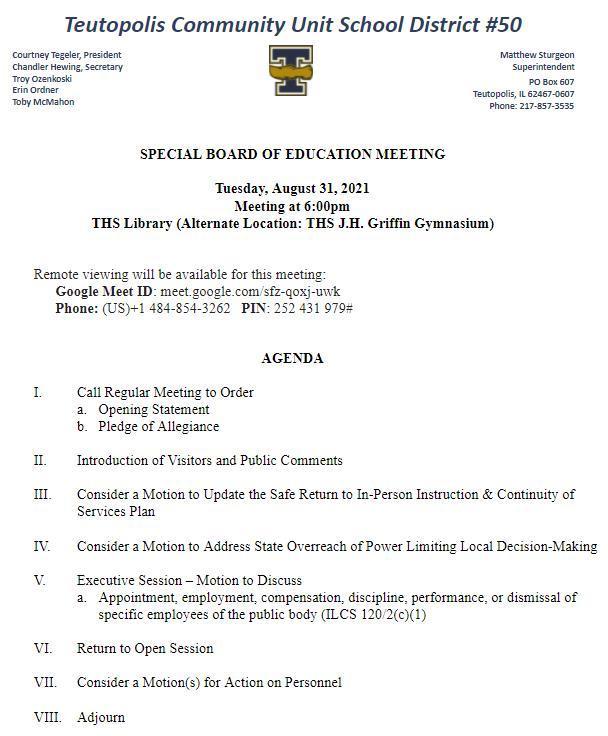 A school bus was involved in a minor fender bender while in town this afternoon. All students and staff are home and safe! Thank you to our amazing team of drivers, on scene admin, office personnel and emergency responders for executing a well coordinated response!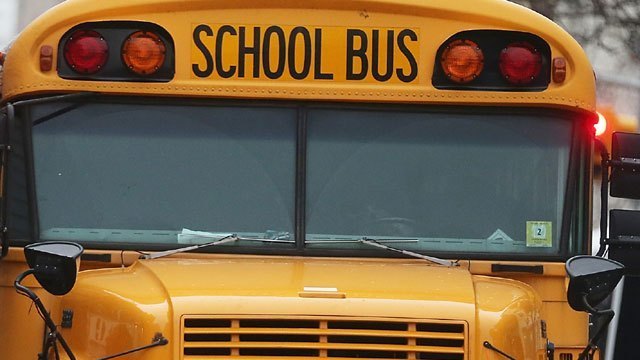 District Covid Update - 8/25/21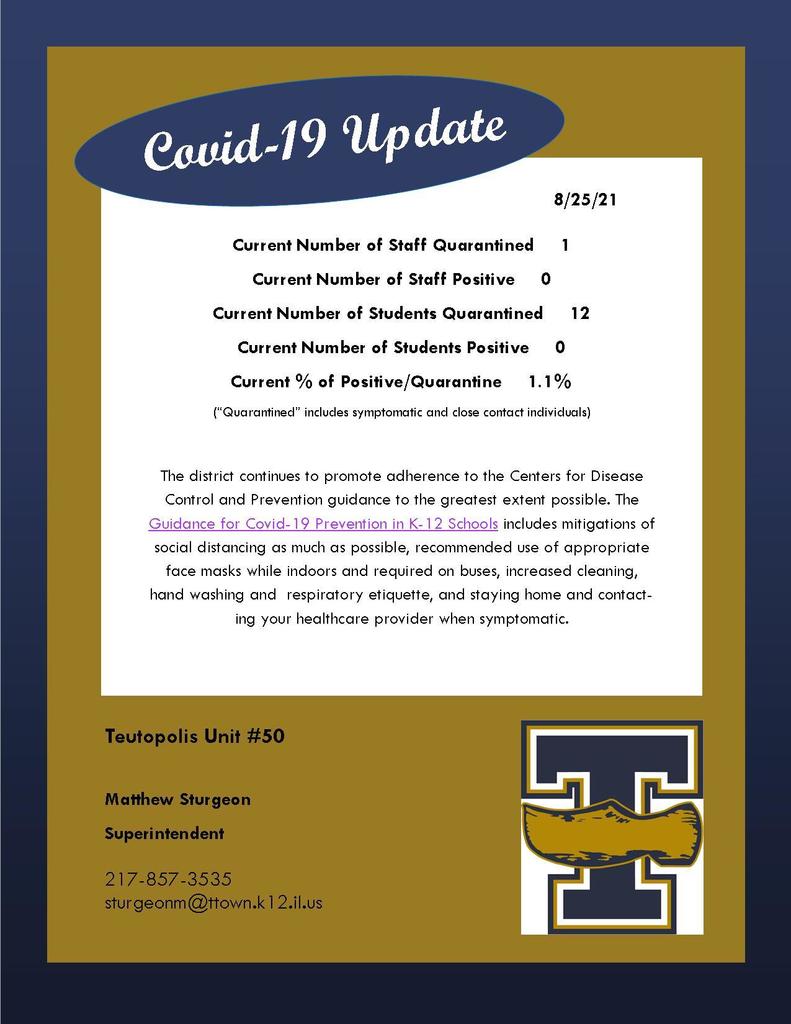 The welding classes at THS received a donation of 3 used Miller Regency 250 Mig Welders this summer from Evapco Manufacturing. These are valued at $1500 each! THANK YOU!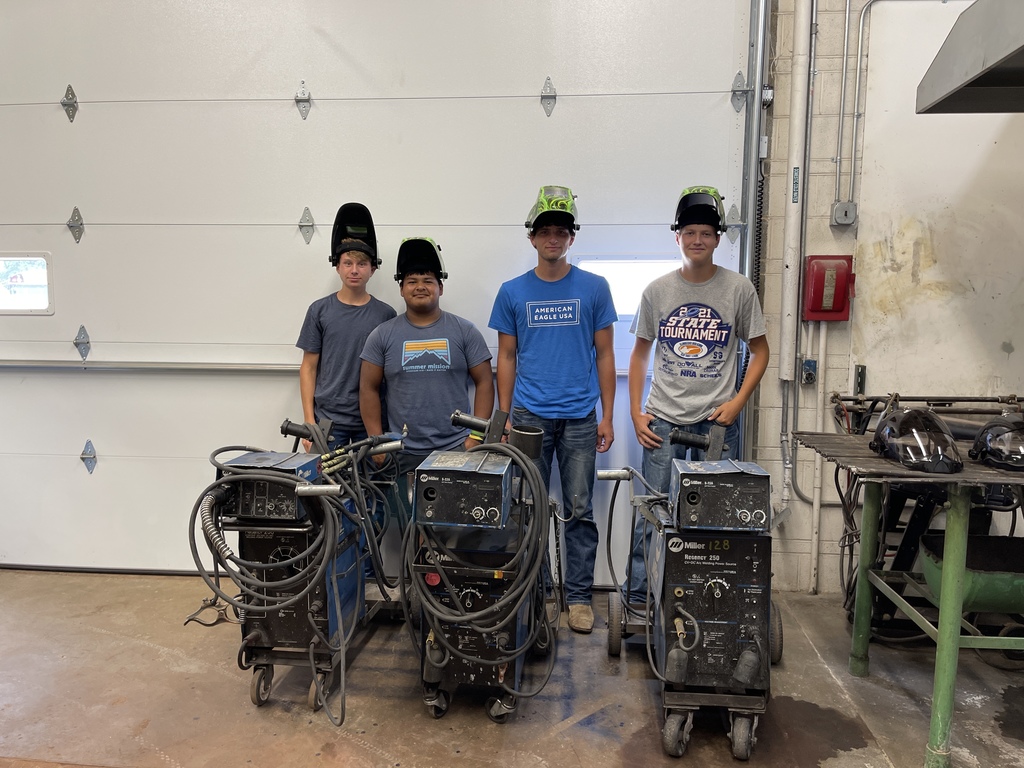 Please see the Vacancy Notice of the Board of Education. Letters of interest are due by Friday, Sept. 10th.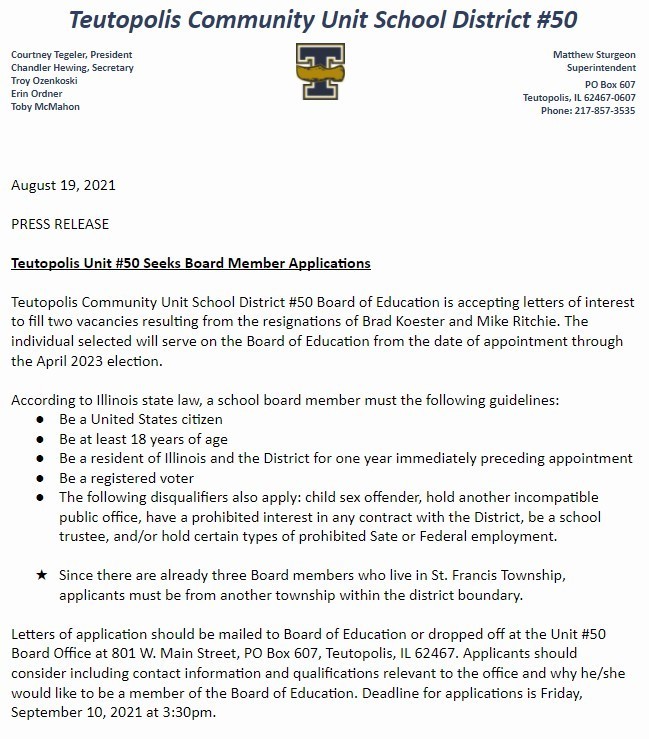 As was the case last year, we will monitor district Covid-19 data and remain prepared to make necessary changes based on our local conditions. Thank you for following the district's Safe Return Plan and CDC guidance!

The USDA and ISBE have once again made the Seamless Summer Option (SSO) available for the 2021-22 school year. This mean that all meals will be available at no cost to all enrolled K-12 students. Extra items like milk or THS a la cart, will be purchased as normal.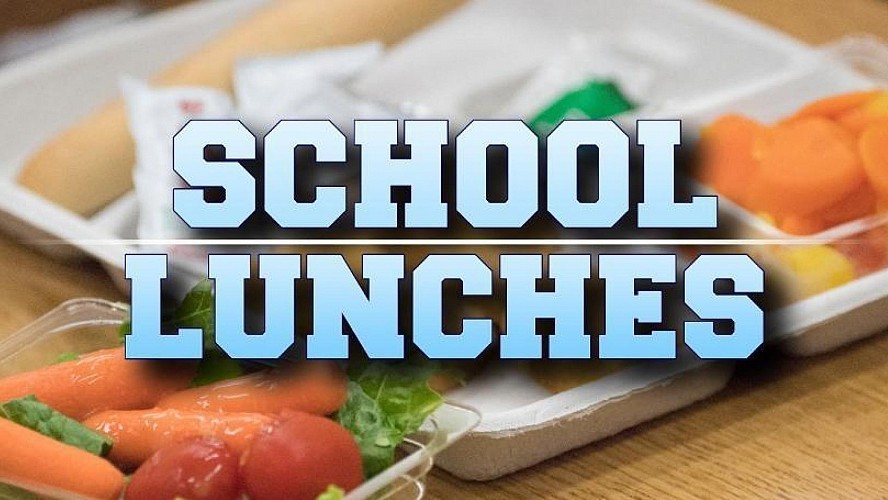 Tonight's Board of Education begins at 6pm. Please see the attached Agenda and Public Participation Policy as necessary.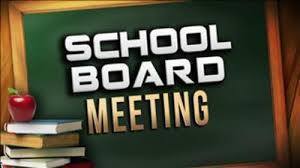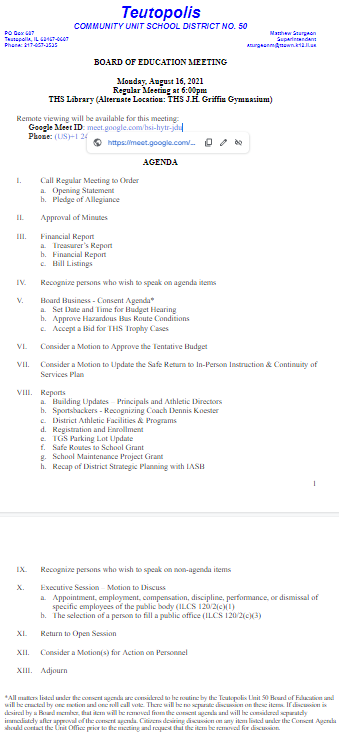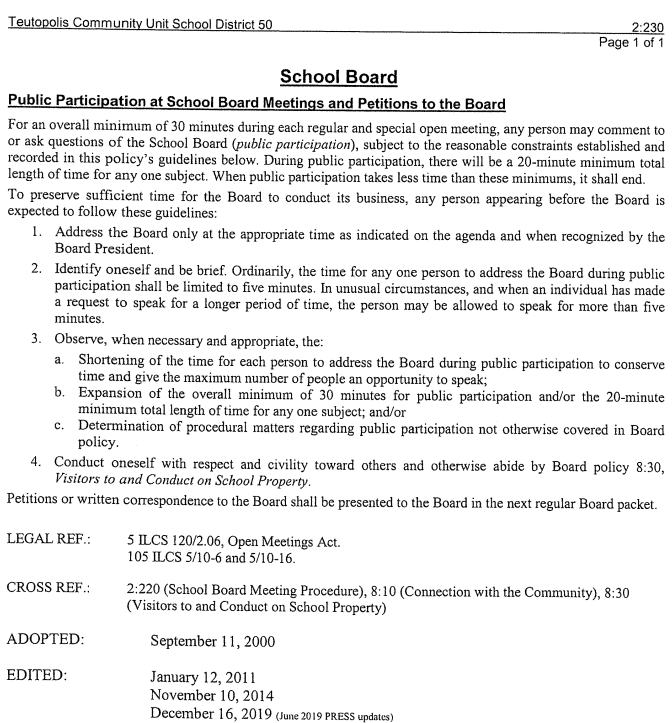 Kindergarten and 1st Grade Families are still welcome to attend tonight's "Meeting the Teacher" event from 6-7pm, but you may choose to bring a flashlight. Emergency lights are on and windows are still allowing for good light. #WoodenShoeResilience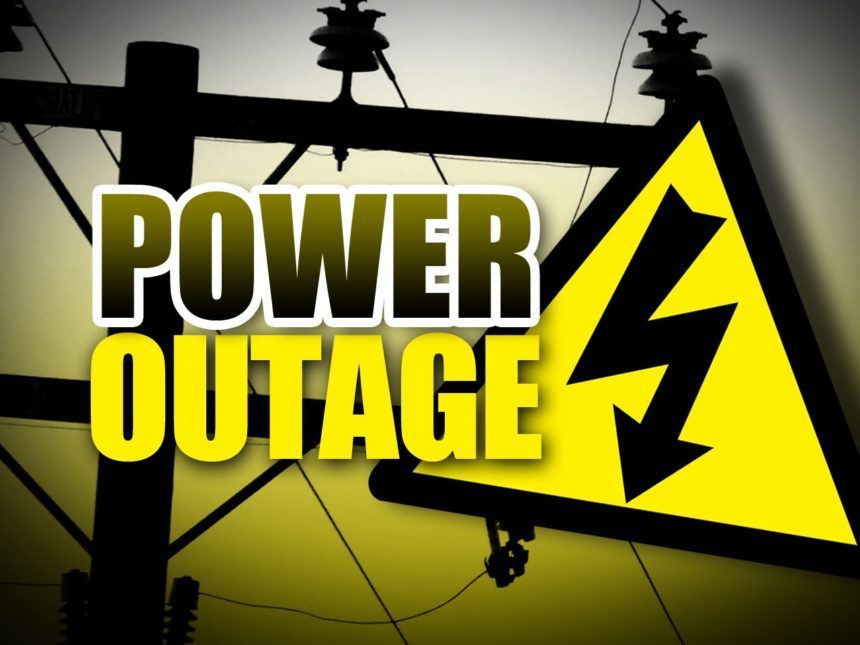 Our Wooden Shoe community is invited to join us for the long overdue THS Construction Open House on Thursday, August 19 from 5-7pm. See the flyer for more info.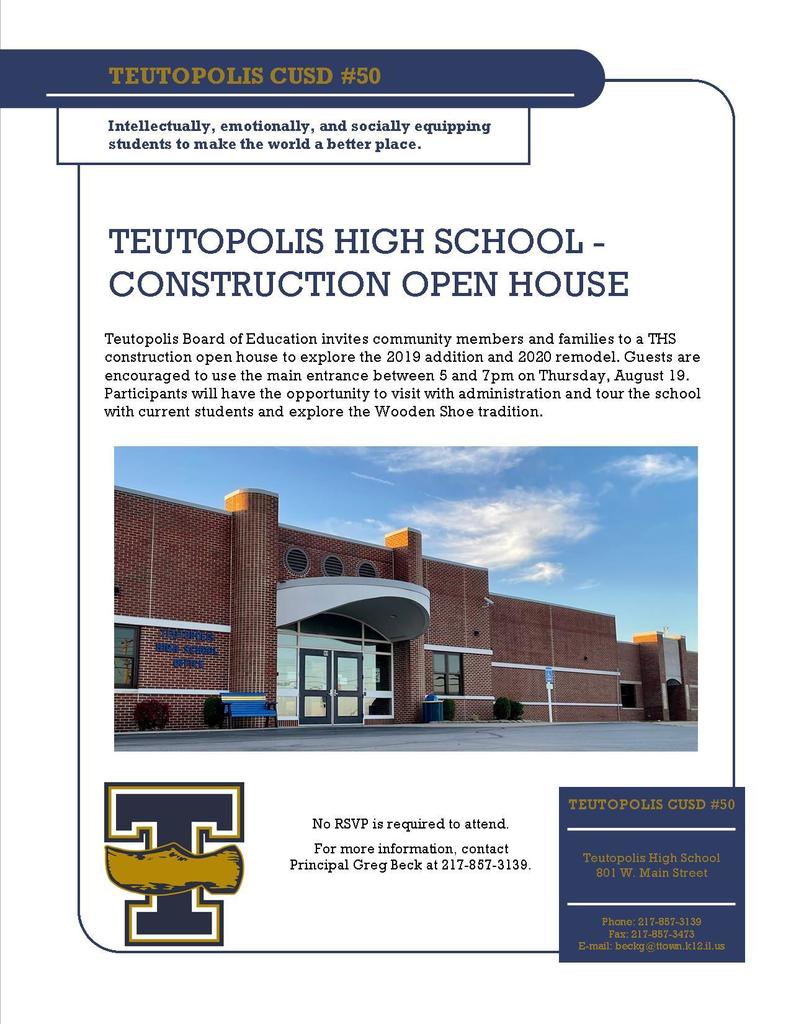 Teutopolis Supt. Matt Sturgeon and Mayor Dave Repking will help to celebrate all things Wooden Shoes on WEIU's City Spotlight. Check it out this Wednesday, Aug. 11 at 7pm on WEIU!