Updated Vacancy Notice 6/22/23: Send letter of interest, resume, copies of license and application to: Matthew Sturgeon, Superintendent
sturgeonm@ttown.k12.il.us
Teutopolis Unit #50, PO Box 607, Teutopolis, IL 62467 Deadline to Apply, or until filled: July 7, 2023.

The Effingham National Guard visited THS for PE yesterday. They talked to students about the amazing things that they do for our country and what they can do for our students! Thank you for EVERYTHING!!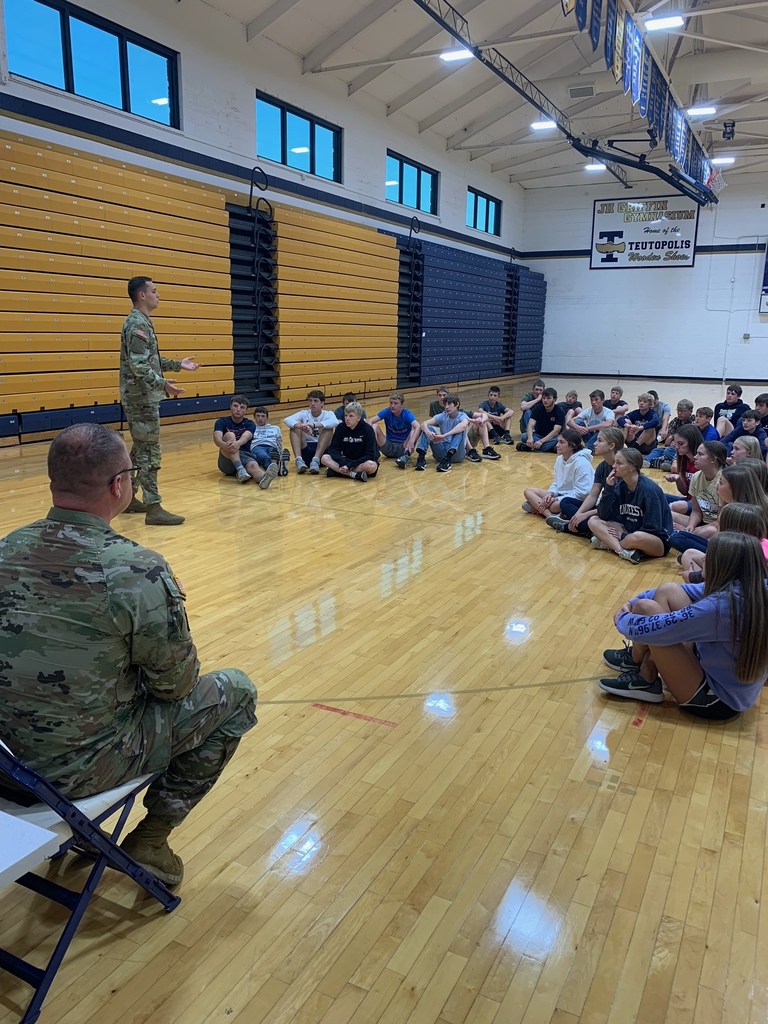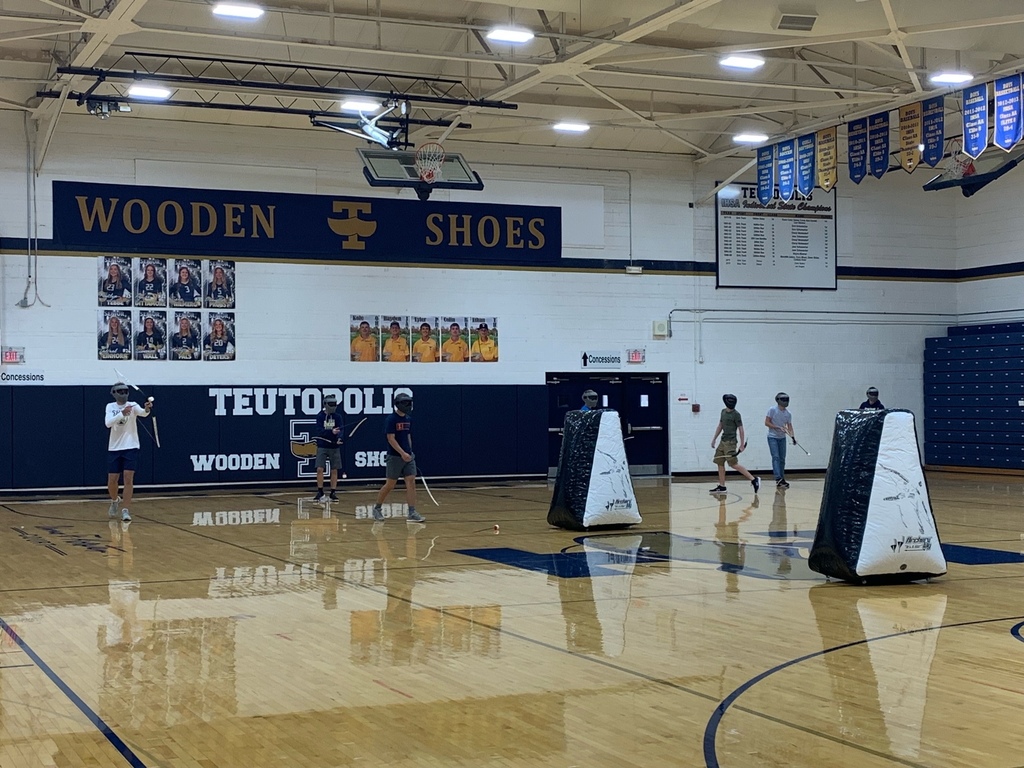 Teutopolis CUSD #50 is extremely proud and excited to announce that our Junior High School has received national recognition as a 2023 Blue Ribbon School! TJHS was one of 353 schools in the nation, and 2 junior high schools in Illinois, to earn this honor. This award was earned based our consistent high level of academic achievement. National recognition like this is made possible through the collective efforts of our teachers and staff, students, parents, district and community support. We are honored to be recognized as a National Blue Ribbon school and are committed to continuing our tradition of Wooden Shoe excellence! District Press Release:
https://www.teutopolisschools.org/article/1249683
Dept. of Ed Announcement:
https://youtu.be/KmpzyX8PVlA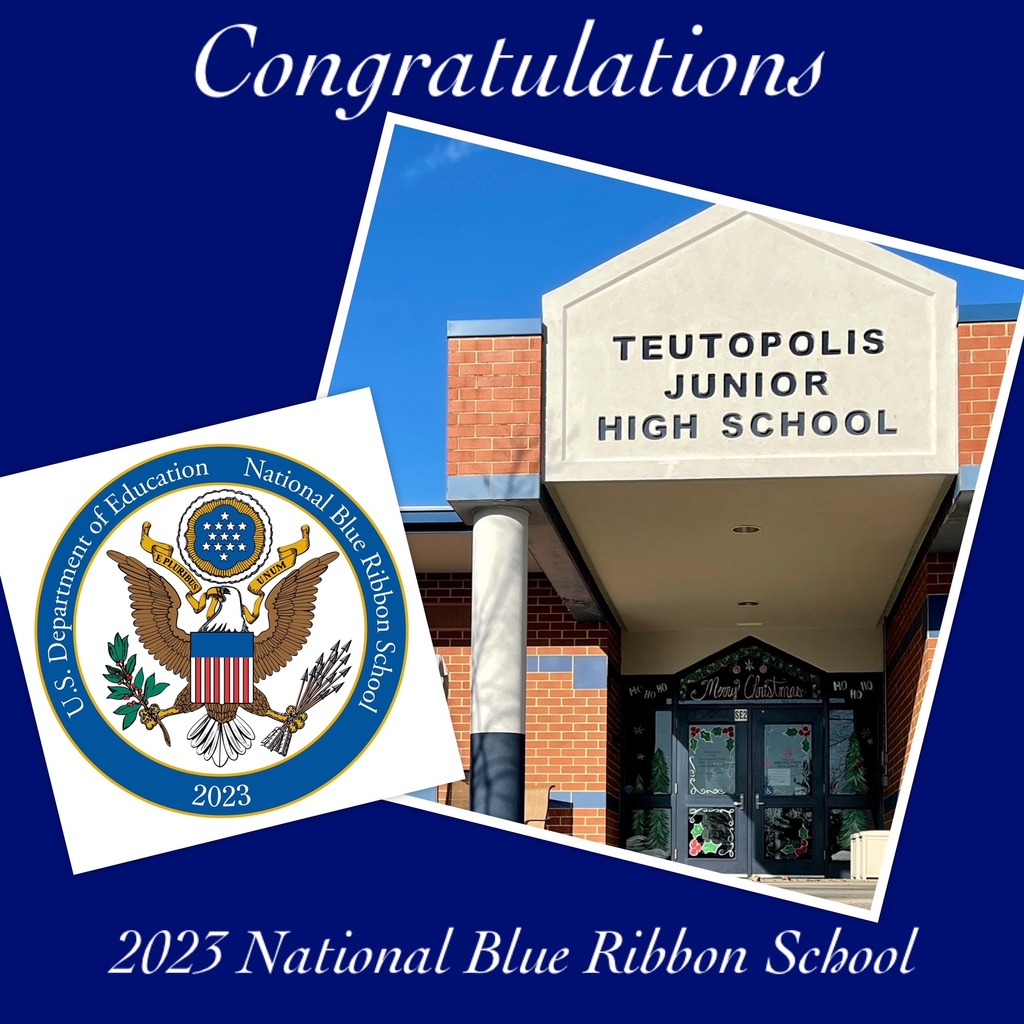 Friendly Reminder of the School Improvement Early Dismissal on 9/20/23: TGS - 1:10 Walkers & Parent Pickup; TJHS - 1:15 Walkers & Parent Pickup THS - 1:05 Seniors; 1:07 Juniors; 1:10 Fresh/Soph Early Bus at 1:00, Regular Bus at 1:15, Late Bus at 1:30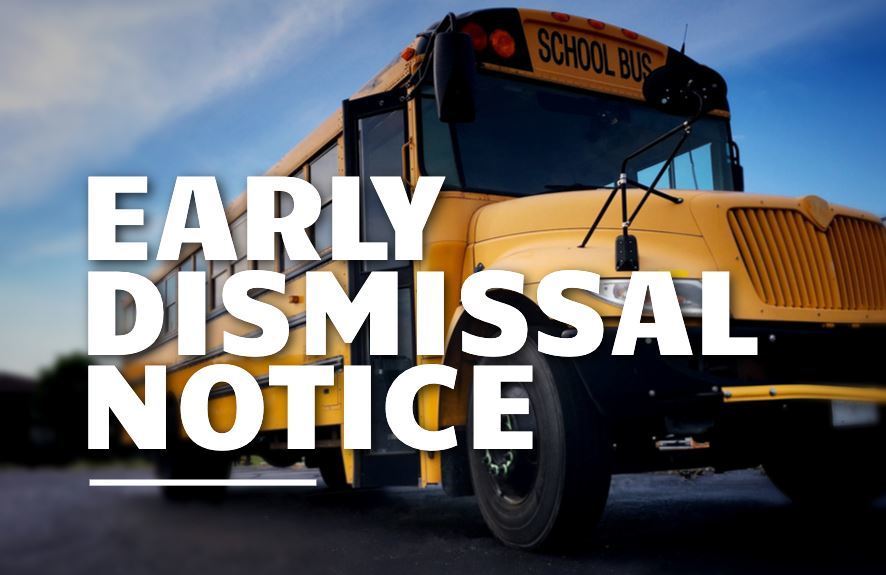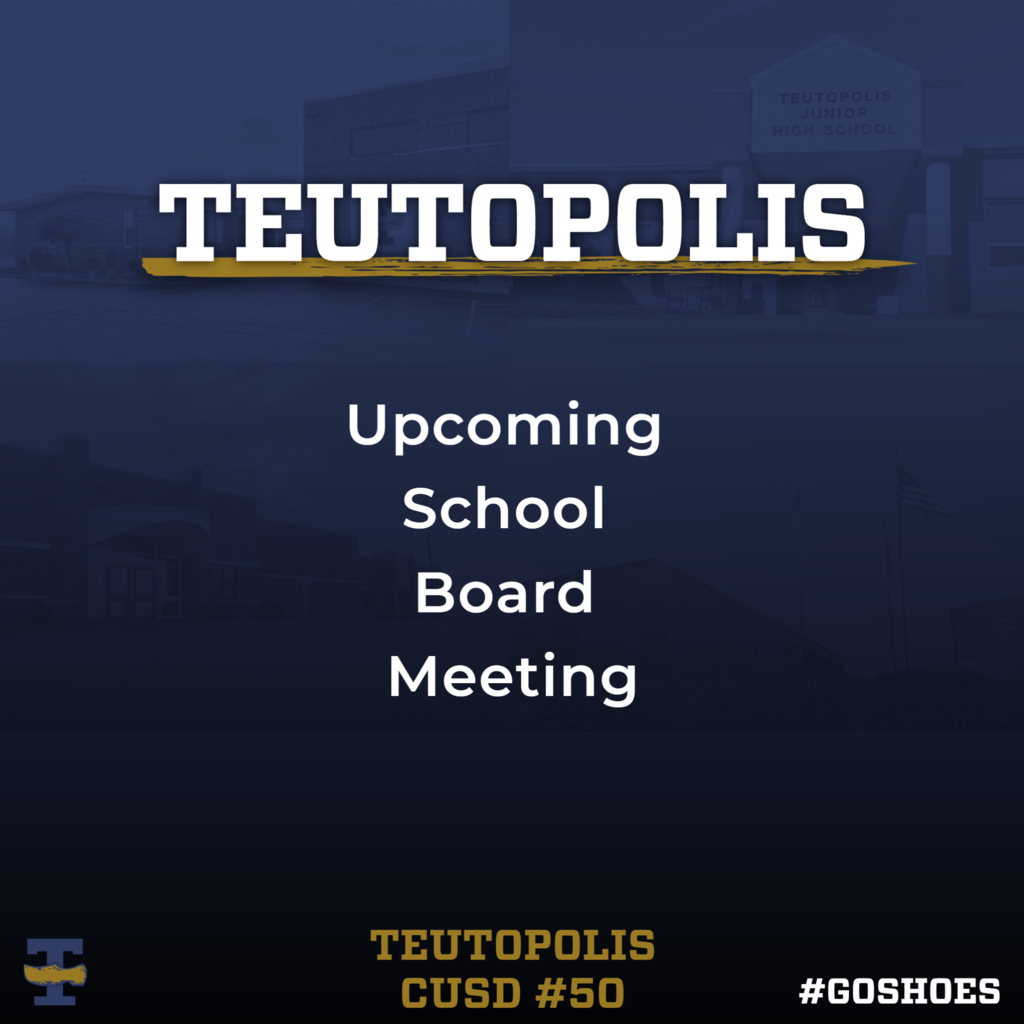 Teutopolis FFA members competed in the Section 20 Horse Judging Career Devleopment Event on Friday. Out of fifteen schools, Teutopolis placed 2nd as a team. Emily Zumbahlen was the top overall individual, scoring 288/300, and Eric Zumbahlen was the 6th place individual. The top four individuals will compete at the State Contest at Black Hawk College in a few weeks. Thank you to Dr. Brittney Ishmael and THS Alums Clint Zumbahlen and Ben Wente for providing horses for the event!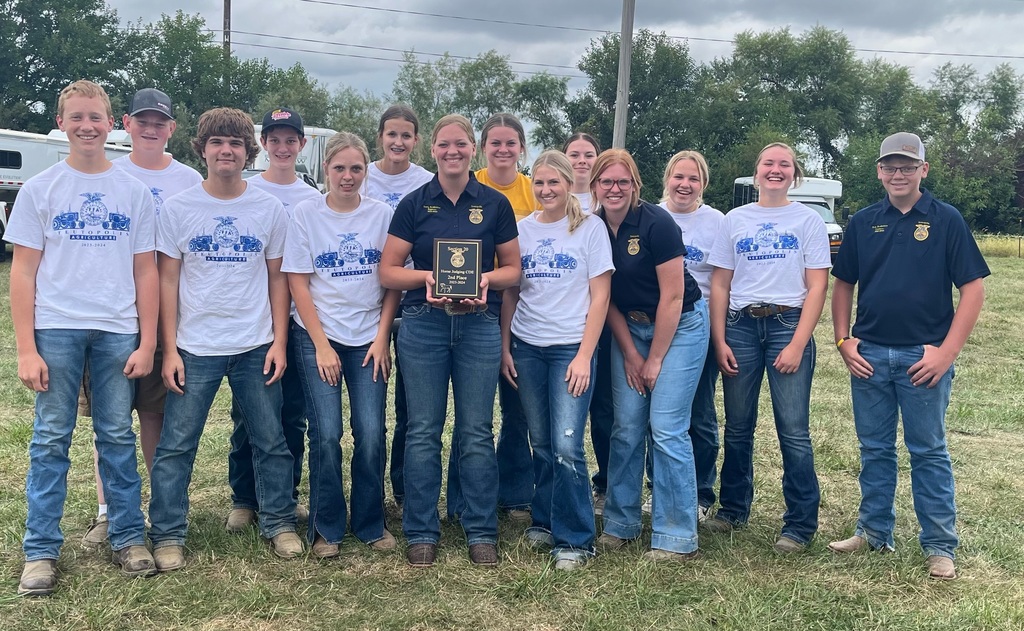 Mrs. Thompson's Physical Science classes made cookies in their student designed solar ovens. The cookies turned out awesome!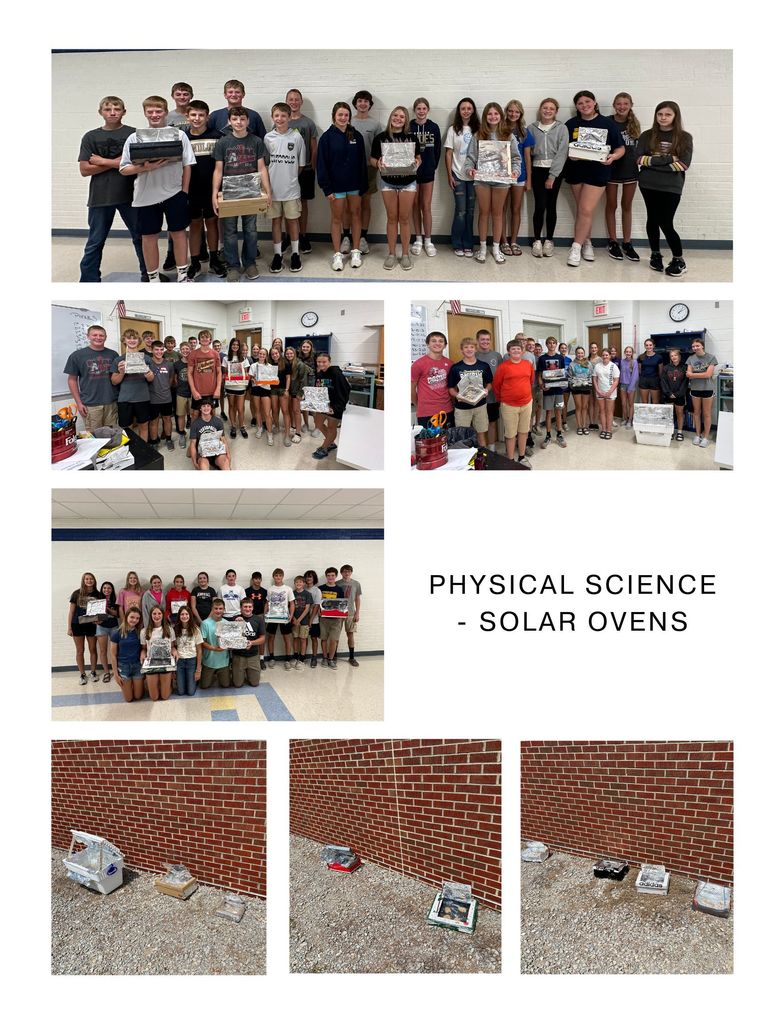 On Wednesday, August 30, the Teutopolis FFA attended the Farm Progress Show in Decatur. Thank you to Tom Uthell and Maria Tegeler at Epic Ag Solutions for providing shirts and lunch for everyone that attended!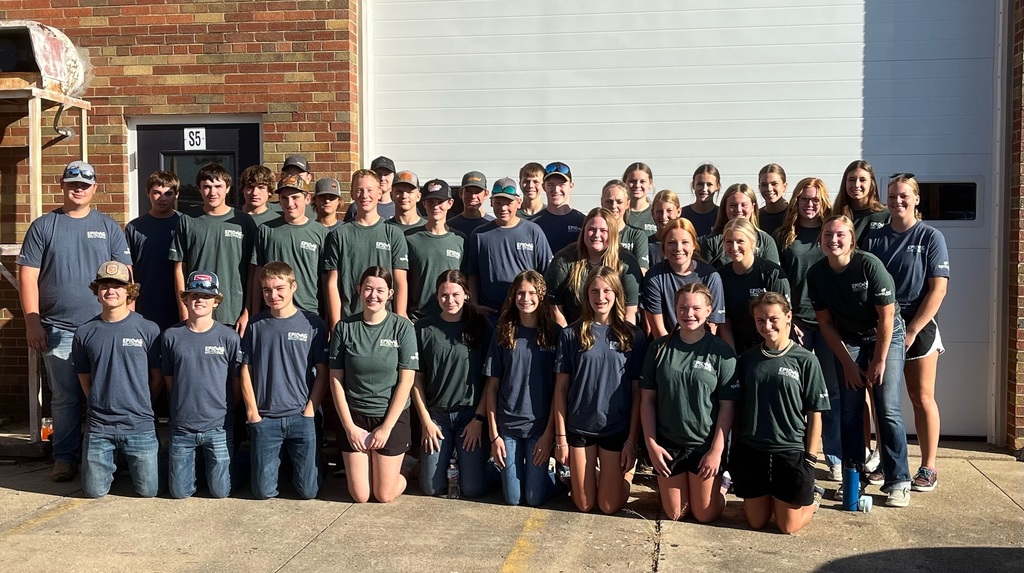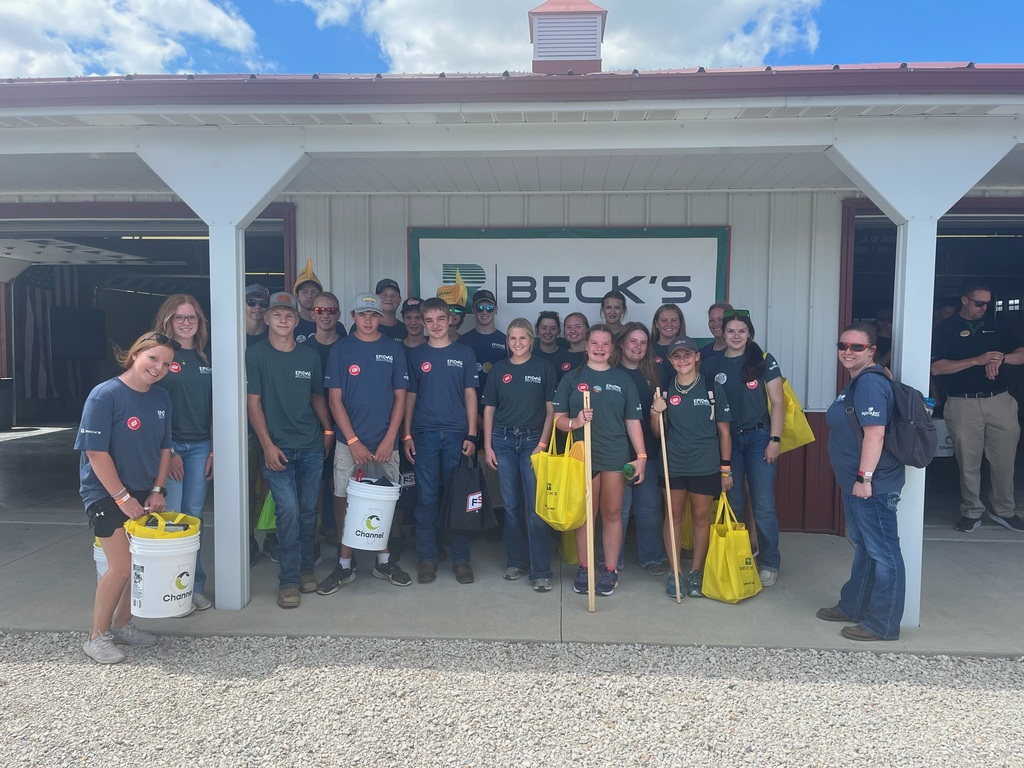 On Friday in Anatomy & Physiology, the students got to be Medical Examiners! They had to go to the scene of the crime and solve the mystery of the cause of death. During their examinations they were able to practice their dissection skills and anatomical terminology.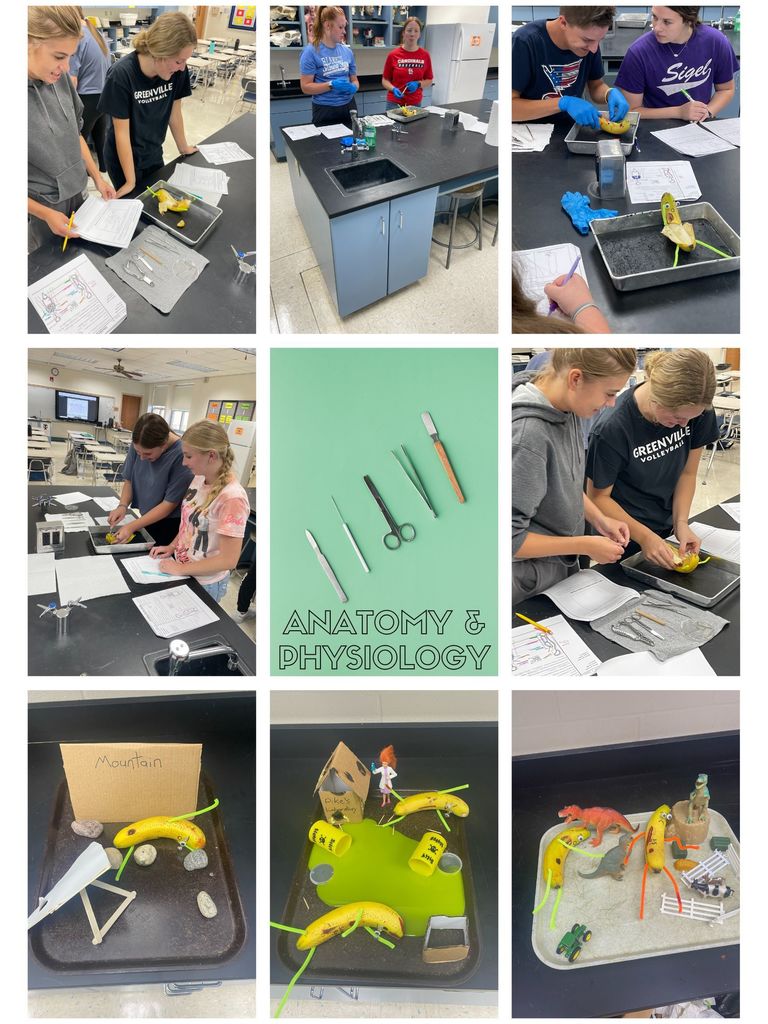 There will be a blood drive for the public, sponsored by the THS student council, at the Teutopolis Banquet Hall on Tuesday, August 29, from 12:30 to 5:30 PM. Please visit RedCrossBood.org and enter TeutopolisCommunity to schedule an appointment. Your donation will help save lives and contribute to scholarships for THS seniors this year.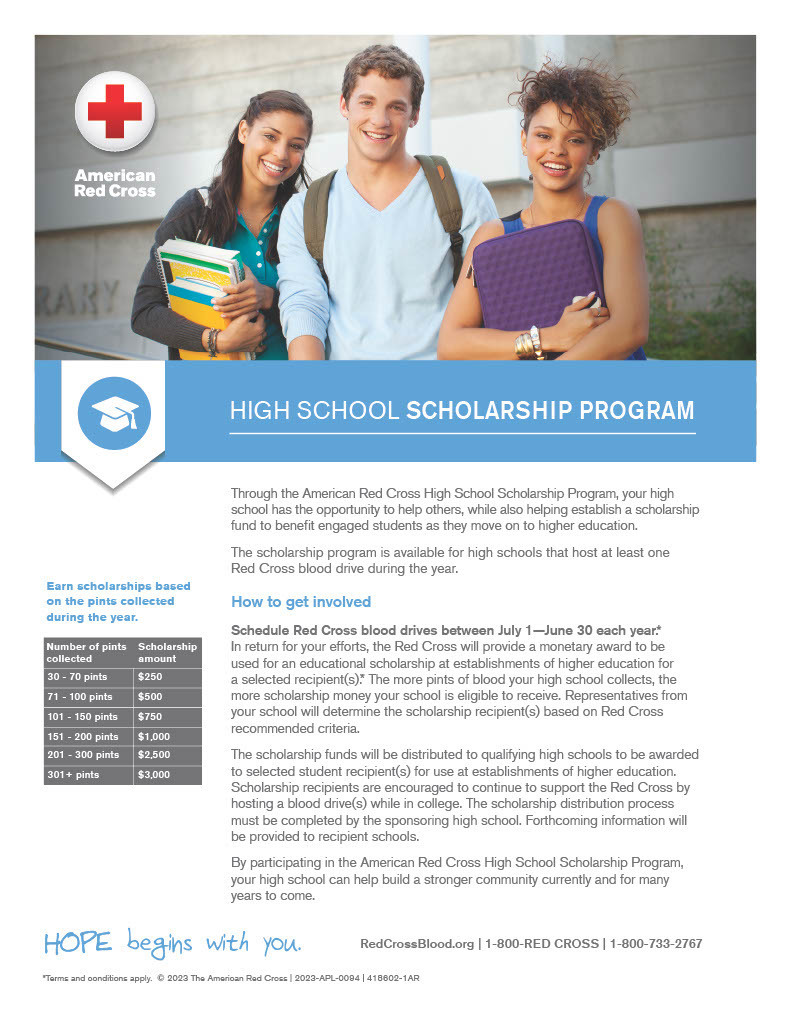 Estella Mette has become the strongest female in Teutopolis High School's history!! Her 3 max lifts (bench press, squat and power clean) totaled 550 pounds!! Congratulations Estella!!!

TJHS 7th grade walk-through August 8-11th from 8:00AM to 3:00PM THS freshmen walk-through August 9-10th from 9:00AM-2:00PM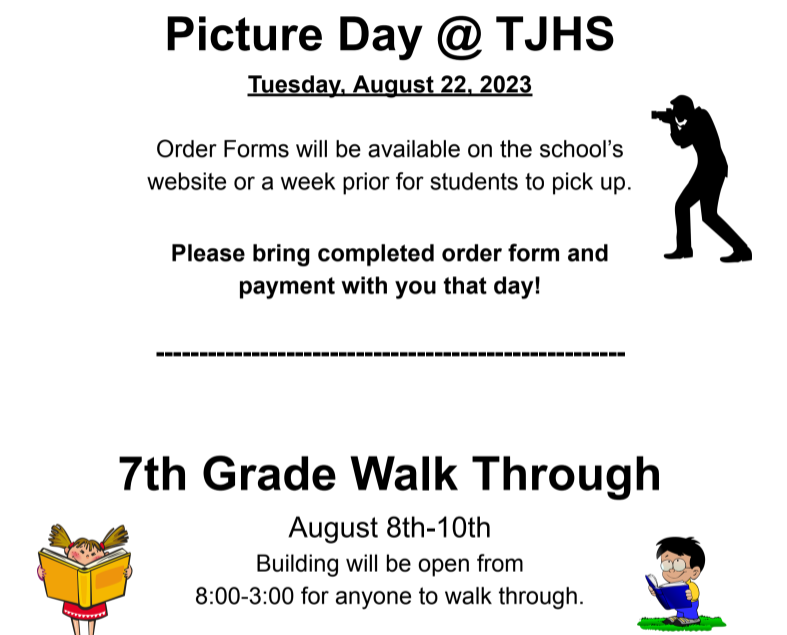 Free/Reduced lunch applications are now open through TeacherEase. You can only access the application through the website -
www.teacherease.com
. See pictures for more information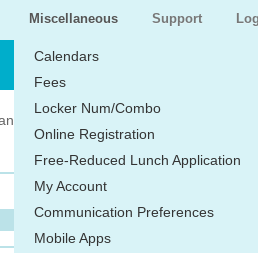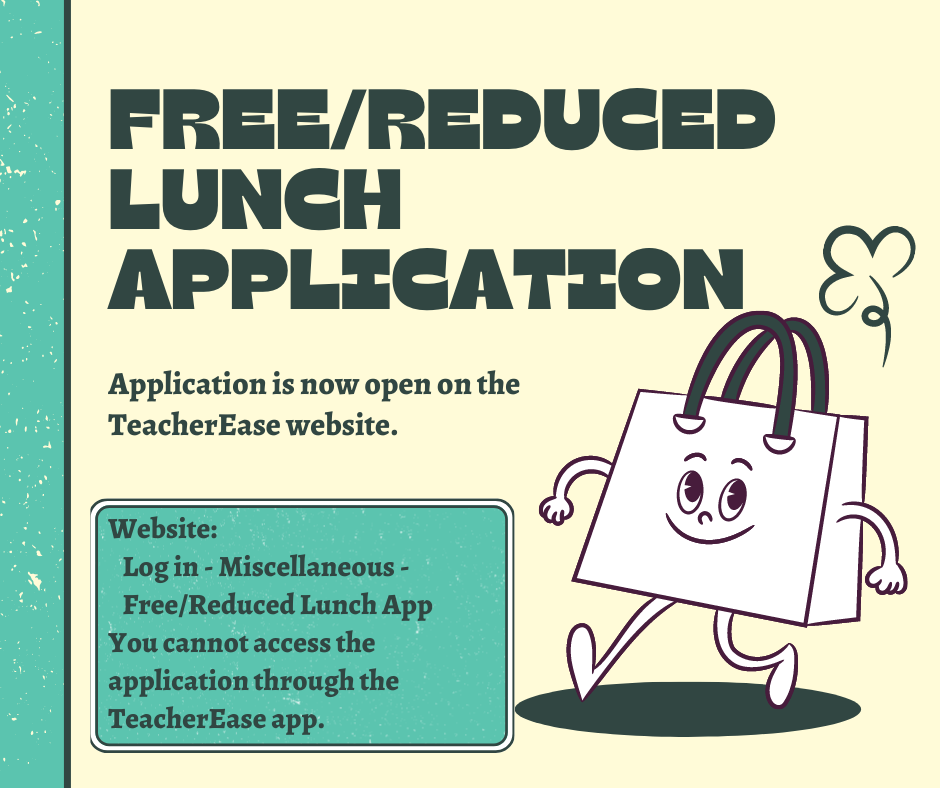 Vacancy Notice - 7/26/23 Please send letter of interest, resume, copies of licensure/certifications and application to: Matthew Sturgeon, Superintendent
sturgeonm@ttown.k12.il.us
(preferred) Teutopolis Unit #50, PO Box 607, Teutopolis, IL 62467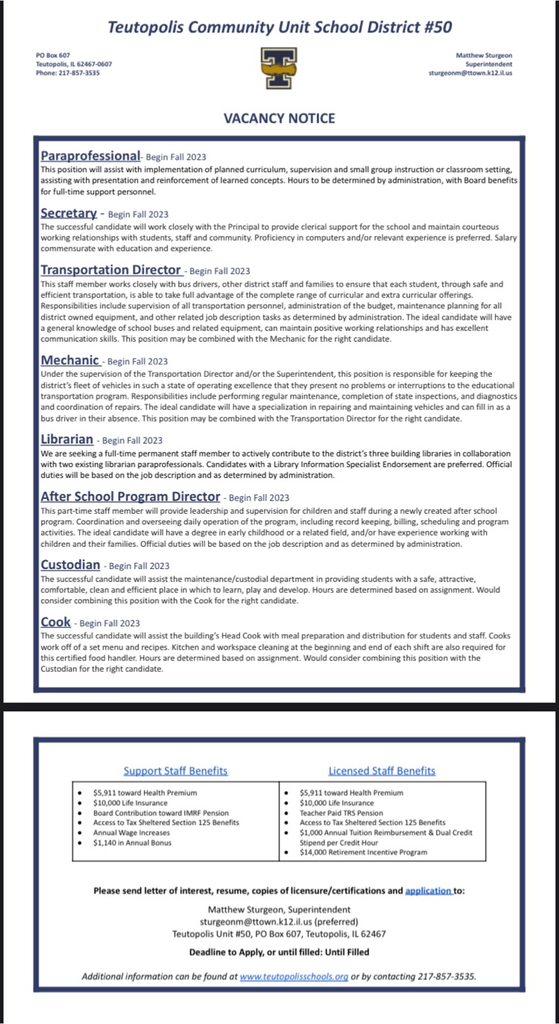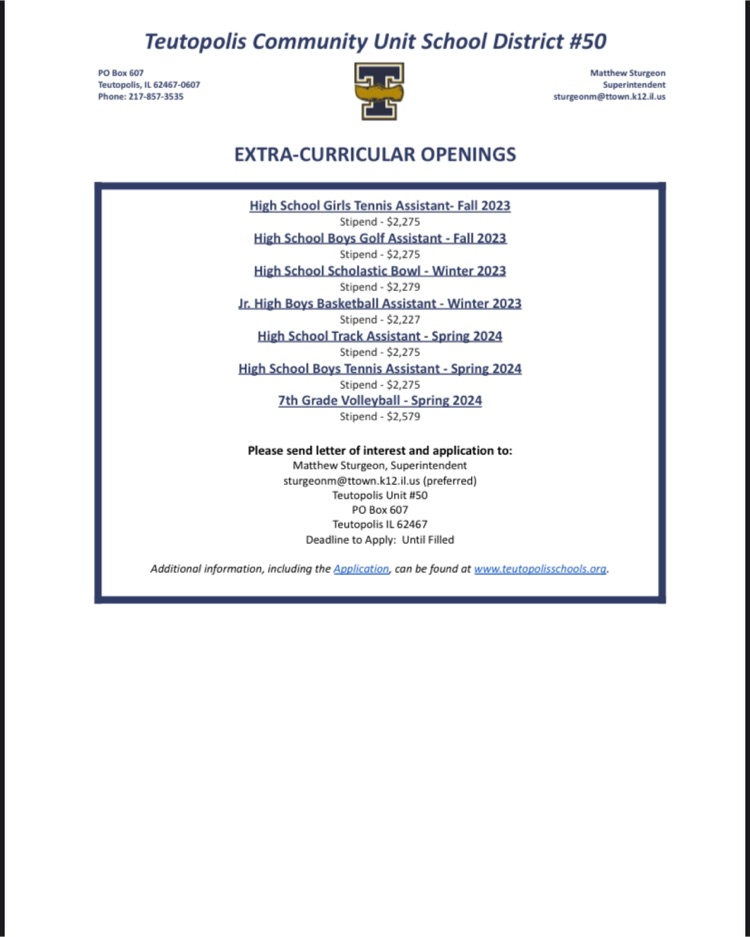 REMEMBER TO REGISTER! Please have registration completed by Friday. All grades will drop off paperwork or payments at the HIGH SCHOOL. The office will be open on August 1st and 2nd from 8AM-3PM.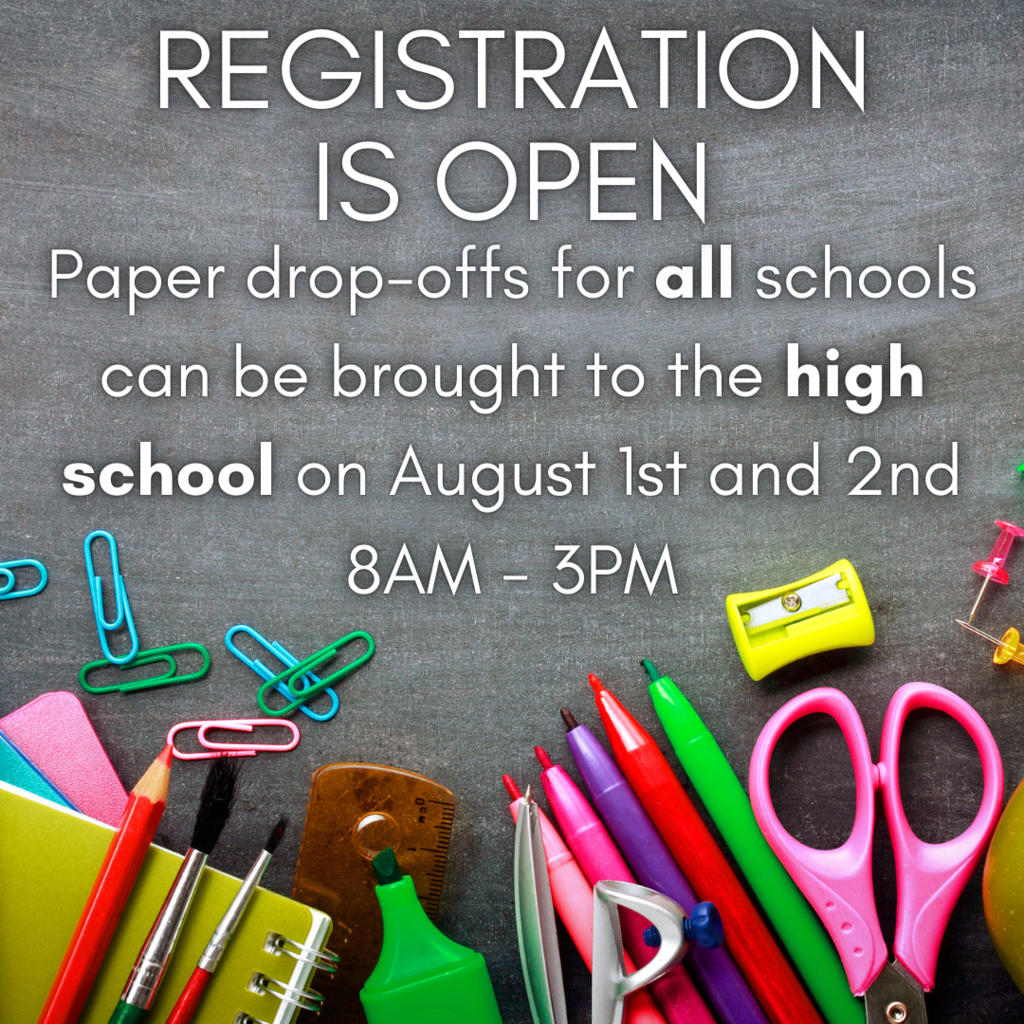 The Board of Education has scheduled a Special Meeting on Monday, August 7 at 6pm. Please see the attached flyer and consider attending to learn more.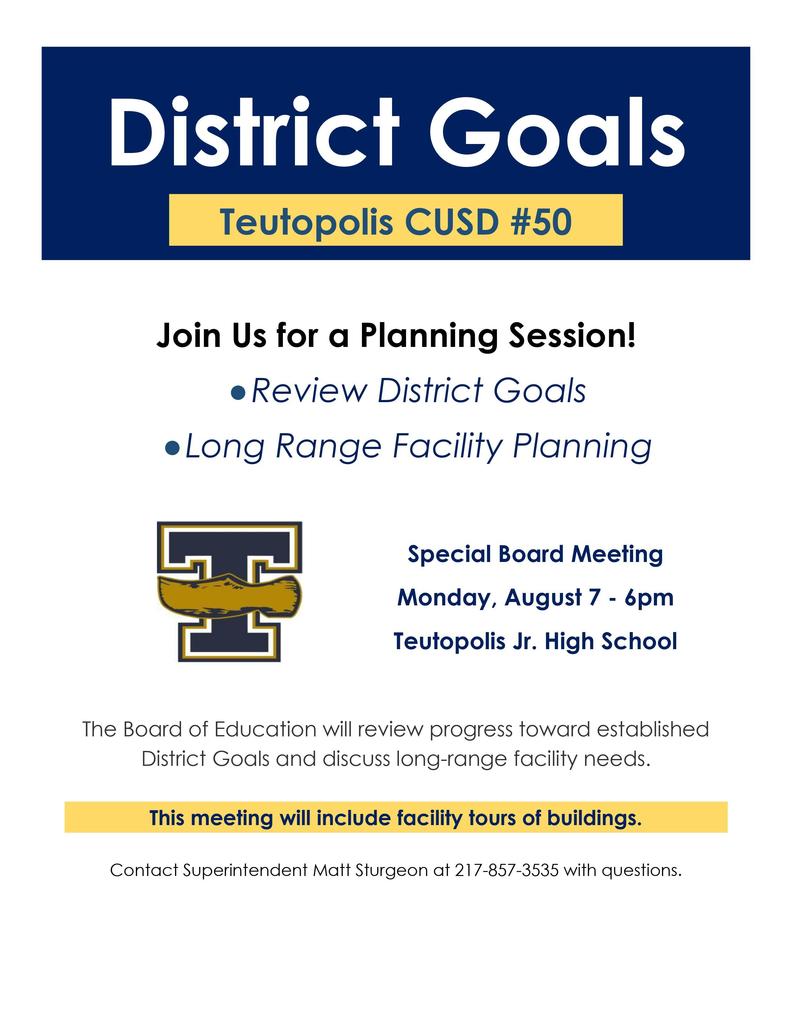 Registration is now OPEN!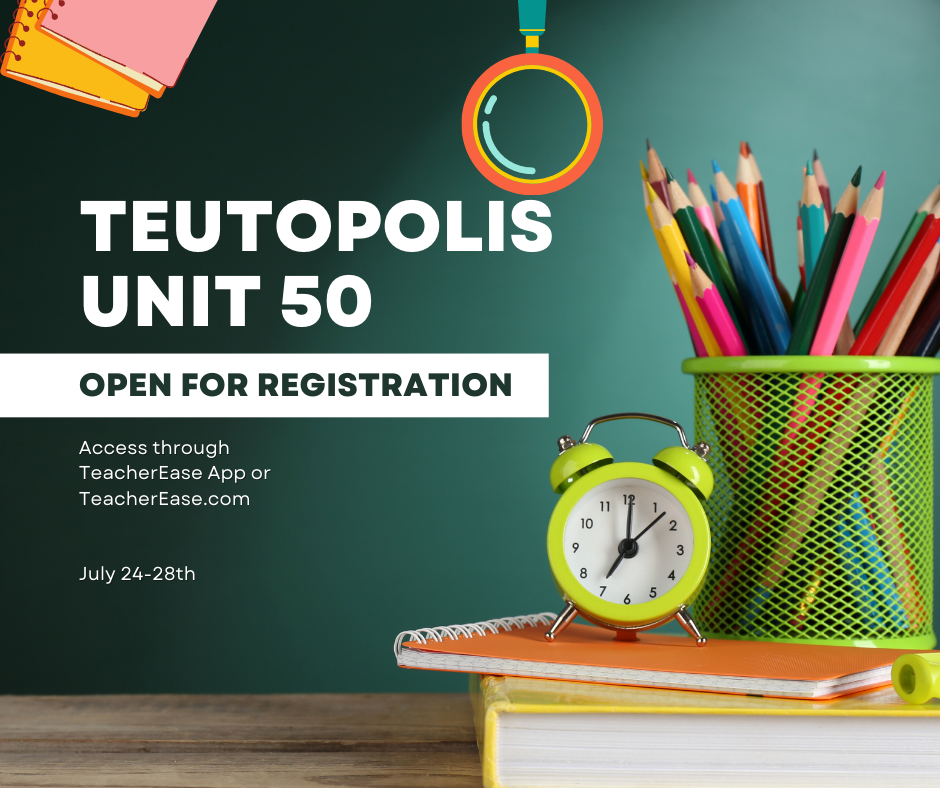 Registration opens tomorrow. No convenience fees are added when you pay with a credit or debit card online. This is also a reminder that the offices will not be open this week to accept payments or documents. You can bring them to the high school on August 1st or 2nd.

Registration will begin on Monday. It is advisable to review the provided materials in advance to expedite the process. Our website contains directions, handbooks, and other relevant documents. You can access them through this link:
https://bit.ly/3NXhk4S
.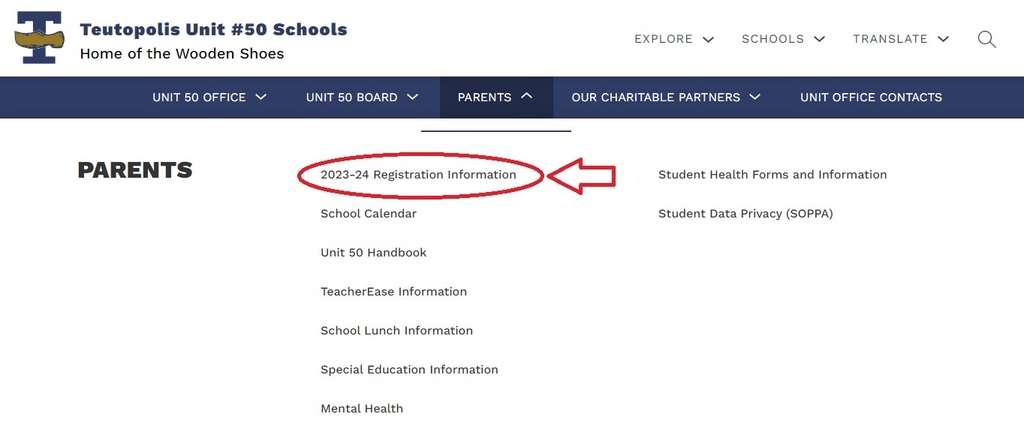 The Board of Education will have their regular monthly meeting on Tuesday, July 25 at 7pm in the Unit Office.