Covid Numbers Update 0.5% Positivity/Quarantine/Choice Remote Full-day in-person instruction begins Monday, March 8th.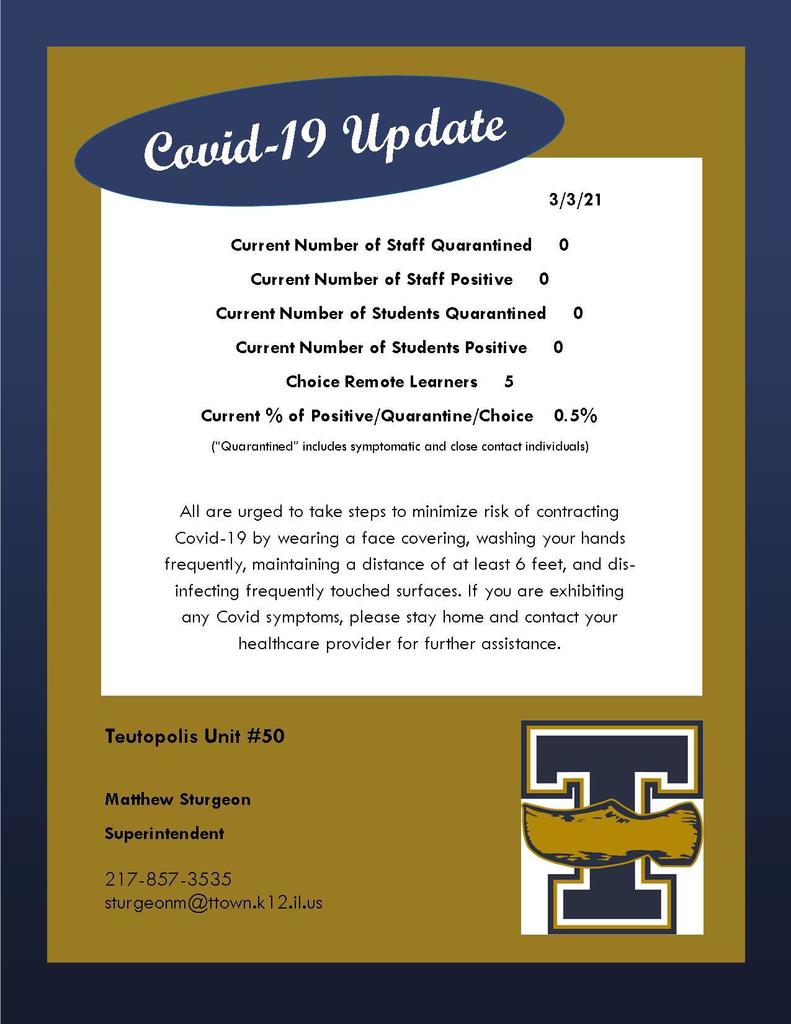 Updated Covid Numbers 2/24/21 1% Positivity/Quarantine/Choice means that we remain on track for full-day in person instruction beginning Monday, March 8th. Next Numbers check on 3/3/21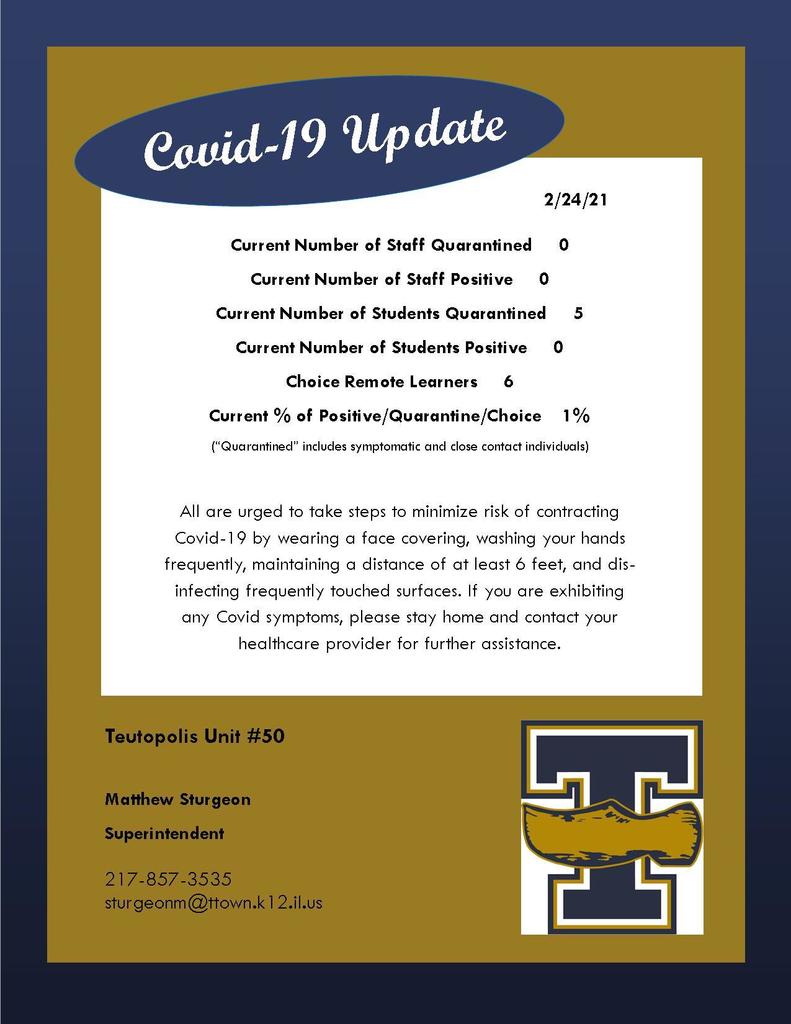 Wooden Shoes will officially transition back to full-day instruction, with normal dismissal times, beginning on Monday, March 8th! Your ongoing support has been instrumental in our ability to keep schools open and in transitioning back to full-day instruction. Thank you!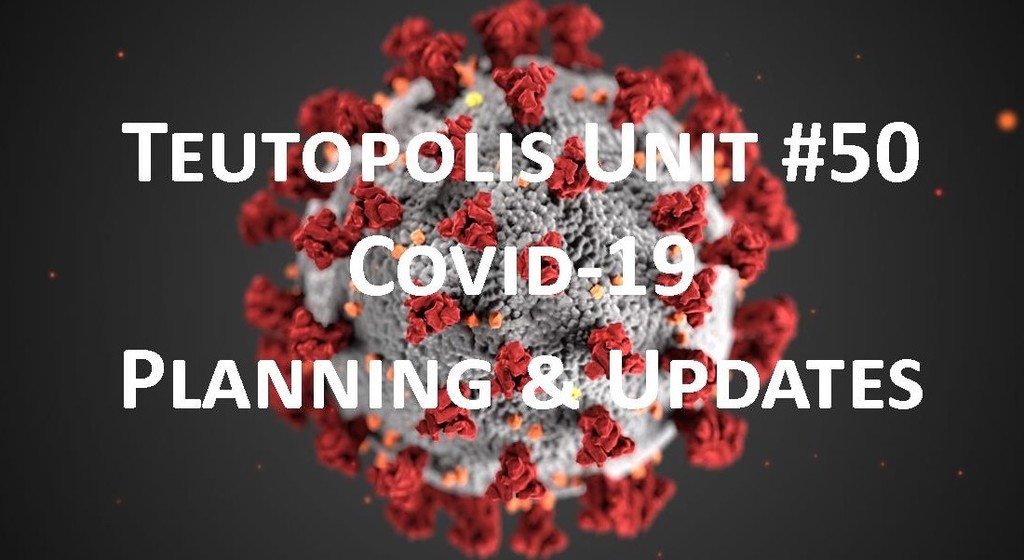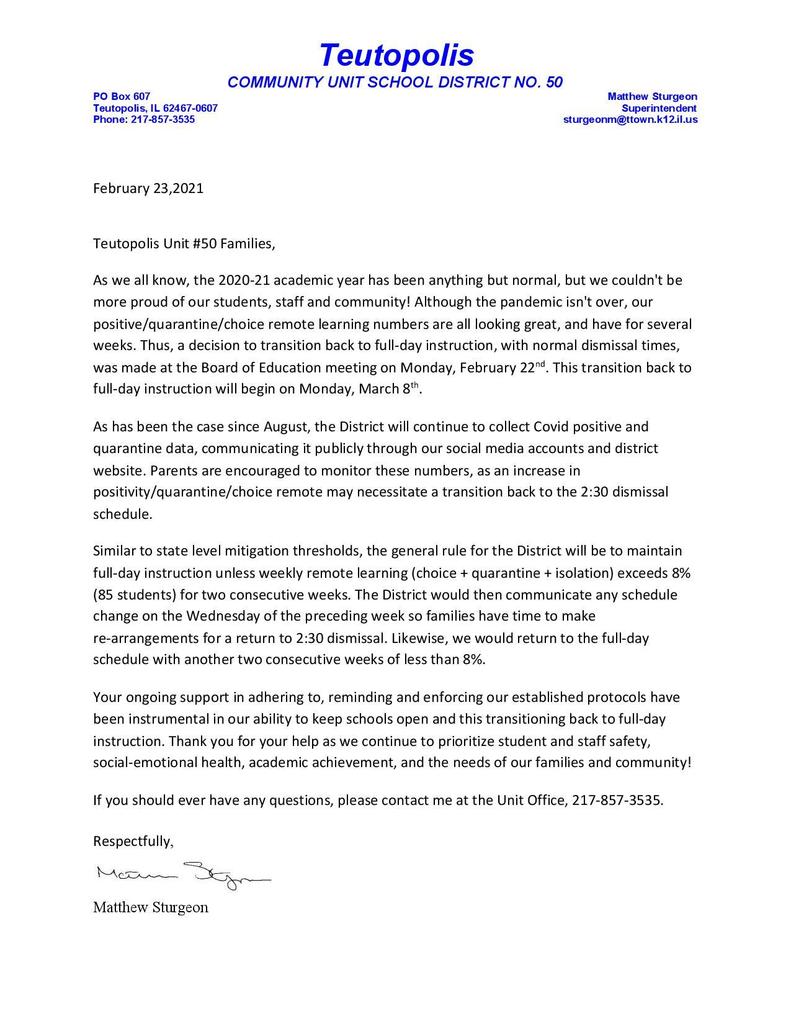 Updated Covid Numbers (2/18)

With some hazardous road conditions remaining, Teutopolis Schools will be closed again on Wednesday, February 17th. Tonight's Board of Education meeting is also being postponed until next Monday, February 22.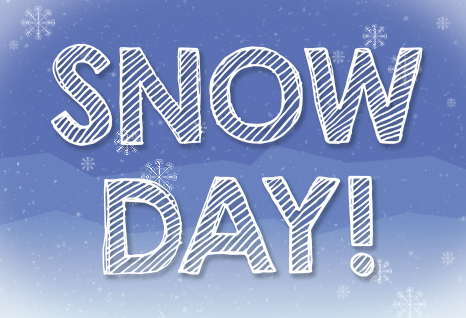 Due to the inclement weather and poor road conditions, school for all Wooden Shoes will be cancelled for tomorrow, Tuesday, February 16th. Stay safe, enjoy the snow and Go Wooden Shoes!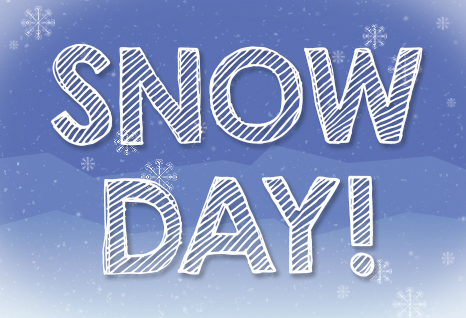 Covid Numbers for 2/12/21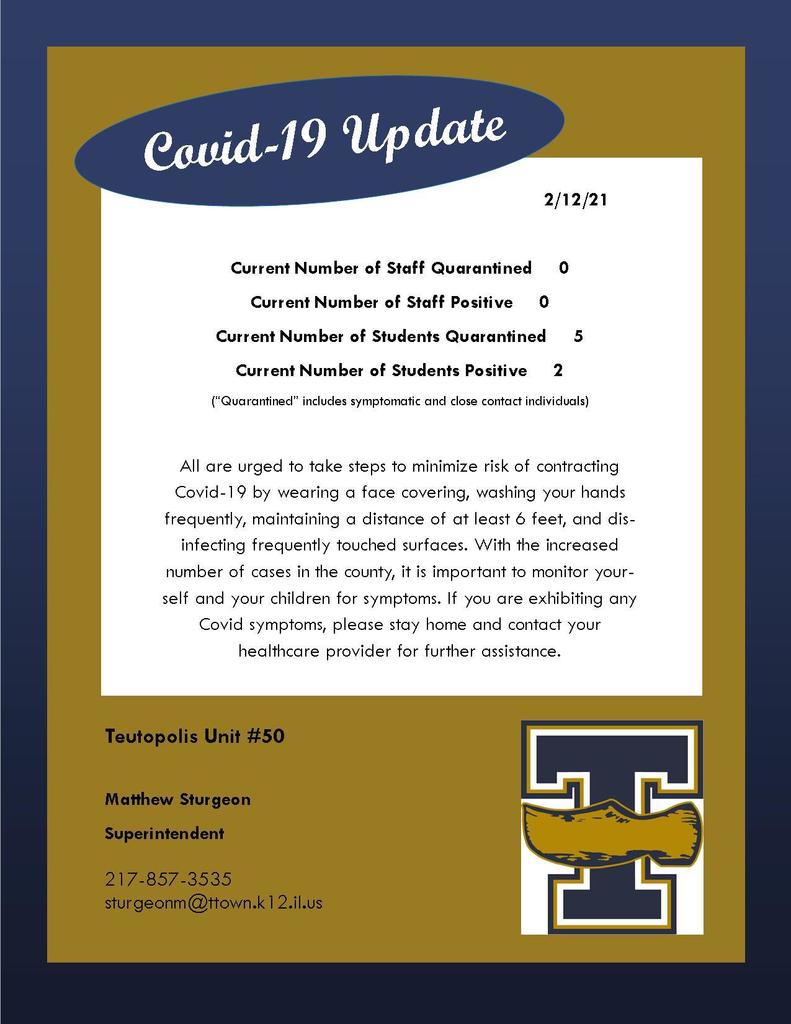 Updated Covid Numbers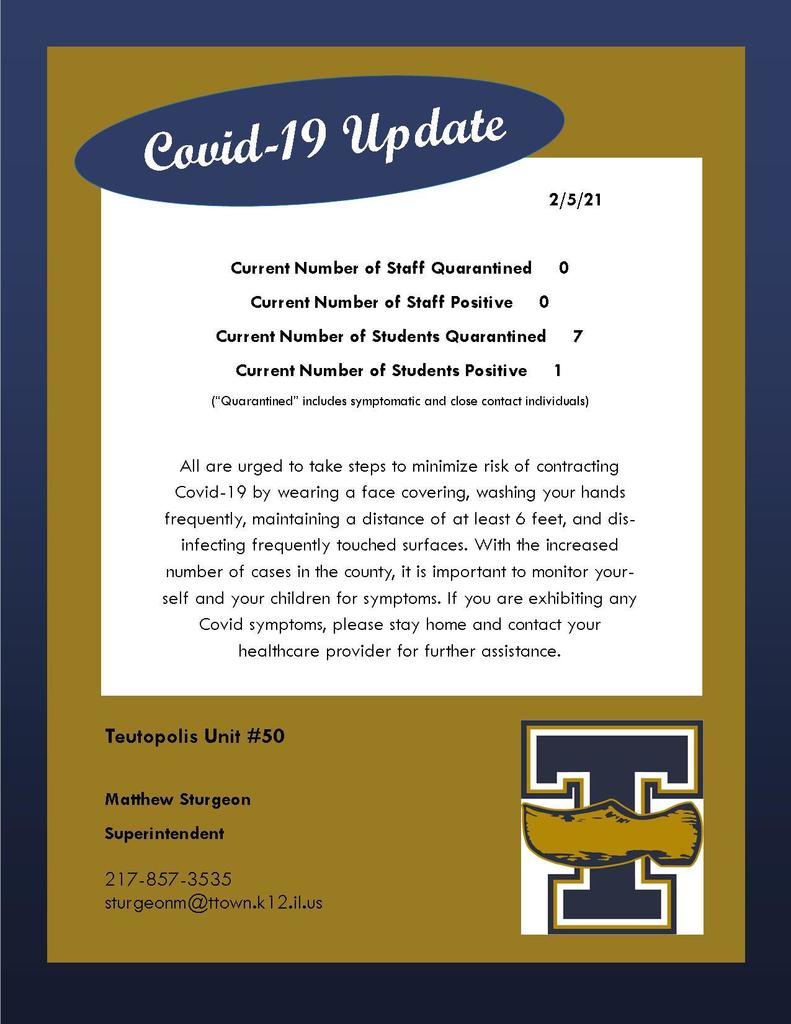 We have updated our Activities page with the winter sports schedules for THS and TJHS. The "Live" links will direct you to schedules for each winter sport. On the schedule, there will be links to where you can view games live. We will update the schedules as we get information from other schools for away games. We hope this helps consolidate all of the information. Check it out here:
https://www.teutopolisschools.org/o/activities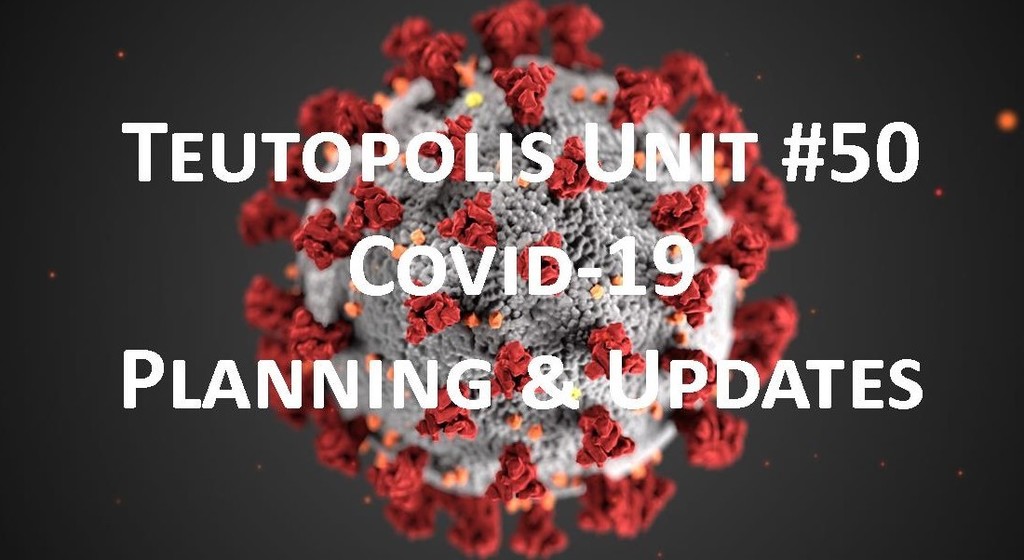 Updated Covid Numbers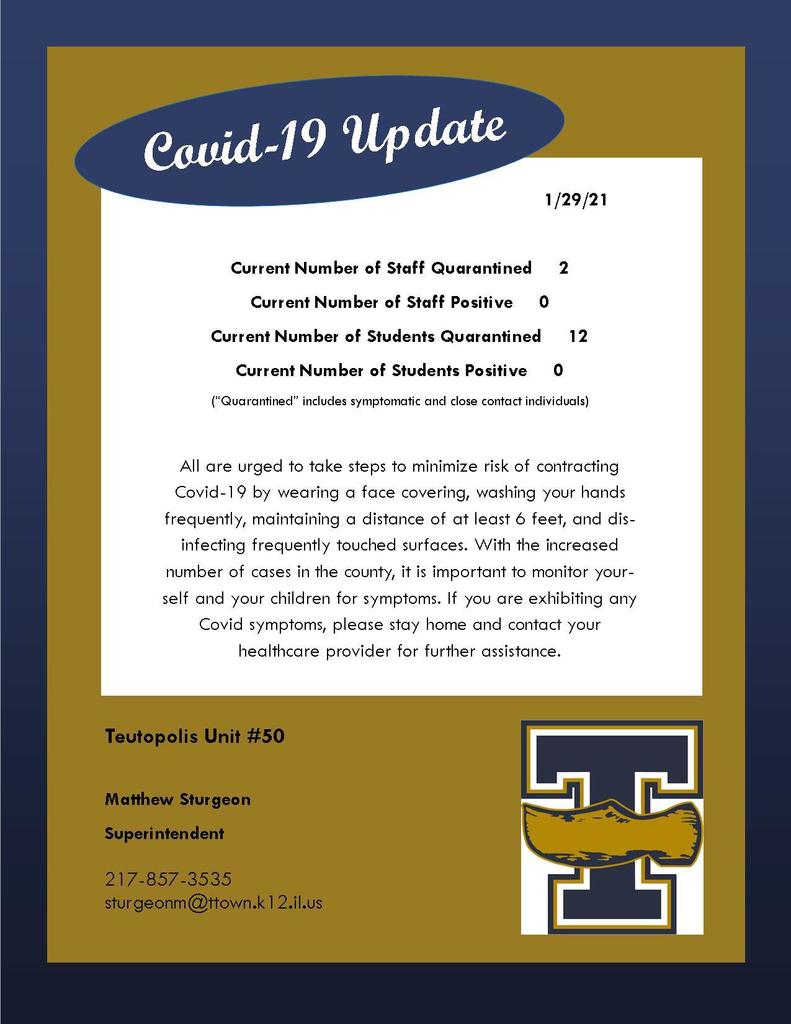 Updated Covid Numbers

Updated Covid Numbers

Teutopolis FFA received a $5000 grant from Siemer Milling Co for the program "Growing Towers." The grant was written by Elizabeth Weidner. The ag program will be able to purchase Hydroponic Growing Towers. Thank you Siemer Milling Company for supporting FFA and our Ag Program.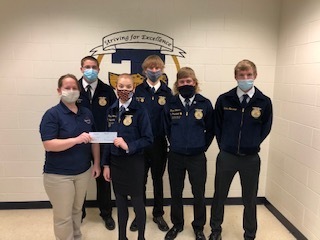 Preschool Round Up will be held at the Teutopolis Grade School. Please call Barb Weber at 217-857-3232 to set up an appointment if you have a child between the ages of 2-5 years old for a free developmental screening.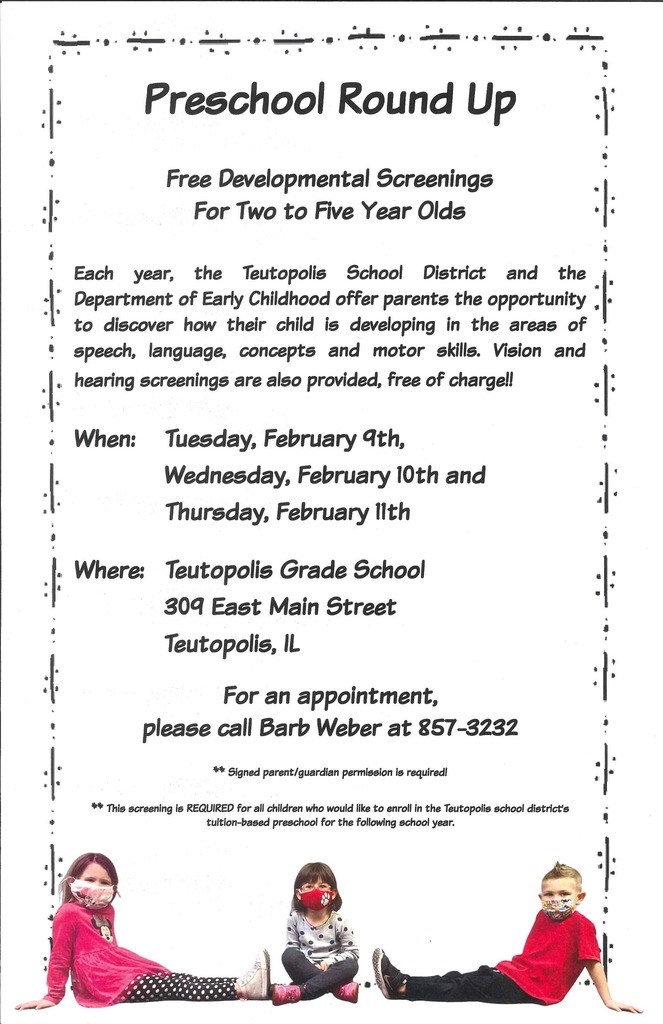 Updated Covid Numbers It looks like the break is exactly what we needed! Now let's work hard to avoid the post-holiday increase! Wear your Mask, Watch your Distance, Wash your Hands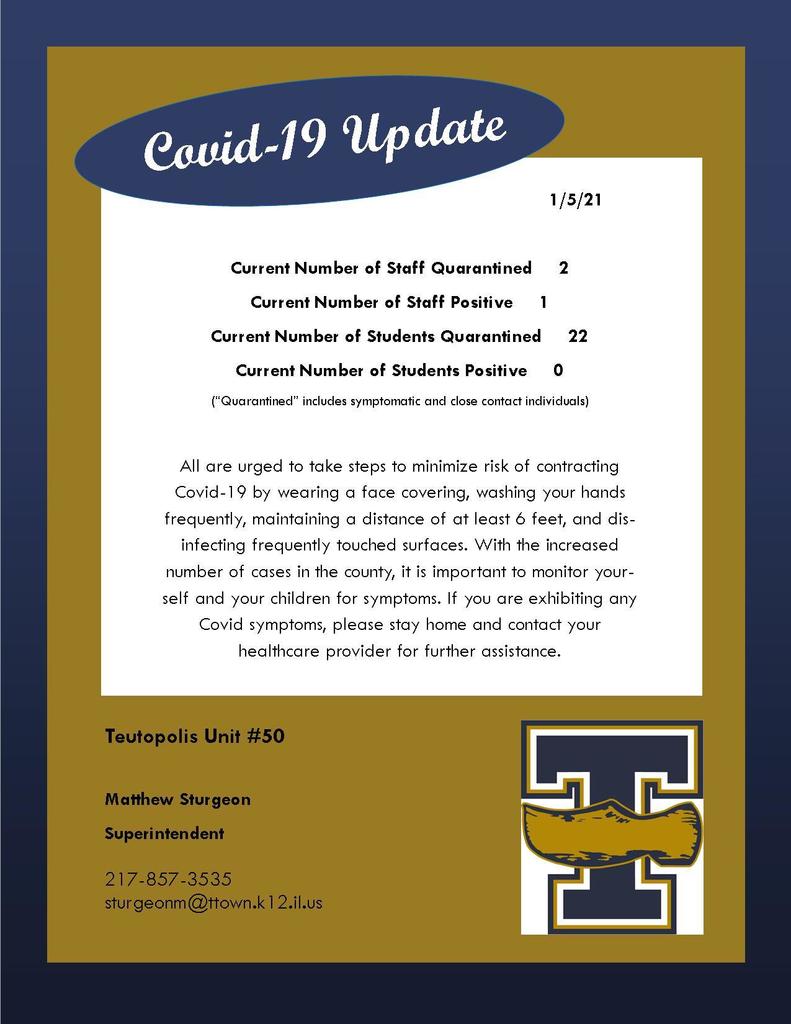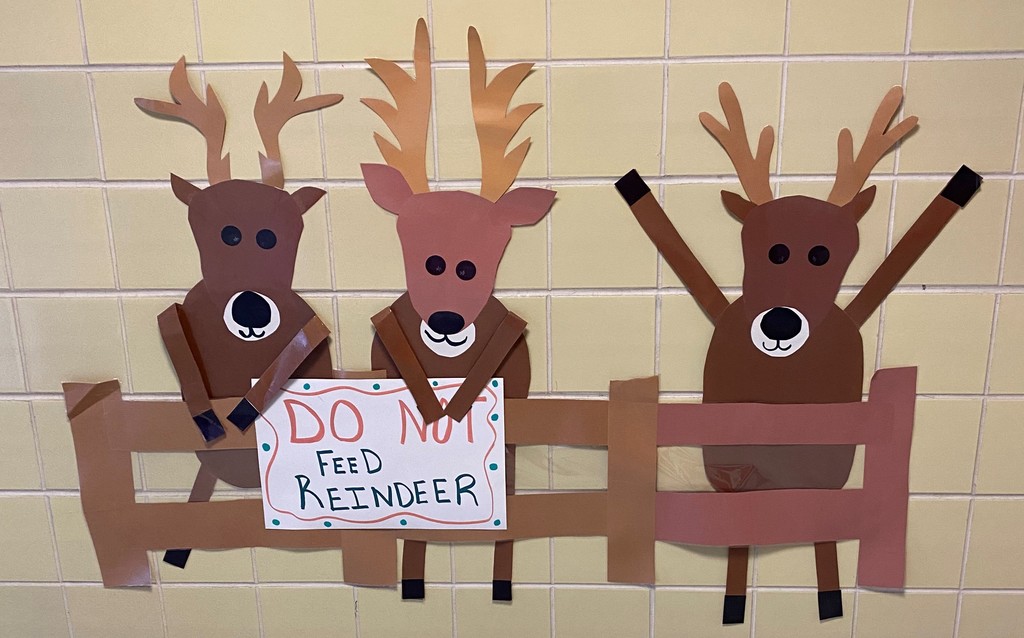 Updated Covid Numbers District positivity and quarantines continue to decline. Thank you to our students, parents, staff and community for doing your part in keeping us well and in-person.