TeacherEase is back up and running. If you were unable to fill out the COVID-19 Screener this morning, please do so. Thank you and we apologize for the inconvenience.
Good morning Wooden Shoes! It appears TeacherEase is having some troubles at the moment. We are in contact with them and will let you know when this is resolved. This will affect your COVID-19 Screener and remote checkins.

9-1-20. Girls Tennis at Flora has been cancelled.

Congratulations to the Lady Wooden Shoes on winning the St. Anthony Tennis Invite!

THS sports results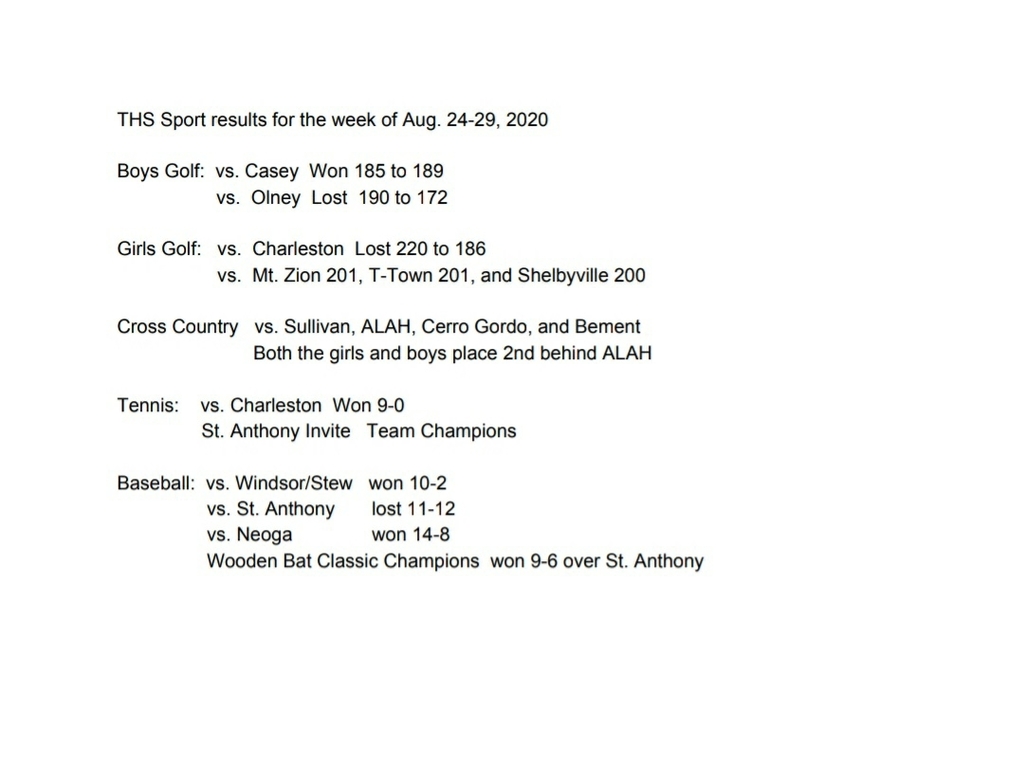 Wooden Shoe Classic final. Shoes over St. Anthony 9-6 for the championship. In the 3rd place game, North Clay over Dieterich 3-2 in 8 innings at Paul Smith Field. Great day of baseball. A huge "Thank You" to St. Anthony High School for helping us host the classic.

The Teutopolis Shoes win the 2020 Wooden Bat Classic! Teutopolis over St. Anthony 9-6. Great job Shoes!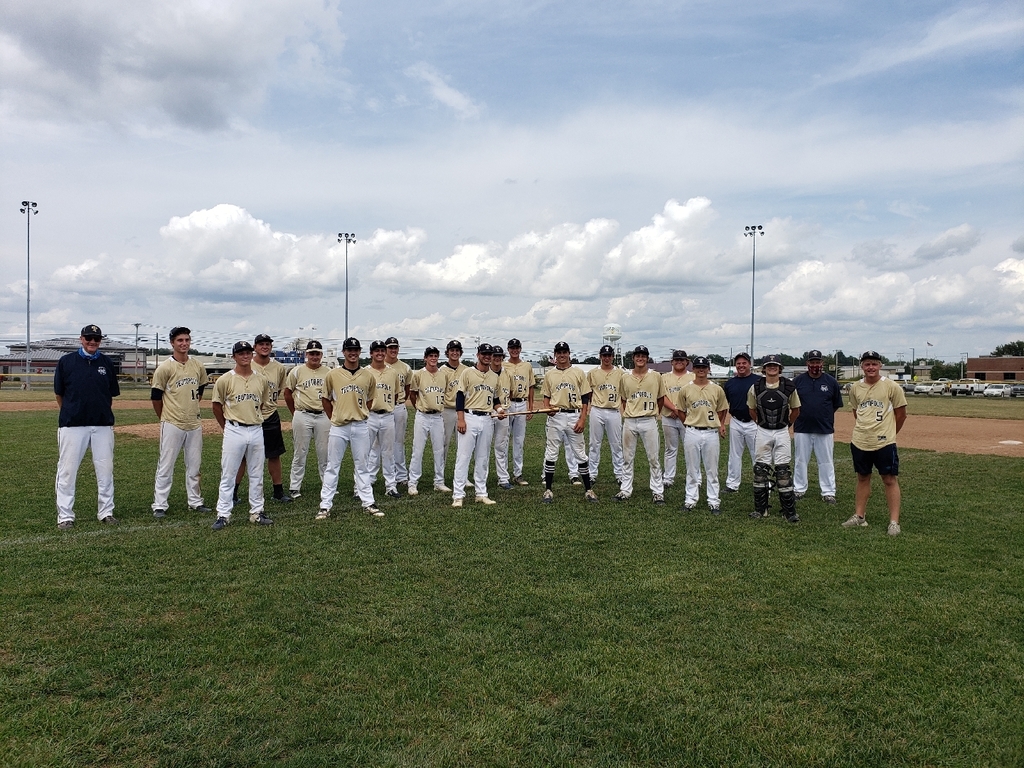 Wooden Bat Classic. Shoes vs. St. Anthony for the championship at Teutopolis. Hear this game on 102.3. Dieterich vs. North Clay at Paul Smith field. Hear this game on 97.9.

Wooden Shoes win 2-1 over North Clay. Shoes score both of their runs in the bottom of the 7th. Shoes are in the championship game at T-Town approx game time noon. We will play the winner of St. A and Dieterich.

Wooden Bat Classic. Shoes vs. North Clay at 9:00 am. Go Shoes!

District Covid Numbers (Updated 8/28/20)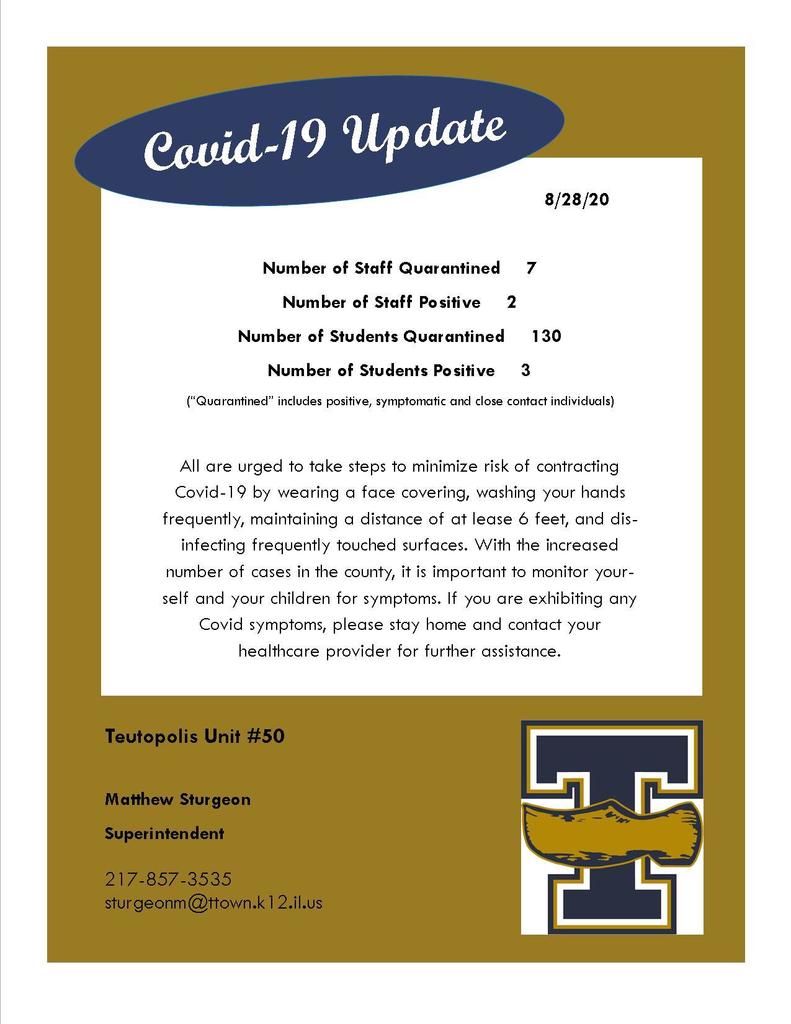 Wooden Shoe Families and Community, The District just released a new Update through TeacherEase and our homepage - teutopolisschools.org. Updates include: 1) 2:30 Dismissal Monday -Friday beginning next week 2) Responding to Covid Cases - Circumstances & Thresholds

District Covid Numbers (Updated 8/25/20)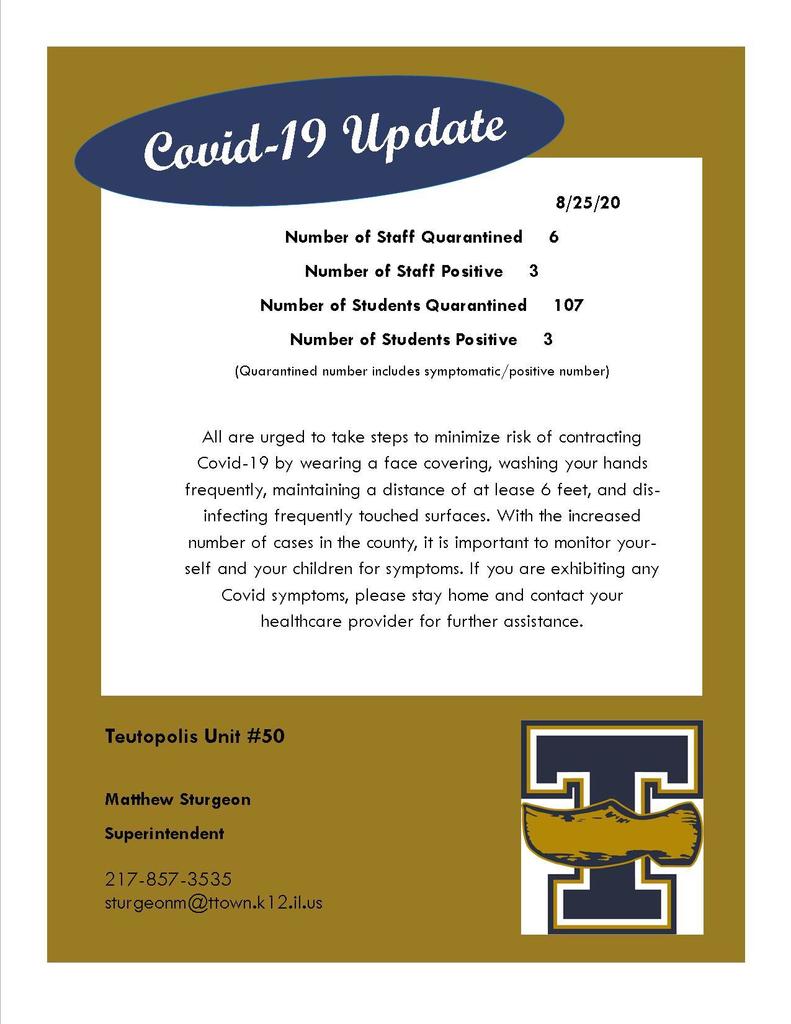 Wooden Shoes Win! Tennis over Charleston 9-0 & Baseball over Windsor/Stew-Stras 10-2. Go Shoes!!

8-13-20 UPDATE to Remote Learning Plan: Parents, check your TeacherEase emails for important updates on the Student Symptom Screener and IDPH Exclusion Chart now being used at the request of the Effingham County Health Department.

Wooden Shoe families, please check your TeacherEase email for an UPDATED Return to School Plan! Today's communication has several important updates: 1) 2:30 Early Dismissal on Mondays & Tuesdays 2) Symptom Screening Update 3) Student Confidentiality & Digital Content Update 4) Responding to Confirmed Case or Symptomatic Student/Staff We understand that some of these updates may complicate matters for our families. In working with our staff, and with the increase in Covid positive cases and self-isolations in the county, we believe that these updates continue to prioritize student and staff safety, social-emotional health, academic achievement, and the needs of our families and community. Stay tuned for additional developments and call Mr. Sturgeon at the Unit Office with questions!

THS Boys & Girls Golf: There will be a parent/athlete informational meeting for Boys & Girls Golf. It will be on Wednesday, August 5, in the High School Media Center at 6:00 pm.

Learning Option Form Last Call! As was communicated through TeacherEase email on July 22, today is the final day to complete the "Learning Option Form". Remember this is the Google Form to indicate whether your students are returning In-Person or Remotely this fall. Thank you to the families of more than 800 students that have completed this process! Go Wooden Shoes!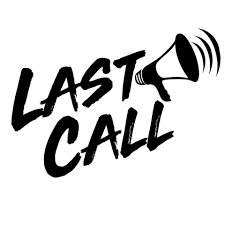 Congratulations to our 2019-20 THS Girl's Basketball award winners!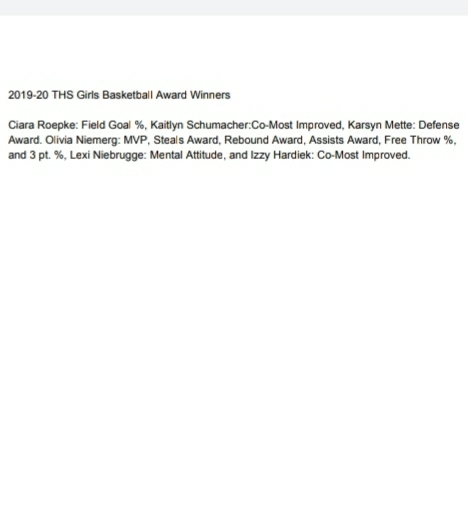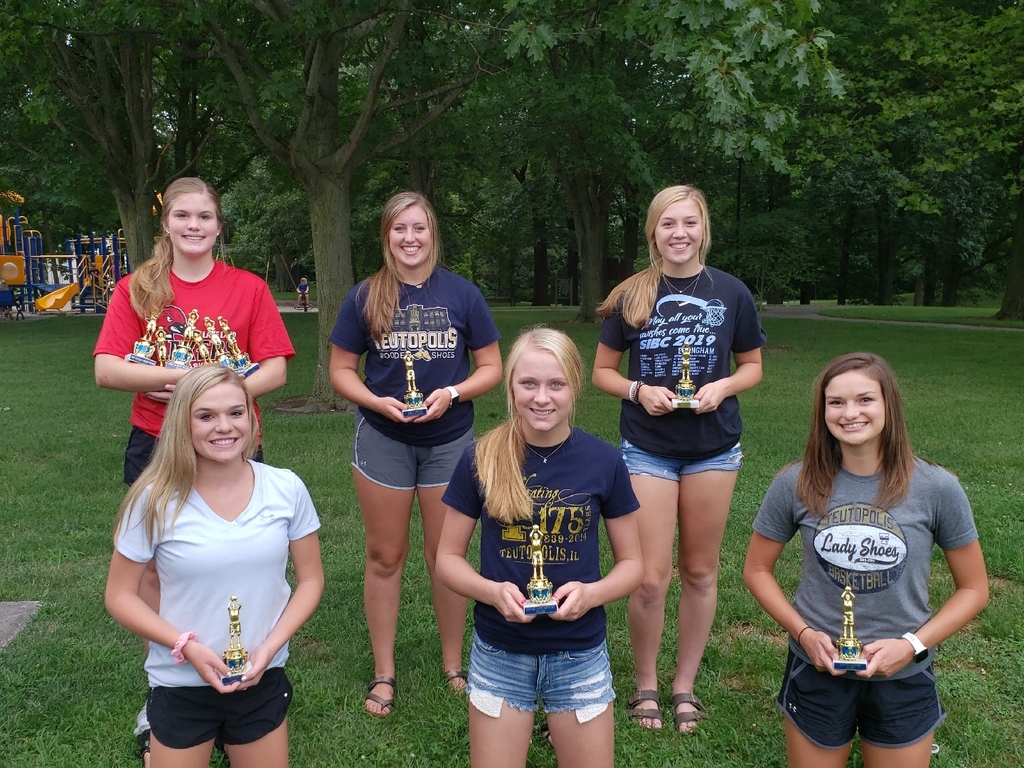 Congratulations to our 2020 Prom Queen Diana Mossman and King Kendall Tabbert.