Wishing our favorite athletes the best today in their Olympics.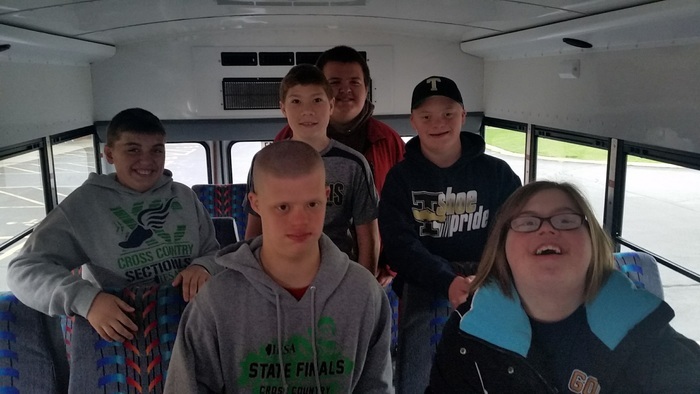 A lot of good vibes from Mrs. Scott's class and the other 4th graders today for the Special Olympics!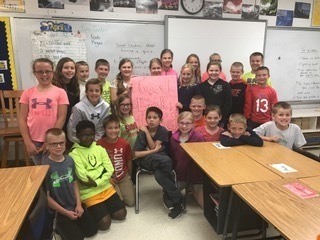 The last day to purchase a high school yearbook is April 12! If you are interested in purchasing one for your child, please contact Mrs. Esker at
eskerc@ttown.k12.il.us
or at the high school office at 217-857-3139!

Q. Will the state of Illinois hold on to this money like they did with the lottery? A. These funds are not subject to the budget process in the state of Illinois. The sales tax receipts are processed by the Department of Revenue which keeps 2% of the funds before they are returned to the Regional Office of Education for disbursement to the appropriate school districts. Teutopolis Unit #50 has been getting monthly revenue from the Shelby County Sales Tax for nearly two years and has seen no evidence that money is being kept by the state of Illinois.

Here is a map of the counties in Illinois that have passed the County School Facilities Tax as of November 2016.
https://goo.gl/yvF1Ar

How much revenue will be generated from the County School Facilities Tax? It is estimated that about $5.3 million would be generated annually for public school districts in Effingham County. The money follows the students. ESTIMATES: Altamont #10 $ 790,000 Beecher City #20 $ 237,000 Dieterich #30 $ 483,000 Effingham #40 $2,761,000 Teutopolis #50 $1,062,000 North Clay, Jasper County, St. Elmo, and Stew-Stras - $10,000 Total Estimated Revenue = $5,345,000. To raise the same $1,062,000 in Teutopolis Unit #50 with property taxes, our district's property tax rate would go from $3.70452 to $4.62452 per $100 of assessed value. This means that a house with a fair market value of $240,000 (EAV of $80,000) would see the school district's portion of the tax bill rise from $2,963.62 to $3,699.62. This is an increase of $736. To generate $736 with the sales tax, a person would have to spend $73,600 on taxable items. Current Rate = 3.70452 New Rate = 4.62452 Increase = .92

Increase sales tax 1% across the county Cost example - $50 spent on taxable items would cost an extra $.50 Shopping List Milk - $2.99 (No CSFT applied) Tylenol - $5.89 (No CSFT applied) Paper Towels - $6.99 ($.069 to CSFT) Printer Ink - $24.99 ($.249 to CSFT) Total CSFT collected ($.32 CSFT) Restaurant Bill $37.48 - ($.37 to CSFT)

Frequently Asked Questions on the County School Facilities Tax: Q. What items are not subject to this tax? A. If it's not currently taxed, it will not be taxed. Items presently in the municipal and county sales tax base are included EXCEPT the following items: Groceries/unprepared food Cars, Trucks, and Boats Farm equipment and parts Farm inputs Mobile Homes ATV's, Motorcycles, and RV's Pharmaceutical drugs (includes OTC)

What restrictions are there on the use of the County School Facilities Sales Tax revenue? Ineligible Uses: Salaries Buses Operating costs Computers and textbooks Movable equipment/furniture Direct Instructional Costs

Frequently Asked Questions on the County School Facilities Tax Q. How does Unit #50 plan to use the additional revenue? A. Teutopolis High School is in need of significant renovation and/or new construction. The scope of the work is to be determined after community engagement.