Teutopolis High School students Olivia Copple and Anabelle Habing were recognized by College Board National Recognition Programs for academic achievements in school and on assessments. They are two of 72,000 students across the country who earned academic honors from College Board's National Recognition Programs! They received an award from the National Rural and Small Town Award (NRSTA). We're proud to celebrate our students and their hard work in high school. Doing the work is the hard part. Being recognized for it should be easy. Congratulations, Olivia and Anabelle!!
We are wishing Mrs. Rachel Roewe good luck as she finishes student teaching at the high school. Mrs. Roewe started in the spring helping Mrs. Deters in the math department and finished her stay on September 22nd.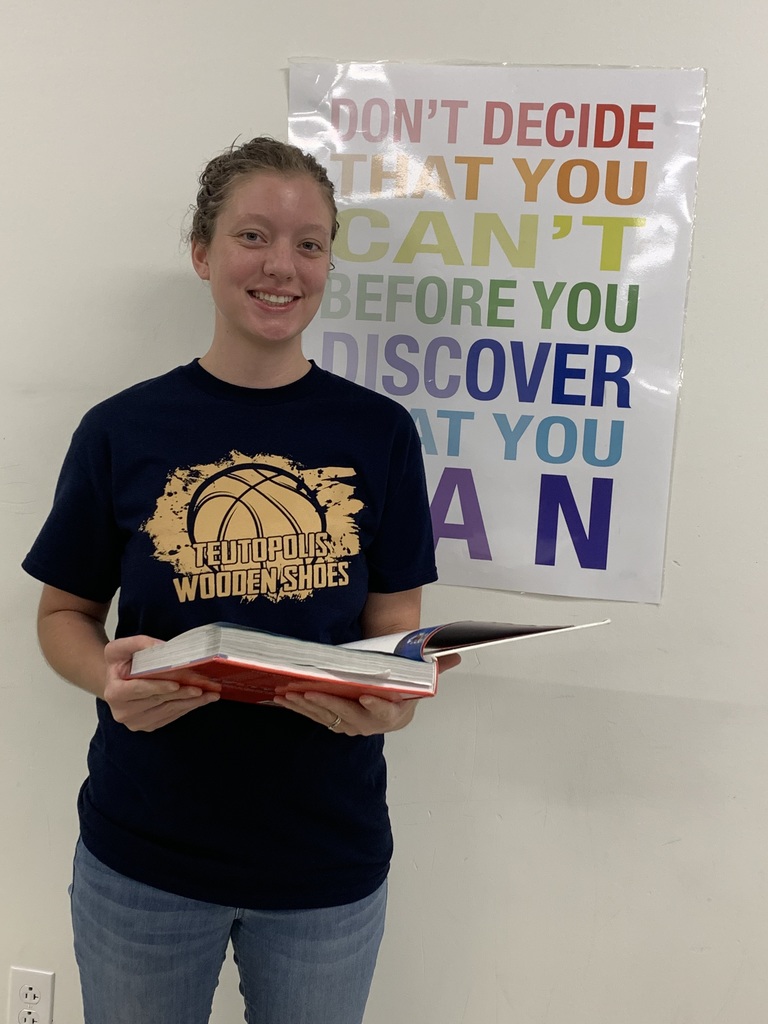 Teutopolis High School students attended Construction Trades Day at Coles County Aiport today. They were able to participate and learn about many hands-on skills and various trades.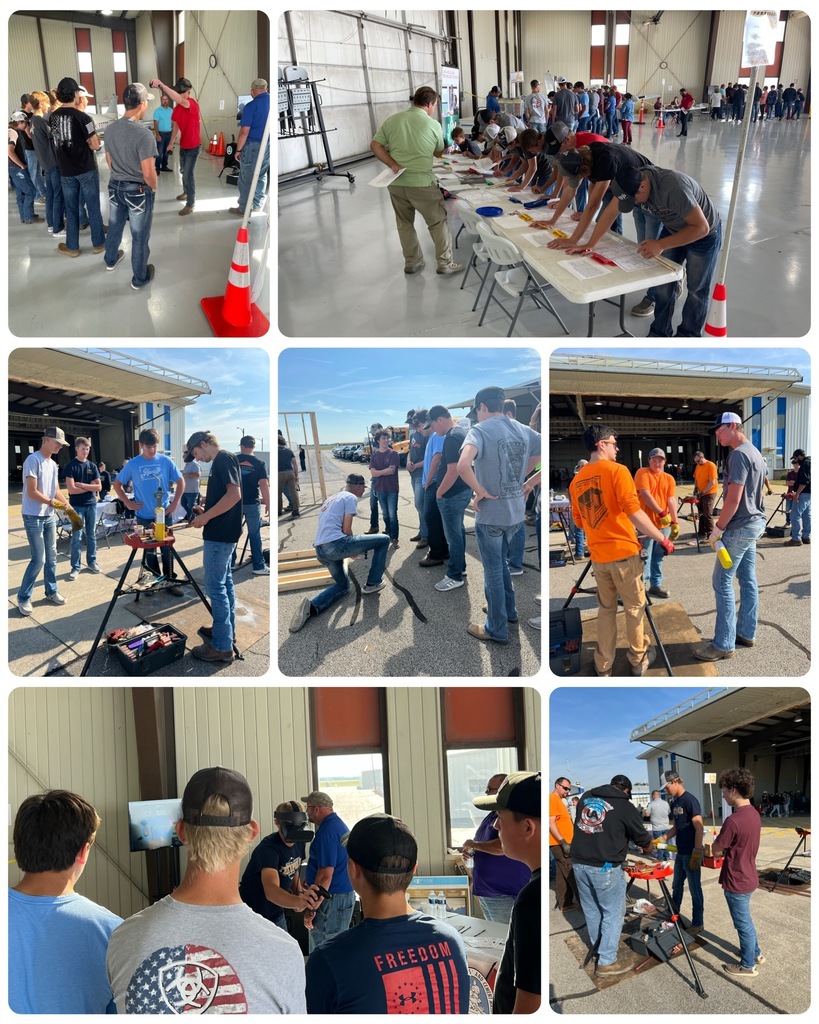 Teutopolis HS Student Council Apparel Fundraiser Purchase your items online using 3 easy steps: 1. Scan the QR code or go online to
https://teutopolishsstudentcouncil202324.itemorder.com/shop/home/
2. Choose your items and add them to your cart 3. Securely checkout with your credit card. Deadline to order: Sunday, October 8th at 11:59pm
Meet the new THS Counselors Ms. Bierman and Mrs. Hoene! More about each one and the THS counseling program on each flyer.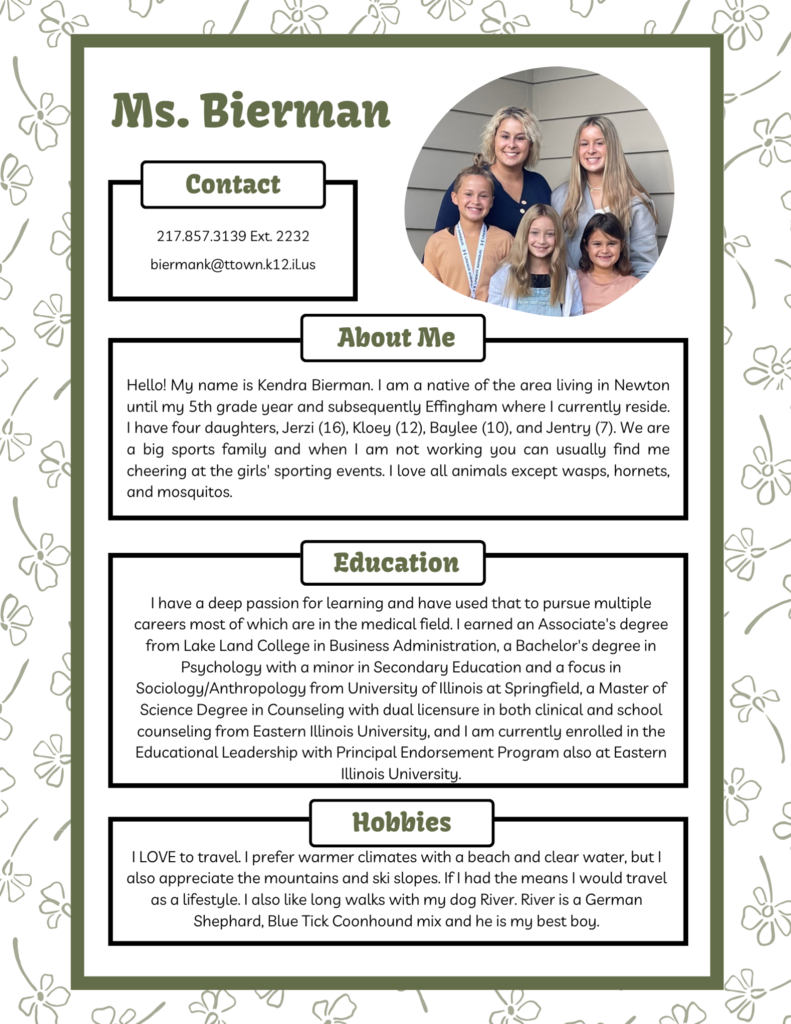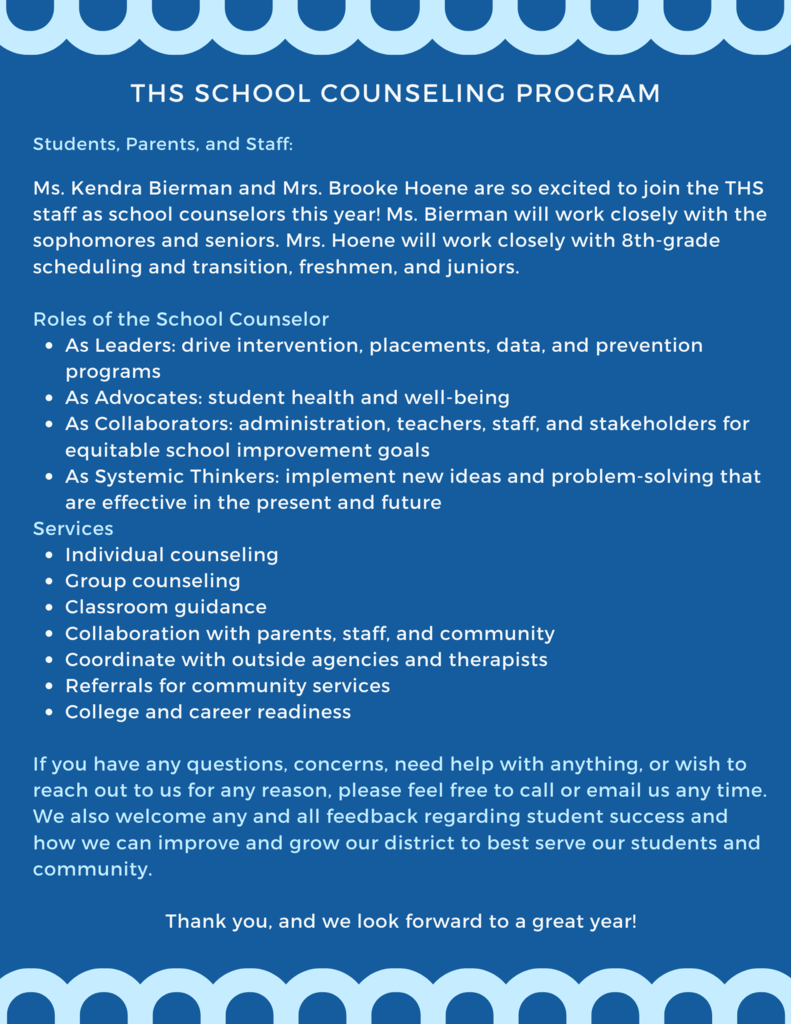 There will be a blood drive for the public, sponsored by the THS student council, at the Teutopolis Banquet Hall on Tuesday, August 29, from 12:30 to 5:30 PM. Please visit RedCrossBood.org and enter TeutopolisCommunity to schedule an appointment. Your donation will help save lives and contribute to scholarships for THS seniors this year.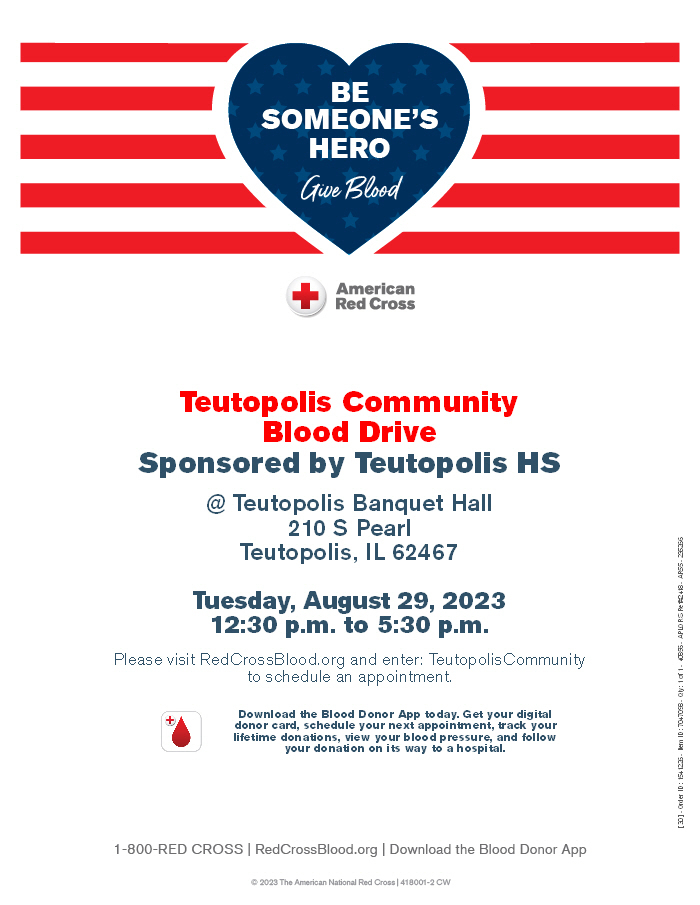 THS Volleyball received the AVCA's Team Academic Award! In addition, we had NINE all-state academic award winners, the most of any school in Illinois, regardless of size! Congratulations, team! You can view the AVCA Press release here:
https://rb.gy/n8l3a
Teutopolis High School 4th Quarter Honor Roll and High Honor Roll. Great job, students!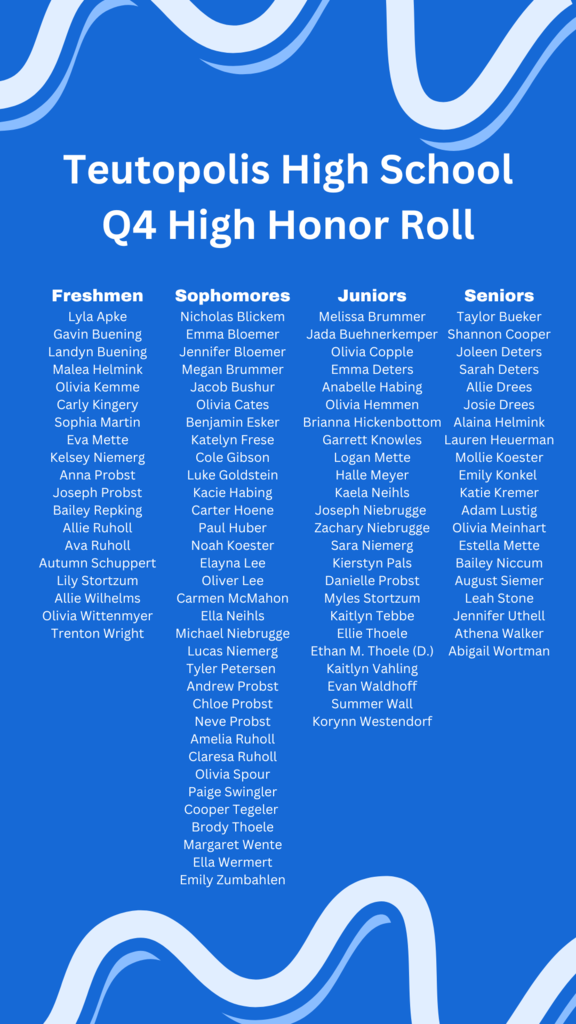 The Senior banners can be picked up at the Village Hall during their office hours. The banners are on a table right inside the foyer.
THS Varsity Club donated $100.00 to the Teutopolis American Legion Post 924, thanking the Legion for providing a Color Guard for all regular season home basketball games. Pictured are THS Varsity Club Officer Elise Passalacqua and American Legion Post 924 member Mike Funneman.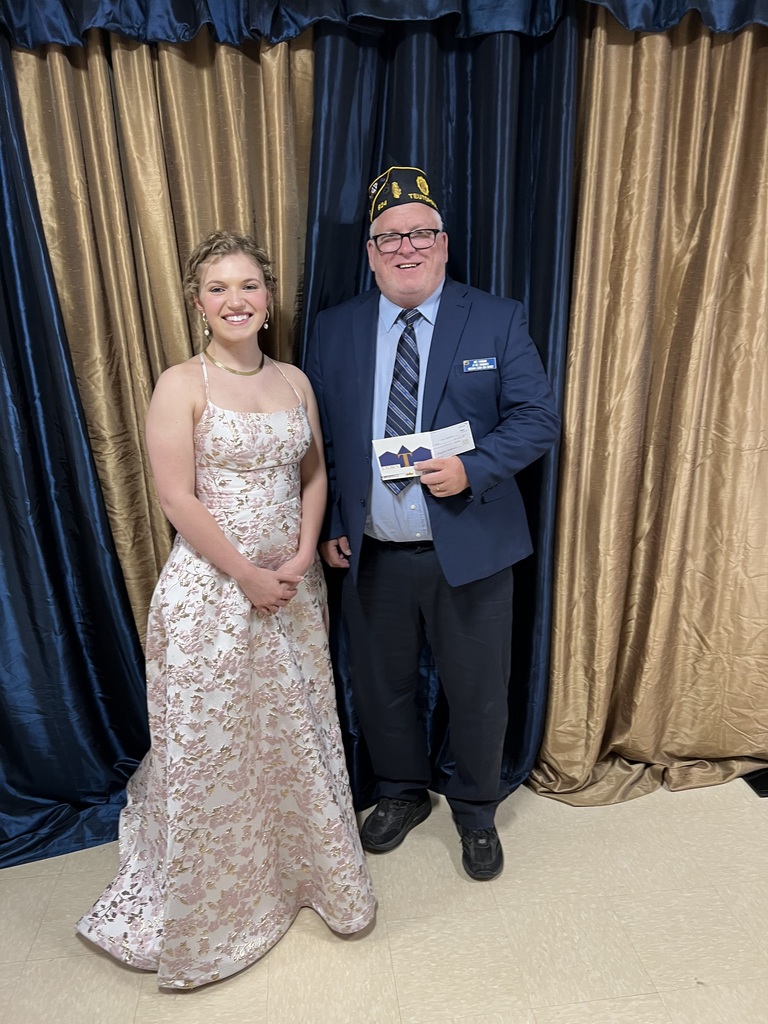 Last stop on the senior trip was Fogo de Chao. Food was amazing and bellies are full!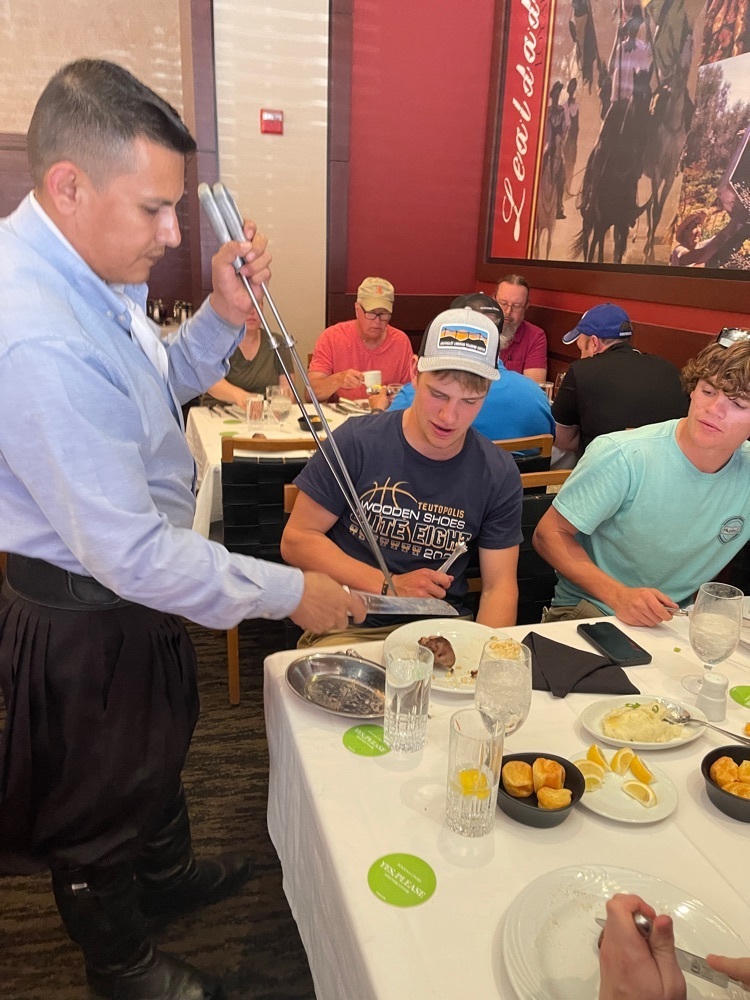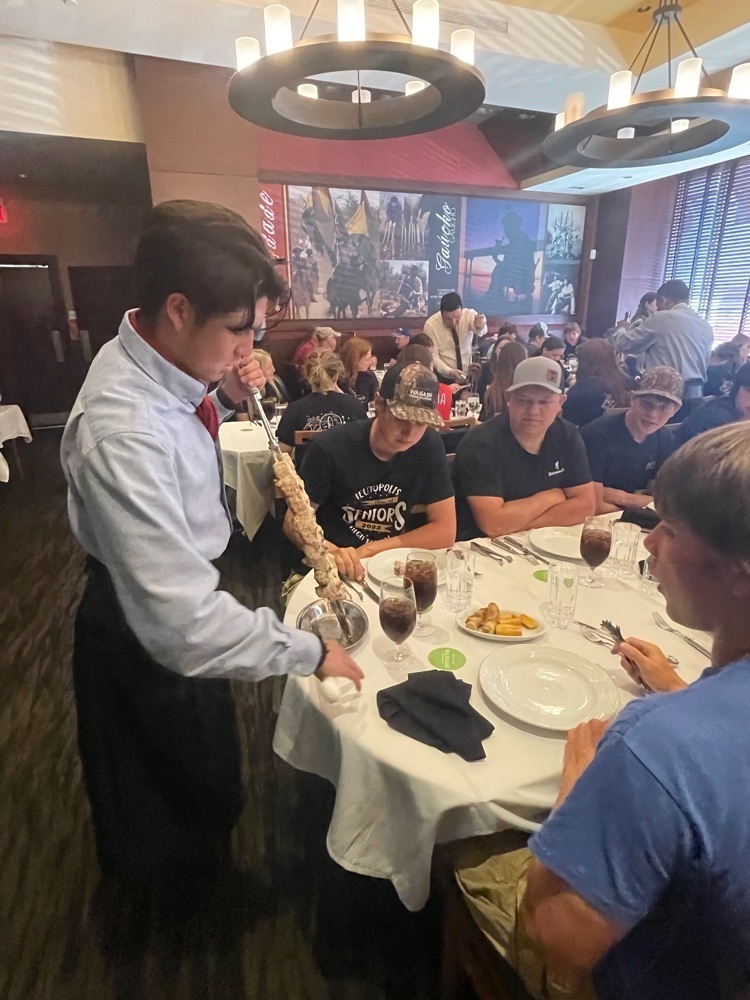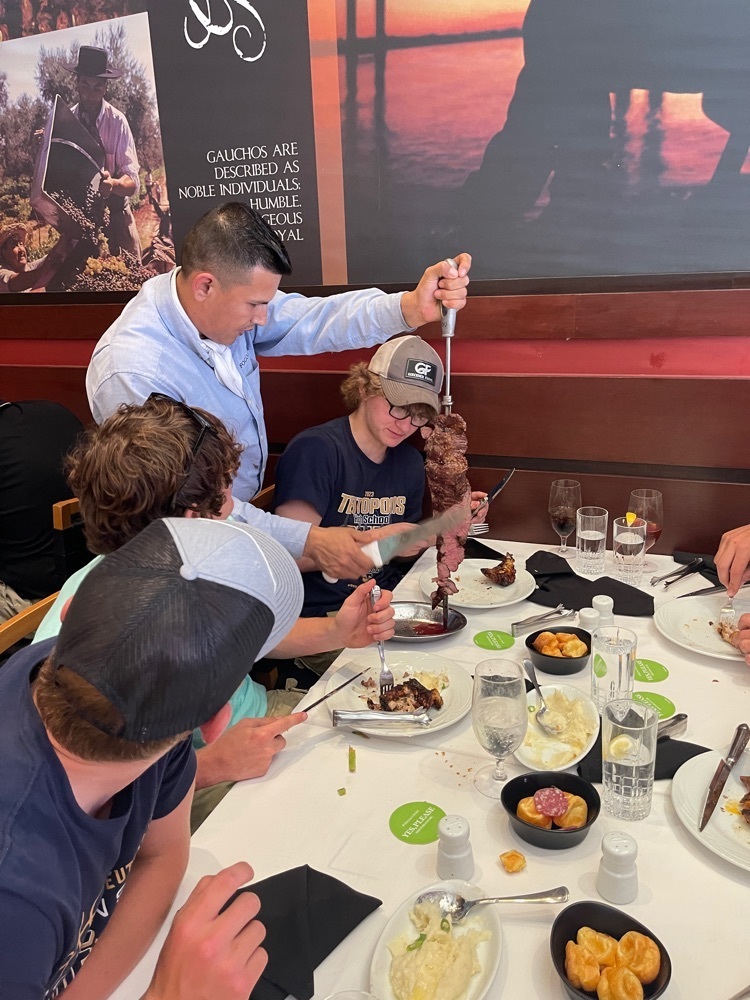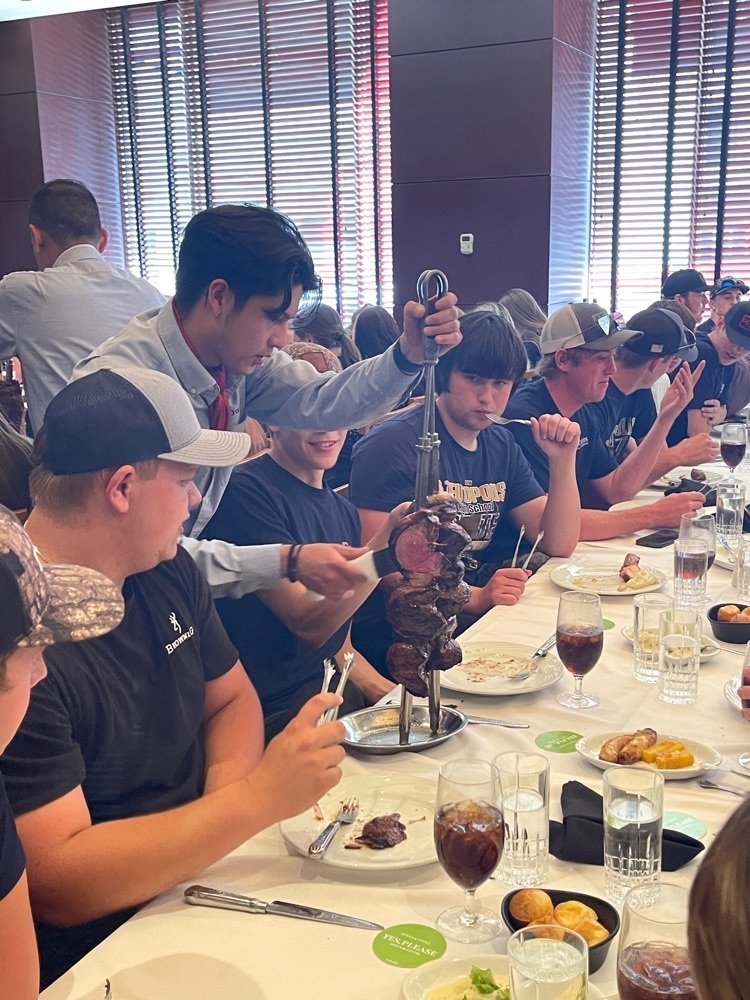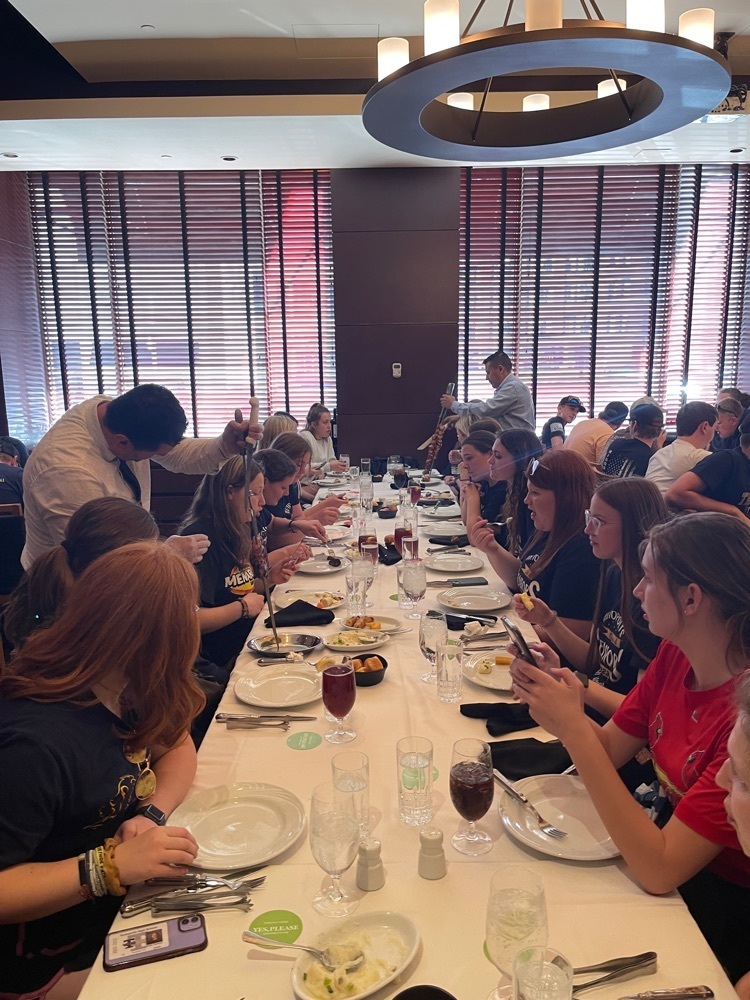 THS seniors enjoyed their time at Top Golf. ⛳️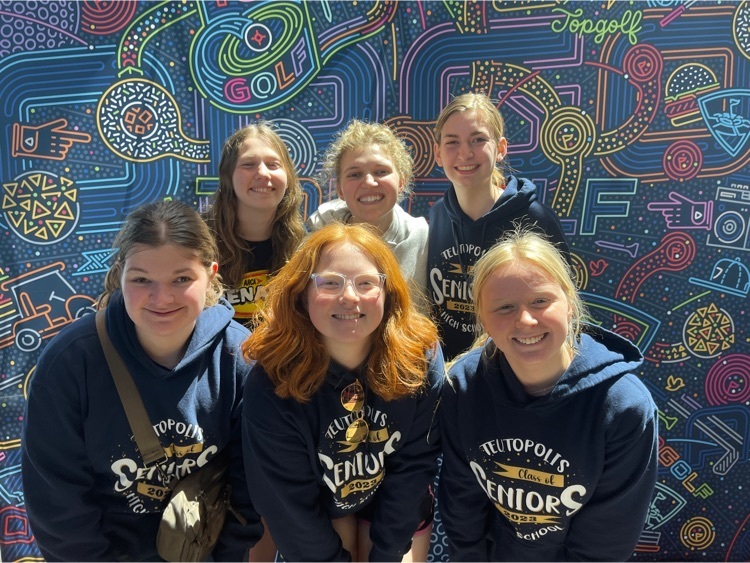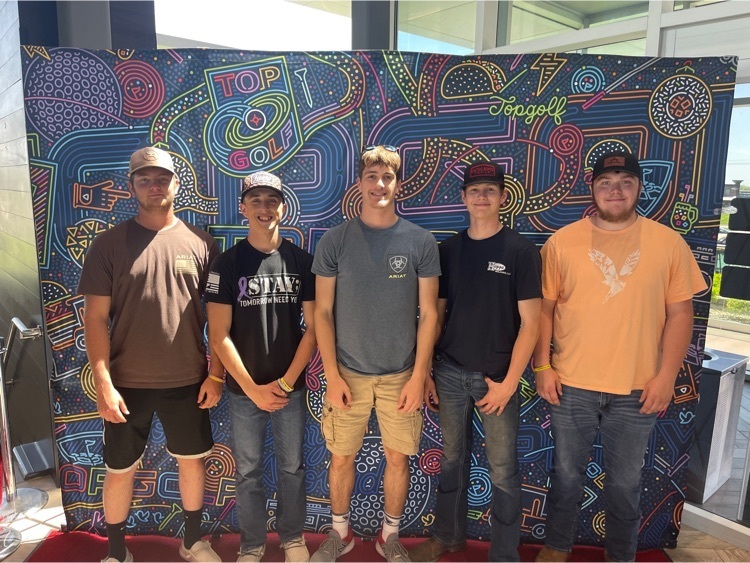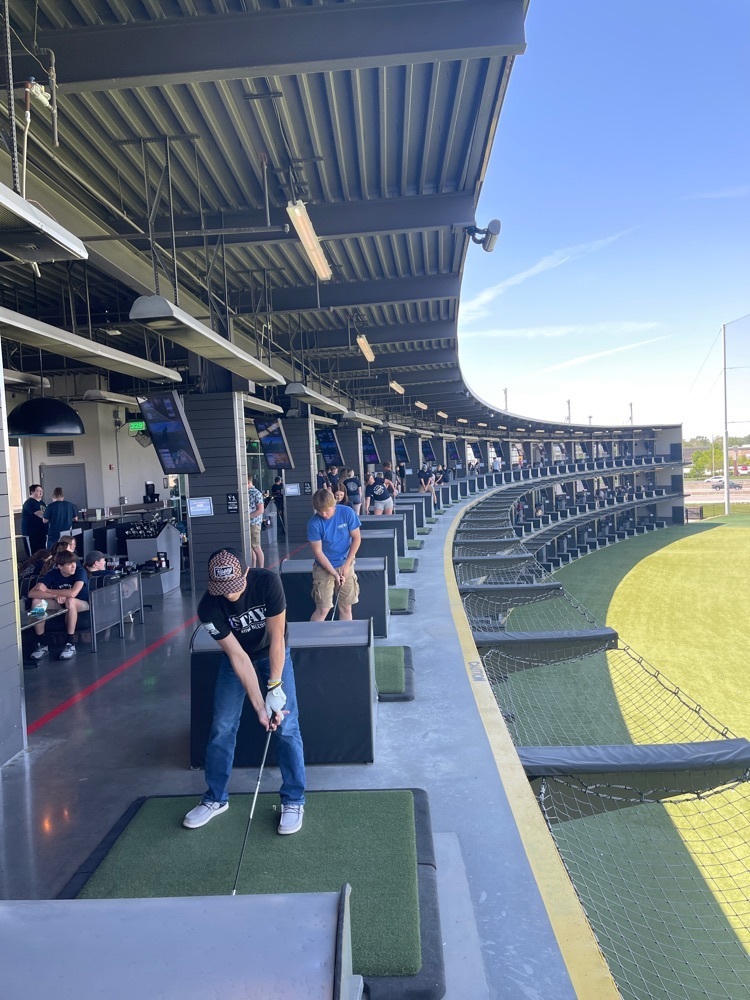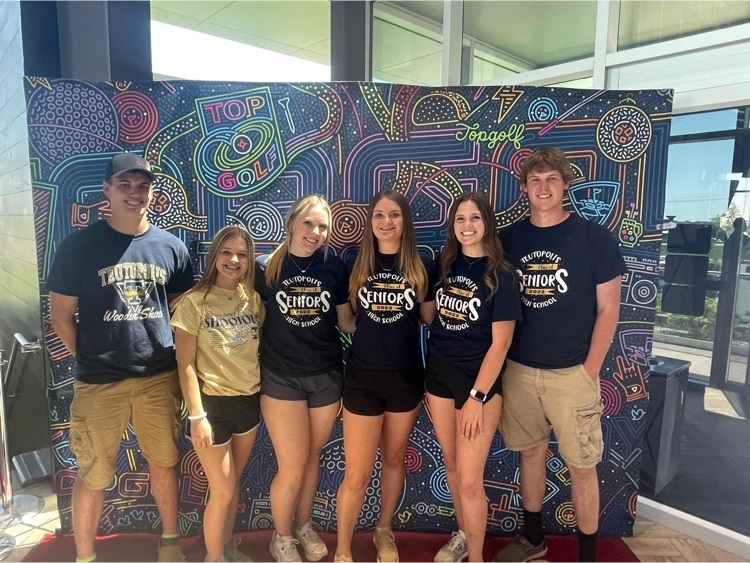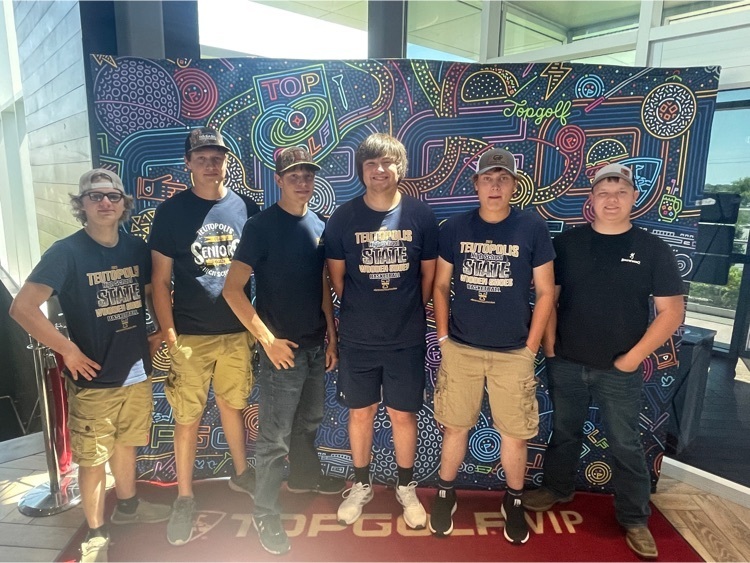 THS Seniors are enjoying the first stop of their trip!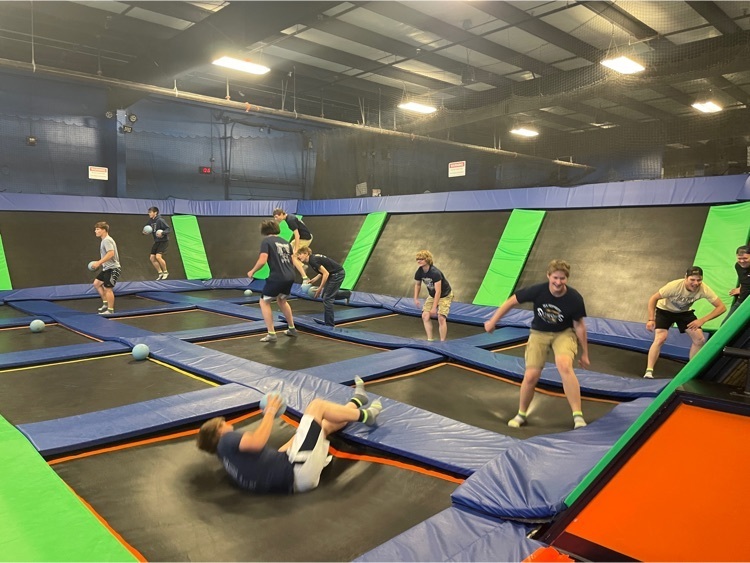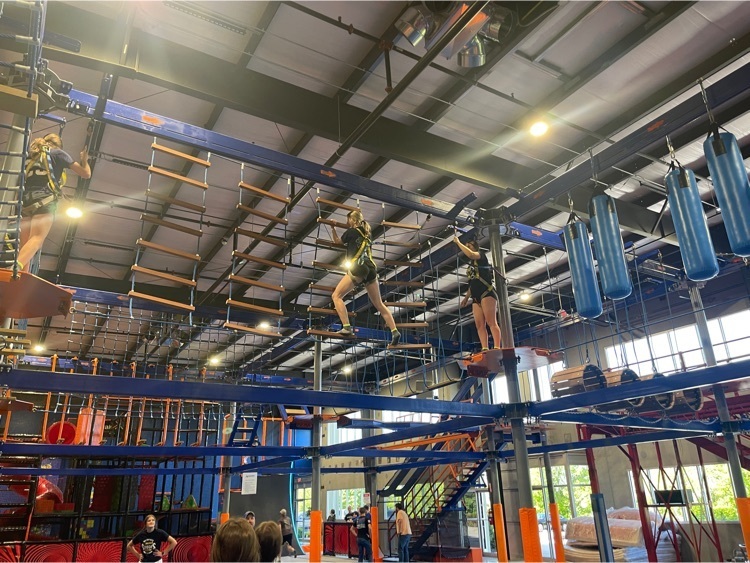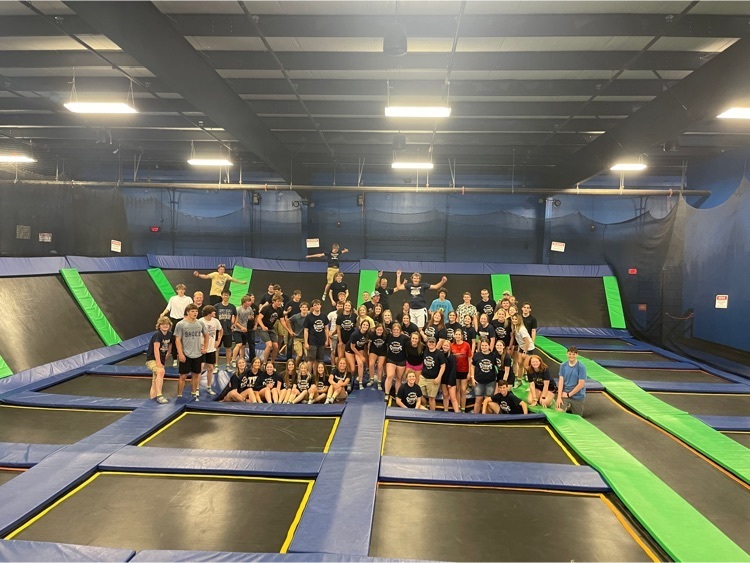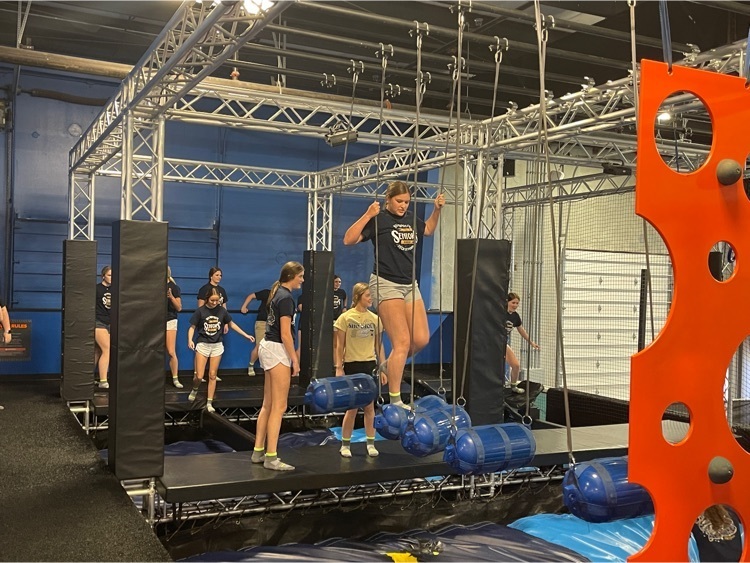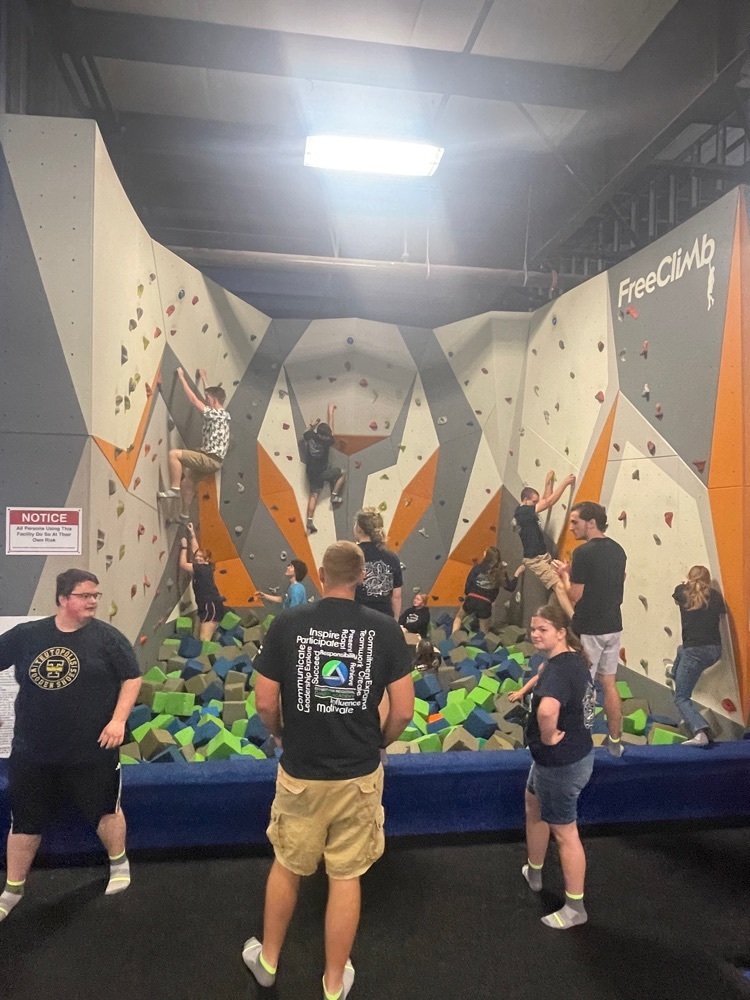 Students in computer hardware spent the semester learning and researching parts of a computer. Students had to build the computer within budget and to the customer specs.

Sydnee is competing in the Accounting competition at Lakeland today. Good luck!!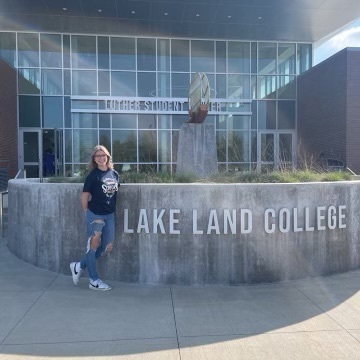 Thank you to Rhonda and Teutopolis State Bank for showing the Accounting II students around! Students also learned about the different departments at the bank and what they would need to acquire a loan.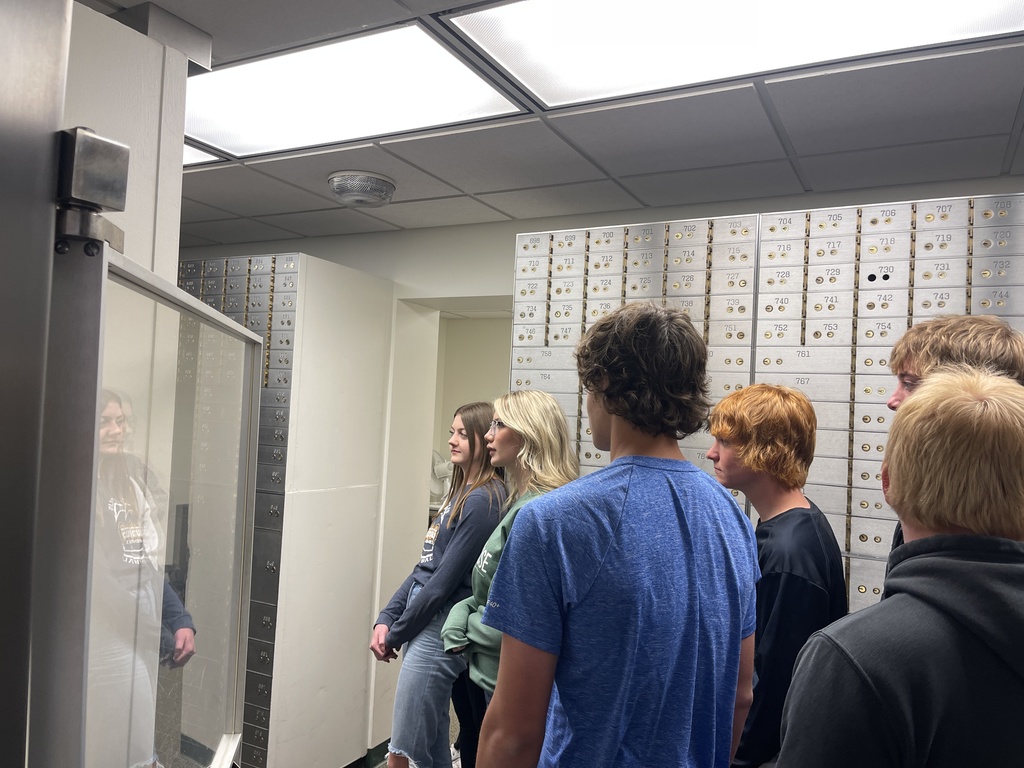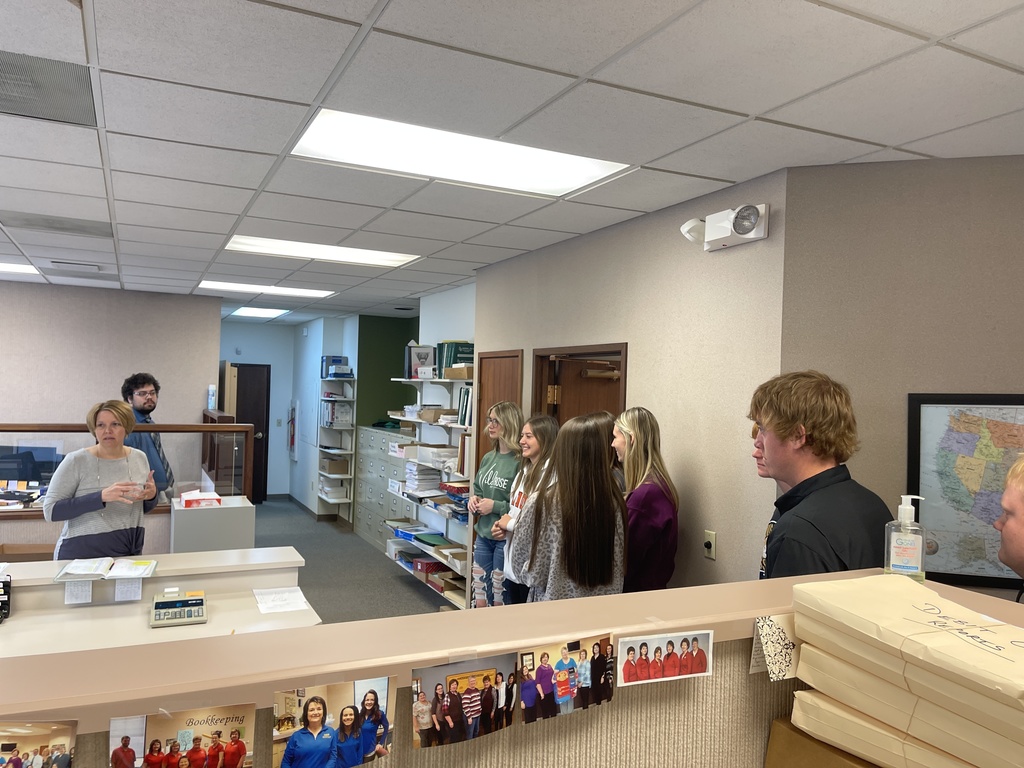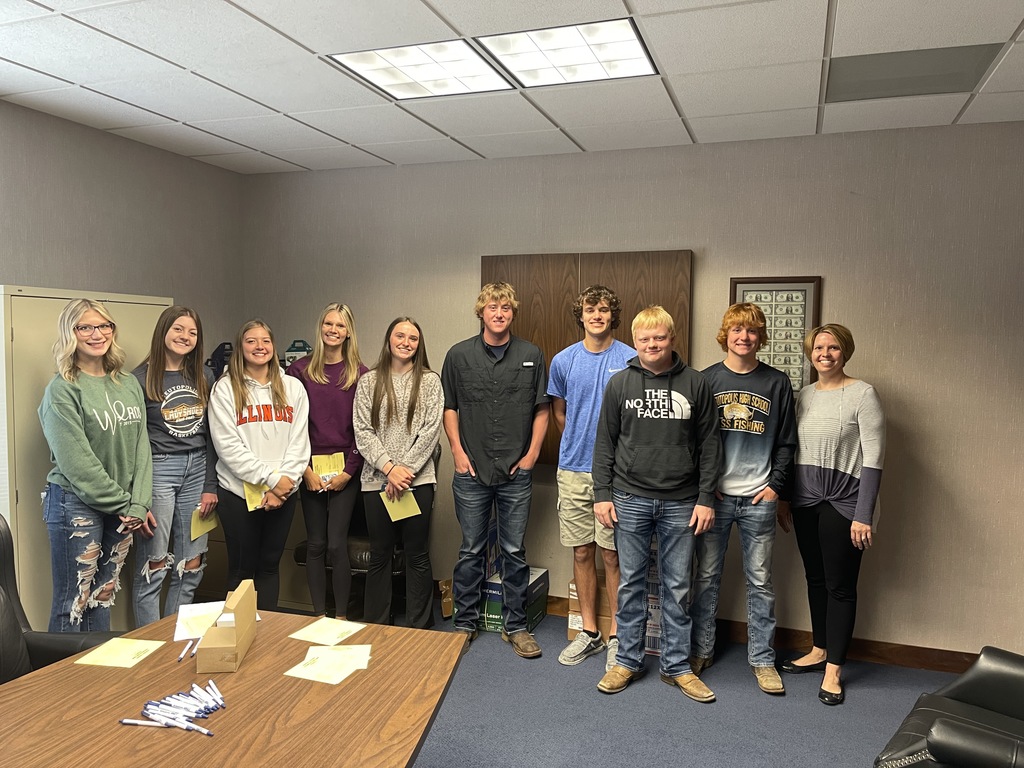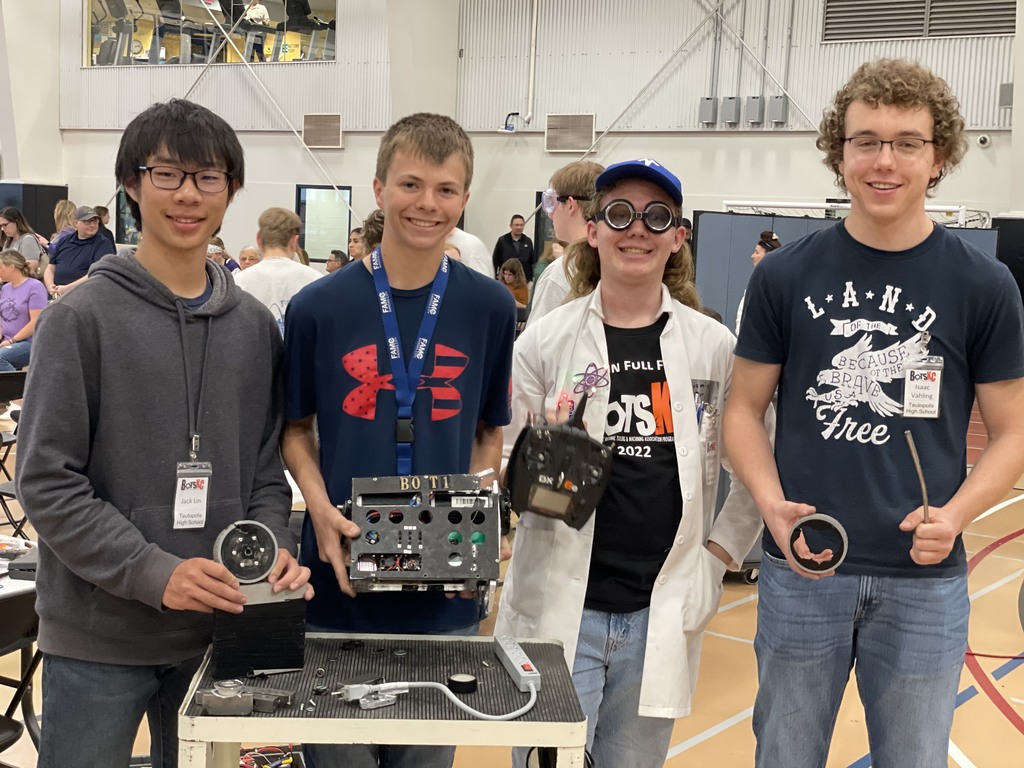 Teutopolis High School 3rd Quarter High Honor Roll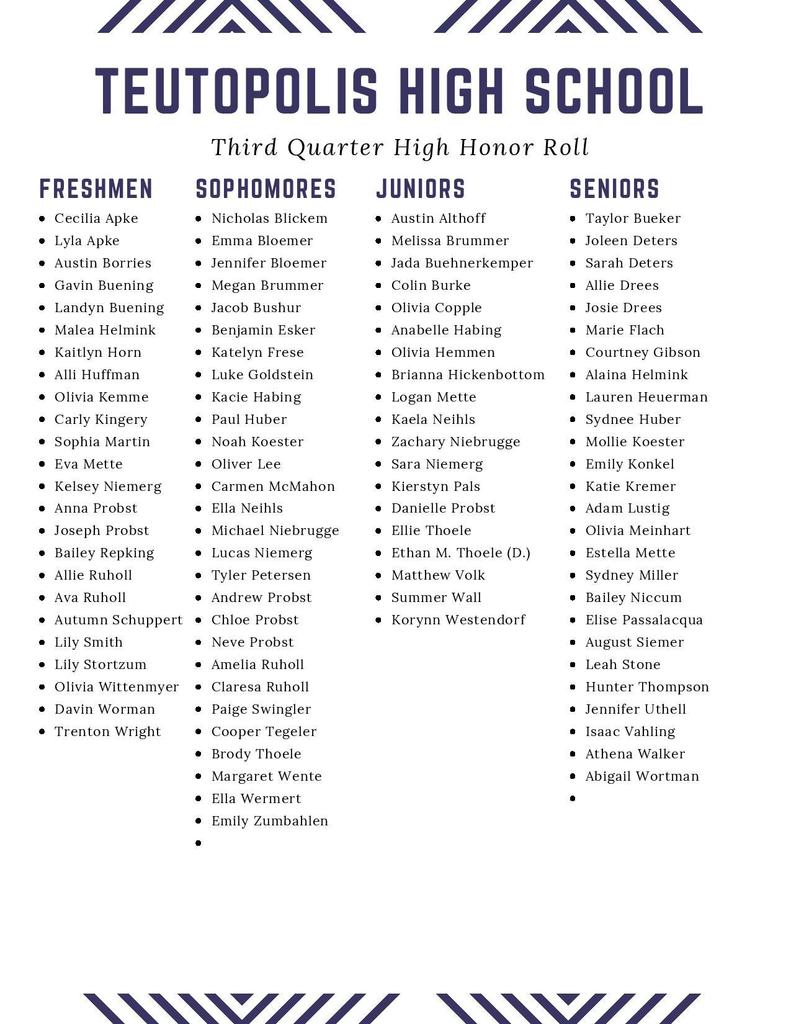 Teutopolis High School 3rd Quarter Honor Roll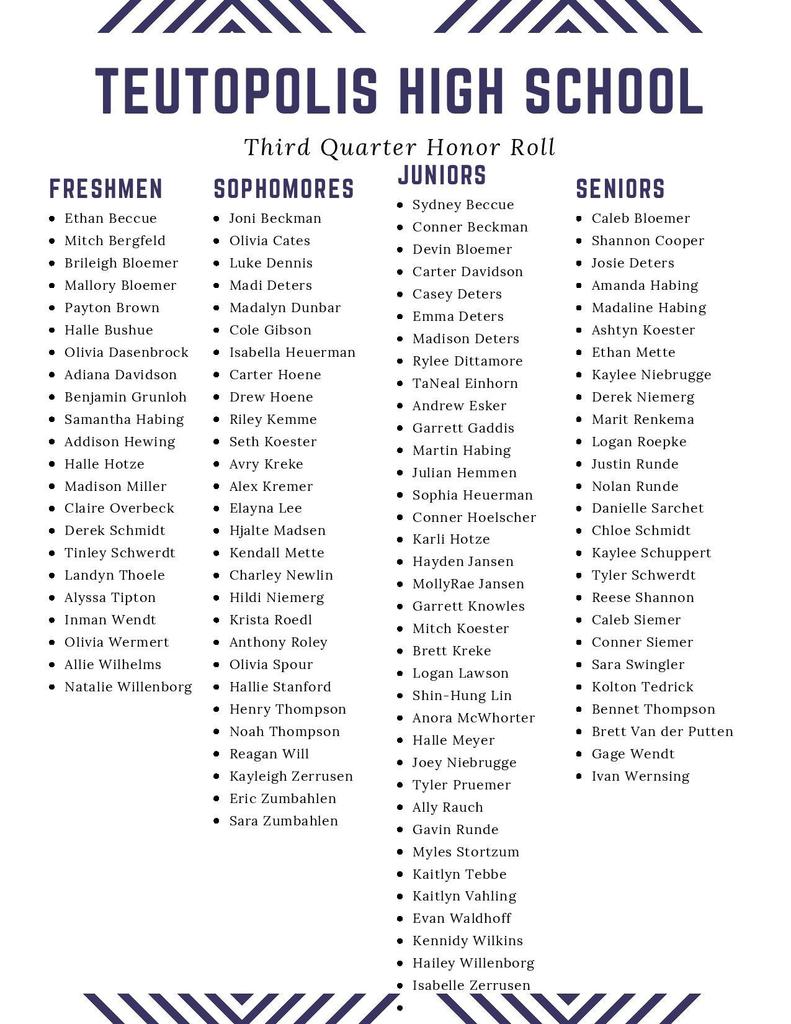 Wooden Shoe Nation, The Teutopolis High School Boys Basketball team starts their State Championship journey tomorrow, March 9 th . You are invited to participation in the following events that will start and conclude their journey. Thursday, March 9 th , at 11:00 AM, feel free to gather outside the gymnasium doors to show your support as the Shoes begin their trip to Champaign. Sunday, March 12, at 2:00 PM, the players, coaches, trainer, cheerleaders, managers, and statisticians will receive their welcome home trip along main street which will be immediately followed by a cake and punch celebration in the Teutopolis High School cafeteria/gymnasium area. Go Shoes!!!