During Friday News Frenzy Mrs. Chesnut's Social Studies students read articles from The Effingham Daily News to learn about their community and world. Later, they expressed their thoughts, questioned, and investigated the topics further.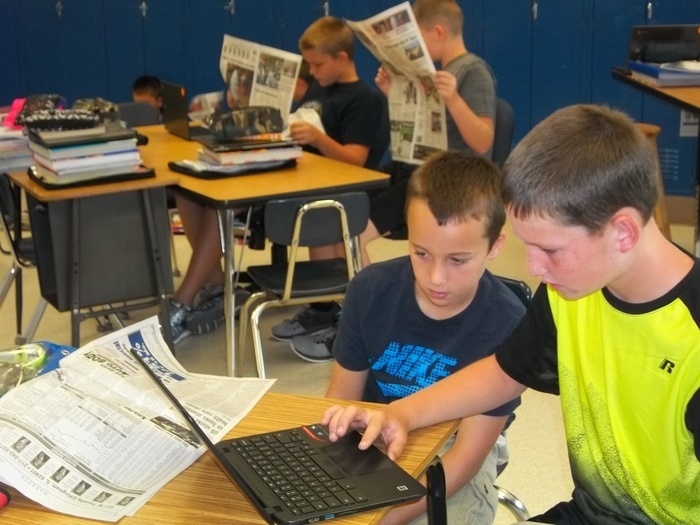 Mrs. Ziegler's preschool students learned all about the color blue this week. They sang songs, colored pictures and ended the week by wearing blue and eating cookies with blue frosting!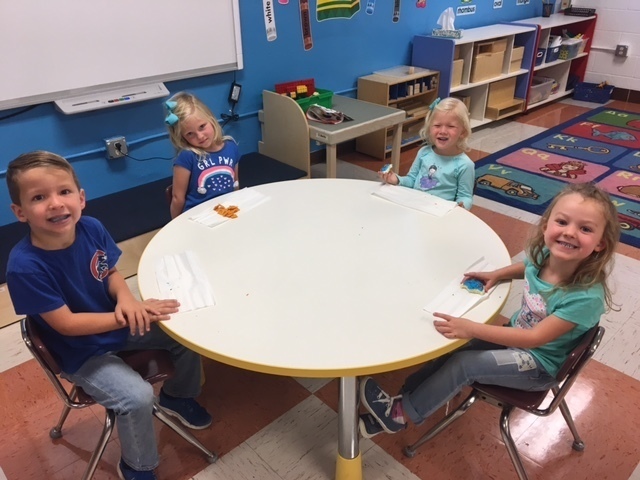 Teutopolis Grade School students gathered their change to raise over $1,700 for Hurricane Harvey relief. Our young Shoes are showing their compassionate, generous spirits!

Mrs. Breer's kindergarten class had five Painted Lady butterflies come out on Wednesday!!!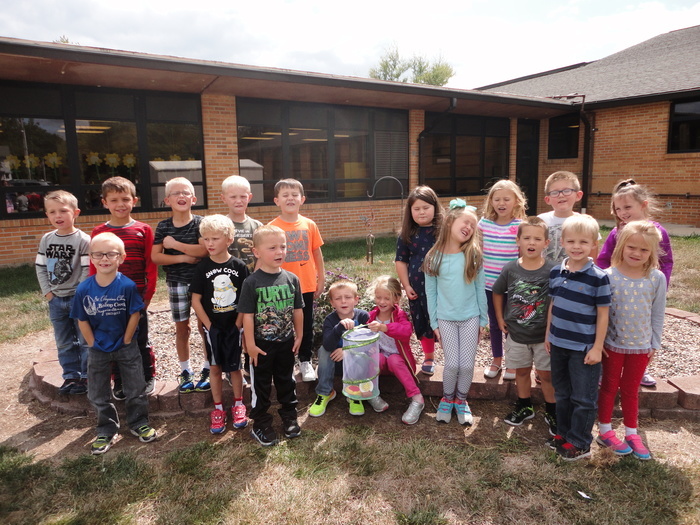 Working, learning and fun in Mrs. Kreke's class!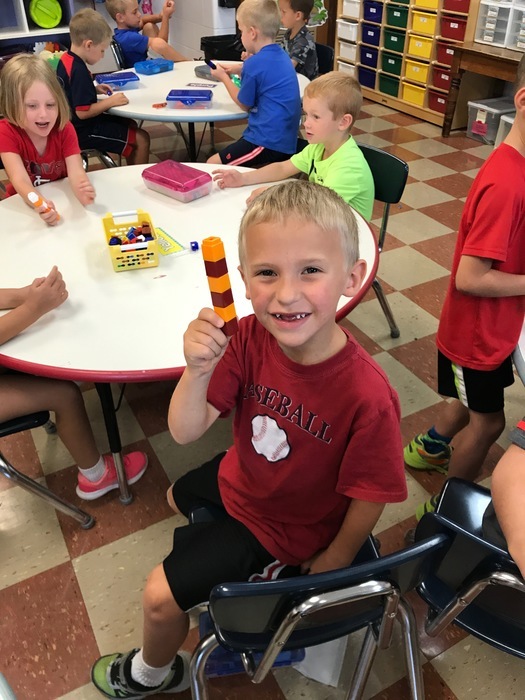 Lady Shoes take game 1 over Sullivan 25-12 #ShoesOn3

An aerial photograph of Mrs. Chesnut's Social Studies class studying aerial ​ photos of Houston before and after Hurricane Harvey.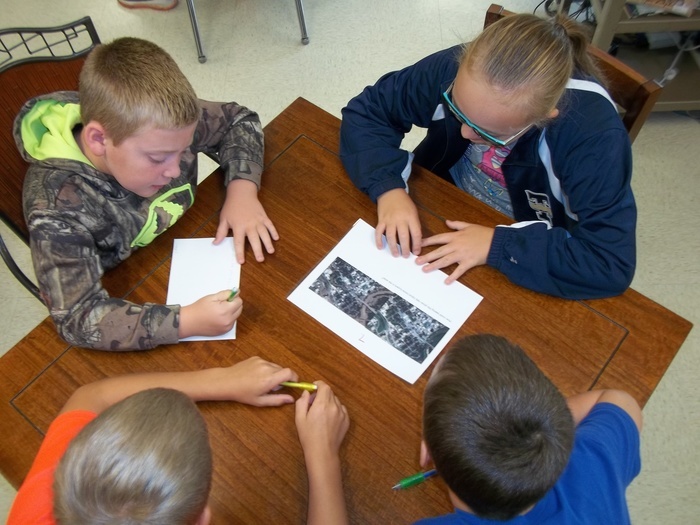 THS Band Schedule:
http://5il.co/1tx2
This can also be found under the documents sections on the app and website.

Mrs. Wakefield's Reading class dined at a Book Tasting last week! Students sampled a variety of books to practice book previewing skills- skills to help decide if a book is a good fit. All we can say is... YUM!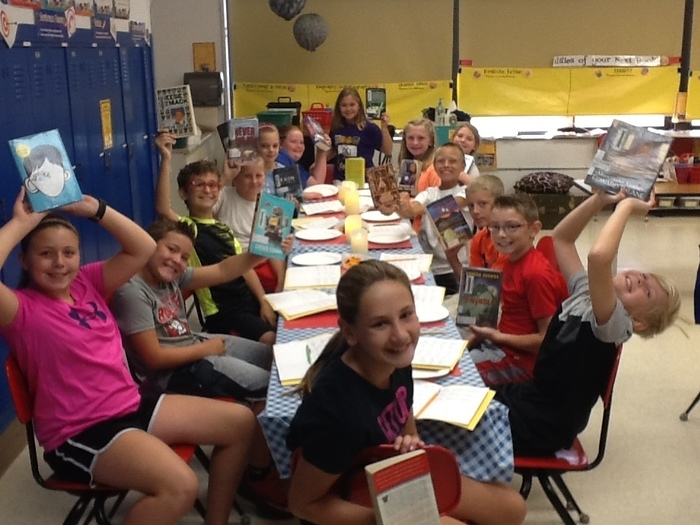 Unit #50 Parents: Time to check your children's lunch account balances. Checks can be sent to any of the school offices for your family's account.

Did you know our app has an Athletics Section? Here are some instructions on how to get there:
http://5il.co/1trq
Reminder: THS yearbook pictures and Fall Sports pictures tomorrow. Don't forget your uniform!!!
Girl's Tennis with a win over Flora tonite 5-4.Brumleve Mossman Deters and Blankenship singles and Hardiek and Blankenship doubles win
Volleyball defeats Marshall tonite 25-13 25-22 JV and Freshmen also win #ShoesOn3

Fourth graders love science!
Boy's golf dropped a match to Salem last nite. Dylan Buenker43 Jonathan Herd 43 Carter Jansen 45 and Michael Deters 45 were top 4 #ShoesOn3

TGS fourth graders practice using the scientific tools they've been learning about in science class.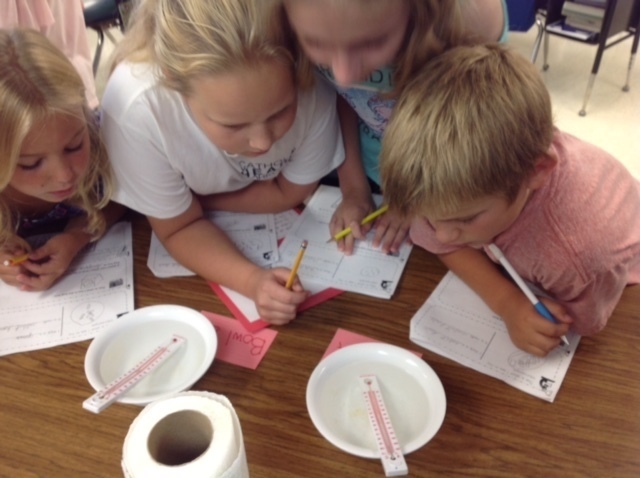 Congrats to Alex Probst and Jason (alex) Kowalski for making ALL TNY Team at the Red and Gold Soccer tny this past weekend #ShoesOn3

Lisa Zumbahlen from Effingham County Partners for Ag Literacy along with Effingham County Extension provided all 4 kindergarten classes with Buttlerfly kits.
Girls Golf defeats Hillsboro Hoene 43 Thoele 49 Bushue 51 Will 52 Niebrugge 55 Vogt 59 Koester 62