The Shoes have tied it at 3. Lane Belleville is up with bases loaded and 2 outs.

The Shoes get on the board and trail 3-2 after 3 innings.

The sky has cleared, and we are playing again in Sauget.

Two innings complete and Nashville holds their 3-0 lead.

After 1inning, Nashville leads the Shoes 3-0 in the 2A supersectional.
Your 2017 Sectional Champs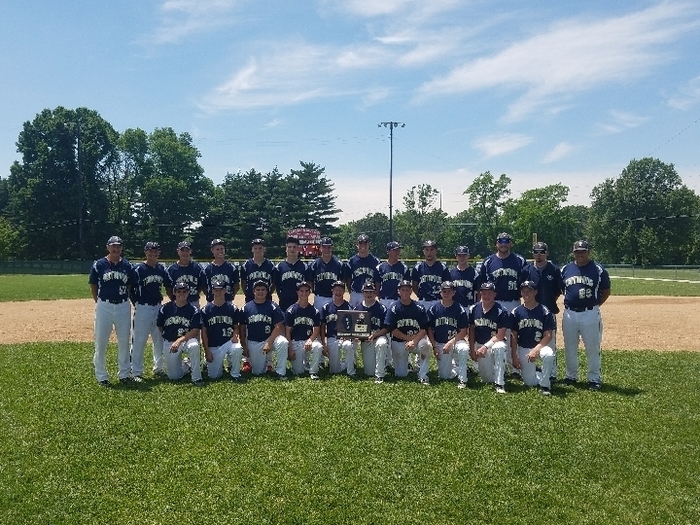 Kremer fans the last 2 batters to give the Shoes a 7-2 Sectional Championship over the Piasa #ShoesOn3
With 1 out Piasa strings together 3 singles Shoes lead now 7-2 #ShoesOn3
Heading to the bottom of the 7th Shoes lead 7-1 Kremer still on to close the door. #ShoesOn3
Lane Bellville drives in 2 with a 2 out RBI single Shoes now lead 7-1 #ShoesOn3
Heading to the 7th Shoes lead the Birds 5-1 #ShoesOn3
Brock Bueker with the triple dang auto correct
Brick Bueker with a 2 out bases loaded triple Lee Hardiek follows with a single Shoes now lead 5-1 headed to the bottom of the 6th #ShoesOn3
After 5 we are still tied 1-1 #ShoesOn3
After 4 Shoes and Birds still tied 1-1 #ShoesOn3
After 3 at the Vandalia Sectional Final Shoes and Birds of Piasa tied 1-1 #ShoesOn3
Lee Hardiek w/single and Jason Kenter RBI single ties it up 1-1 headed to bottom of 3rd #ShoesOn3
Piasa with a sac fly take a 1-0 lead after 2 #ShoesOn3
Erik Kremer fans the side in the bottom of the first we are scoreless after 1 #ShoesOn3
Good Luck to Andrew McWhorter today in the State finals pole vault #ShoesOn3